6 Times Desi Celebs Made A Fashion Faux-Pas On The Red Carpet!
Fashion is an art not everyone can master. 
We often rely on our desi celebrities for fashion and styling tips. They do, however, occasionally drop the ball. Celebrity events are known for their extravagant red carpets, which deserve the respect they have earned. But sometimes Bollywood's most famous runway turns into a disaster for stars who end up making fashion faux-pas!
Let's take a look back at some of the red carpet looks that I'd rather forget: 
Painful In Purple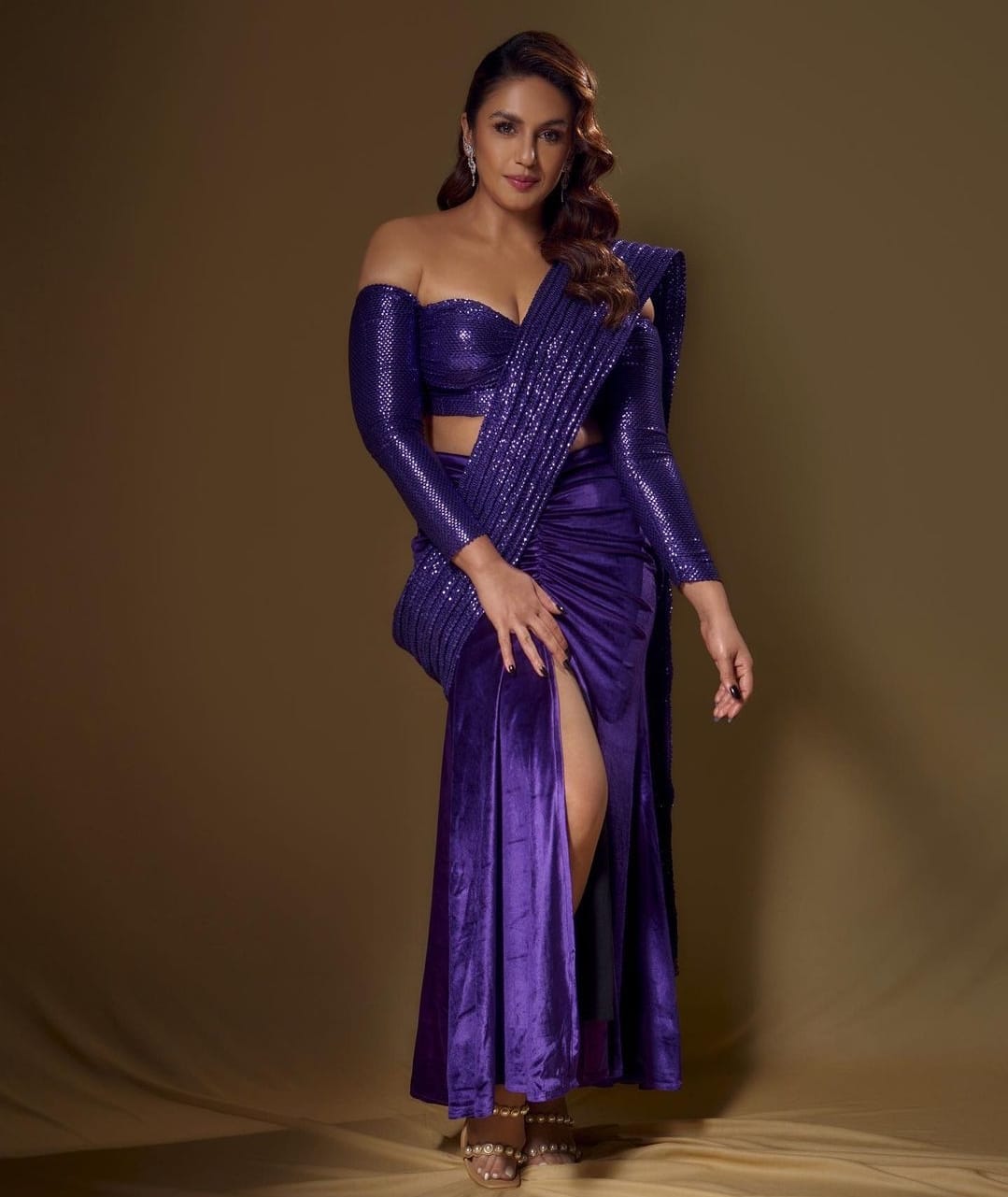 Huma Qureshi recently walked the red carpet for an awards show in a bright purple outfit that would definitely turn heads, but for all the wrong reasons. Designed by Puneet Kapoor, the outfit was not only gaudy, but it also did not fit Huma well. Also, is it a saree or a dress? What exactly is it?
You Feather Be Kidding!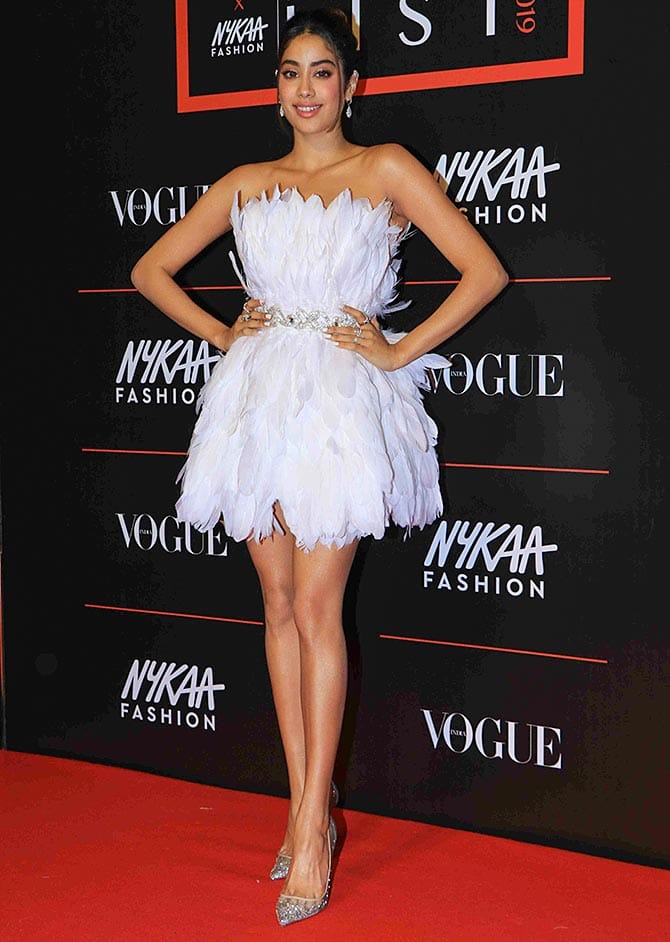 Feathers are a risky element in fashion. You can either give a stellar look or make the biggest fashion mistake of your life! Unfortunately for Janhvi Kapoor, it was the latter. The actress wore a white faux-feather dress from House of Exc to an event. The structureless dress appeared to be a jumble of feathers cinched together with a gleaming belt. The outfit not only lacked design, but it was also a failed copy of Mihano Momosa's bridal collection!
A Tailored Garbage Bag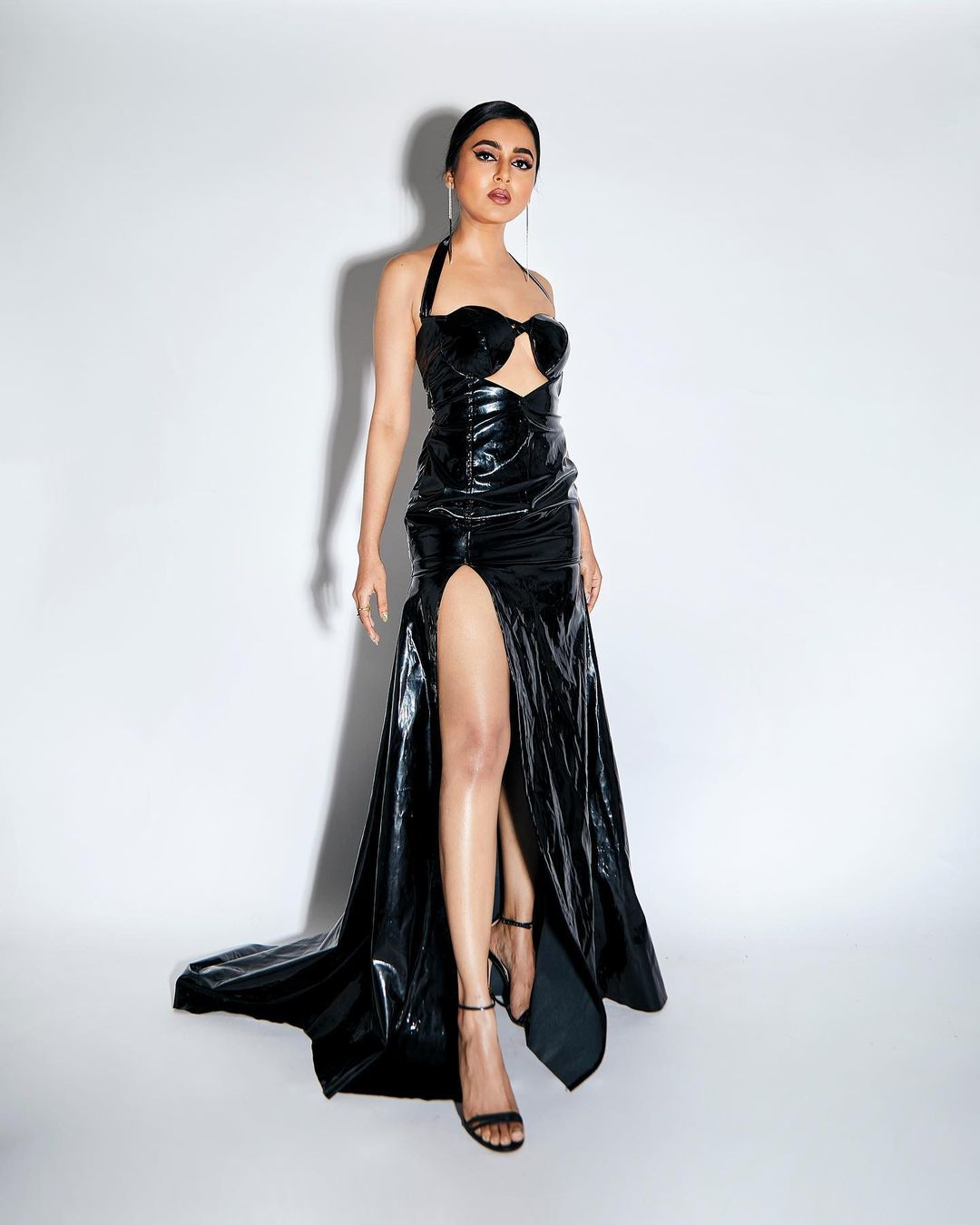 Hey Teja, blink twice if you need help! Designer Dimple Shroff and stylist Shaleena Nathani really did Tejasswi Prakash wrong by putting her in this outfit. The Naagin 6 actress walked the red carpet of an awards show in a shiny faux-leather dress that looked like a tailored garbage bag. The cut-out dress was a lesson on what not to wear to a red carpet event (or anywhere else). 
The Harmful Greens!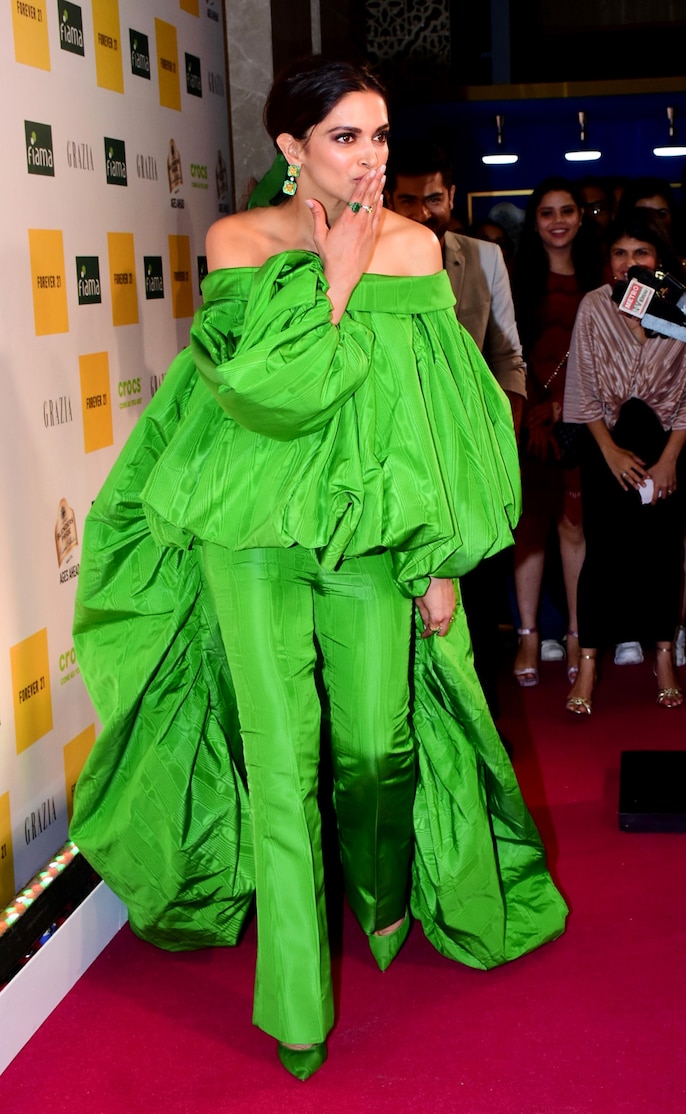 This red carpet look by Deepika Padukone is embarrassing. The star attended a high-end award ceremony in a hideous green ensemble from Ashi Studio. The off-shoulder outfit featured massive puff sleeves followed by a long train behind. TBH, this would make a better comforter than a red carpet look. Even so, I would not choose this hideous shade of green.
A Bouquet Of The Wrong Flowers!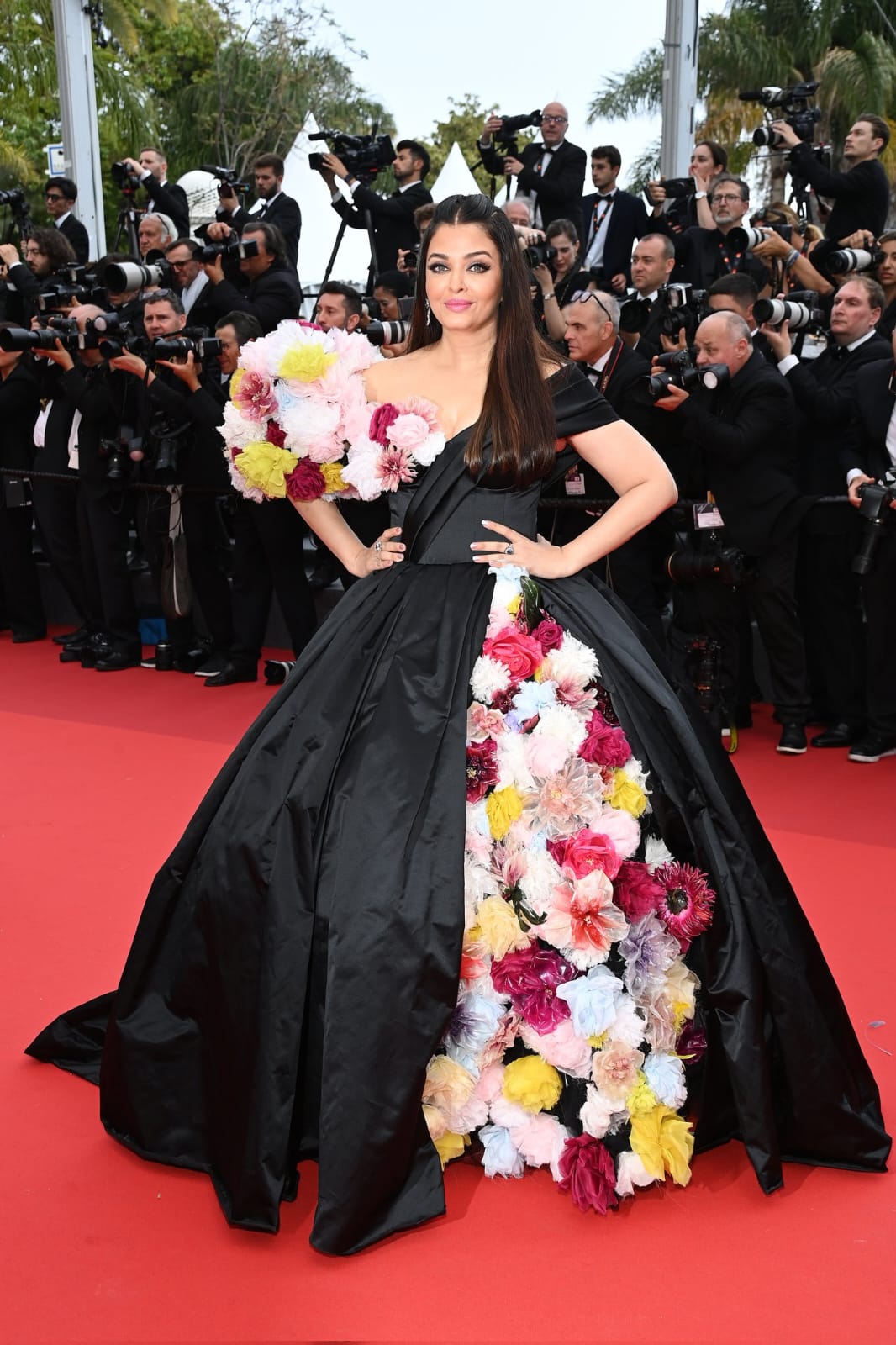 Do you know how much it would stink if you brought someone a bouquet of flowers only to find out that they were allergic to them? Well, that's exactly how Aishwarya Rai's Cannes look makes me feel. I mean, are there flowers on the dress, or is there a dress on the flowers? Even Aish's beautiful face couldn't save the Dolce & Gabbana gown that was adorned with 3D flowers. What were the designers thinking? 
Kung Faux!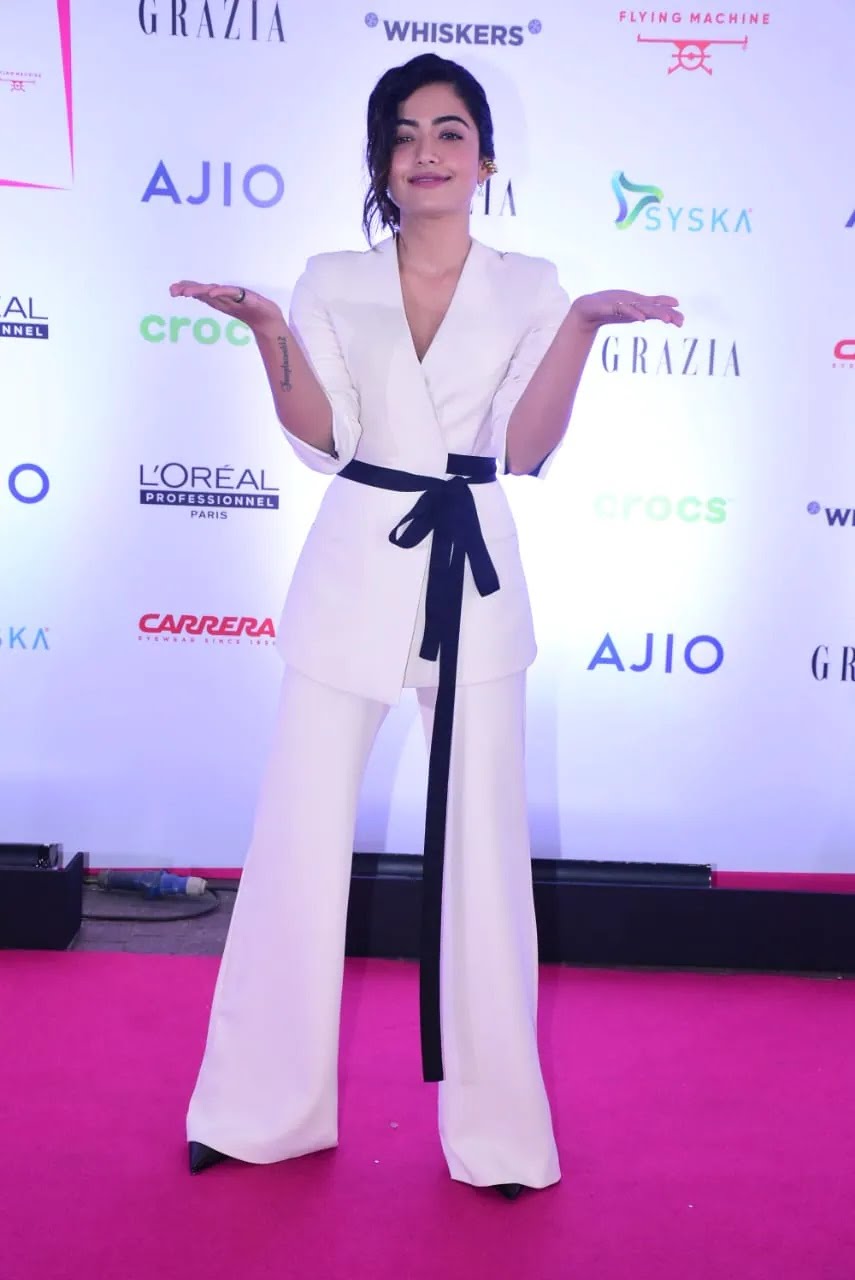 While most of the time pantsuits do work on the red carpet, Rashmika Mandanna was sadly an exception. The actress walked the red carpet in a white pantsuit from Pinko that looked more like a karate outfit. The white blazer was paired with matching bell-bottom pants and cinched at the waist with a black belt.
Well, even geniuses make mistakes, and sometimes even the biggest fashionistas make a faux-pas.
Feature Image: Instagram
© 2022 THE GOOD GLAMM GROUP