I've always been a big fan of rom-com movies, especially those featuring a strong female protagonist embarking on a solo adventure. The idea of finding oneself while exploring new places is truly inspiring. And the added thrill of bumping into a good-looking stranger, well, it's the icing on the cake. So now you can imagine the countless plans that I've made to experience something similar but never went ahead with. TBH, a part of me has always felt a tad bit apprehensive and sceptical about going to unknown places all alone. And whenever I muster up the courage to do so, people around me make it seem like I am going to a battlefield. 
So while I am yet to strike it off my bucket list, I went through some online threads where women shared their solo trip experiences along with some tips. NGL, this has given me enough courage to travel solo ASAP!
Download The Uber App & You're Sorted
"I don't know if it counts as solo travel, but I've travelled around Indian cities a lot as solo Indian American female. If you are not brown you will stand out a lot, prepare to have people stare at you constantly and try to sell you stuff. But if you're of some vaguely brown ethnicity nobody will give you a second glance. If you're worried about safety I recommend taking uber everywhere, which is relatively cheap, never take taxis as they can be pretty scammy/unsafe." – paradise
Acted As Fake Dates For A Day
"I'd gone to varkala for a week. I'd highly recommend it as a first time solo tripper. Very very safe for women – very laid back place. I'd gone to learn surfing so most days I'd surf in the morning, read at the beach all afternoon and then take a sunset yoga class on the beach and head back to my hotel for a nice cozy bath! There were plenty of sea facing cafés with decent food and a view to die for! Some evenings I even partied with random strangers I met. Also these beaches were super romantic and it made me really really want a man in my life so I chatted up a stranger at a cafe and we decided to be each others fake dates for the day. We took a bike ride to a small village with a pretty fort to watch the sunset and then went to another beach with a bottle of wine and danced." – UnlikelyConcentrate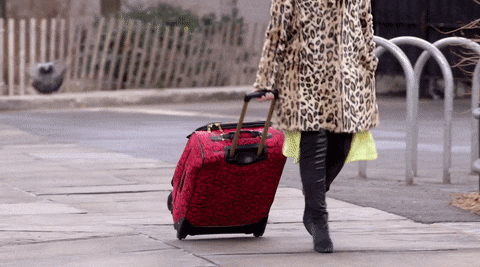 Dress & Behave Appropriately
"I was mostly (Delhi )- Rajasthan – Himachal Pradesh, Ladakh, Goa, with many other trips all over – Varanasi, Amritsar, Ellora/Ajanta, Western Ghats, Mumbai, Rishikesh, etc etc. India is one the most marvellous places on earth to travel, and it's like no other country on earth. You absolutely do need to dress & behave appropriately. Do not wander around in shorts & tank-top for eg. Don't go around alone at night (short distance from guest house to dinner restaurant for eg ok) , don't go into any bars alone or just 2 girls, do not drink beers with hotel staff or anyone." – lookthepenguins
Mumbai Is Damn Safe, Even At Night
"I have been solo to Mumbai and enjoyed every bit of it. The place is always running, day and night and is damn safe for females. (Exceptions always there !!, this is India). Being from North India, Delhi, Haryana , I was so used to of stares, oogling and verbal abuse on roads. I am quite tall than average woman, or male height and catch attention, even if I am dressed like a boy, but surprisingly, I was not even looked like an alien in Mumbai. This has lot to do with usual Bollywood base, and used to attitude of people there. I visited Marine Drive, Gateway of India, traveled by Local (after Delhi Metro cool and classy look), it was a change, but was not new for me, as I already traveled in Railways a lot. What was different was, females were boarding Local even at 10 and 11 pm, unlike North India. Went IIT Powai, Powai Lake and areas near by their local bus and it was all safe. So there are many places and you can check the same online as well. Just wanted to give you an idea for safety mindset for solo females." – Iti Tyagi(Quora)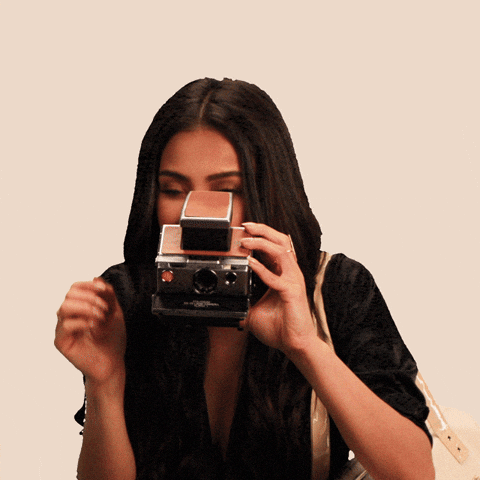 Be Aware Of Your Surroundings
"Most cities in India are relatively safer if you dress as the locals do. This way you don't attract unwanted attention of anybody. I have travelled solo in Gujrat and consider it very safe for woman. Metropolitan cities – bangalore, Chennai and pune are always very safe. In Pune, you can use public transport in night and not feel unsafe. I have only written about cities in which I have experience living/ staying for few days. Have a sense of your environment and be aware of surroundings. If you do that, you should be fine anywhere in India!" – Neha Rastogi(Quora)
Start With A Place You Feel Comfortable At
"I am travelling alone every time in India and started solo travelling to abroad from Jan 2016. I have been to Vietnam for month. then June to September 3 countries continues .. China ,Mongolia and Indonesia. Next plan is from Jan 2017. Trust me guys its so much learning and fun.. I Stayed with local people, Rural people , did hitchhiking, did volunteership .Visit non touristic & rural places , Meet awesome people and I feel the meaning of Vasudhaiva Kutumbakam ("The world is one family") :-)) its New way to learning school for me.. I am vegetarian , follow vegetarian diet easily everywhere..I Fly with cabin baggage only.. means below 10kg luggage.(well i start with only 7 KG luggage. Girls don't think much,If you have itch for travel solo .. just start..start with place you feel comfortable..Trust yourself , World is our family.." – Sheetal K Pasad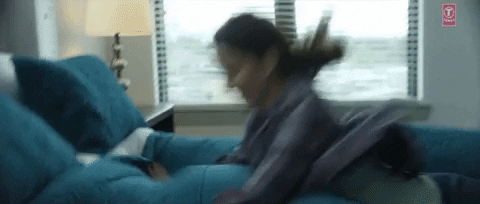 Makes You More Confident
"I went on my 1st (and only,till now) solo trip to McLeod ganj, Himachal Pradesh! It was a long weekend and none of my friends were there to go with me. So, I booked to and fro bus ticket from Dehradun and went there all alone. Although I was skeptical if I would be able to enjoy or not, but boy! I was wrong. I usually panick often, in petty matters but I was so relaxed , although I didn't get a room till 12 noon(I had reached there 6 am). So, this trip made me calm and relaxed in a good way. I had visited McLeod ganj once before, with my friends but when I visited alone , I was so conscious of the scenic beauty.There were many things that I overlooked in my 1st visit. Going solo makes you aware about your surroundings, makes you appreciate more. Since I'm shy(read introvert), I try to avoid to talk to strangers, but in this trip I became a non-chalant talker. Trekked, shopped, ate alone while talking with the cafe owner, gave smile to strangers. Although it sounds cliché, but I am more confident and comfortable around new people now."
Ladies, travelling solo does not only expose you to a new world but at the same time makes you feel empowered and courageous, and gives your confidence an extra boost. And if you are longing for some peace and solace then going on a trip alone will certainly give you that. Now I can't wait to pack my bags and go on an unknown adventure soon.
Featured Image: Youtube