In B-town, star kids are just as famous and loved as their celebrity parents. Currently, Kareena Kapoor and Saif Ali Khan's older son, Taimur Ali Khan is the most-loved star kid. But if there's anyone who could give him competition, it is his cousin, Raha! Ever since Alia Bhatt and Ranbir Kapoor welcomed their little girl on November 6, 2022, we cannot wait to catch a glimpse of her. Although it may be a while before we actually see her, we have some tea on who she looks like!
An insider revealed some details about baby Raha. The little Kapoor, who is currently seven months old, used to initially look like her father, Ranbir Kapoor. But as she is getting older, she is starting to look more and more like her mother, Alia Bhatt. As per the source, she is a carbon copy of her mother and the family even calls her "mini Alia!"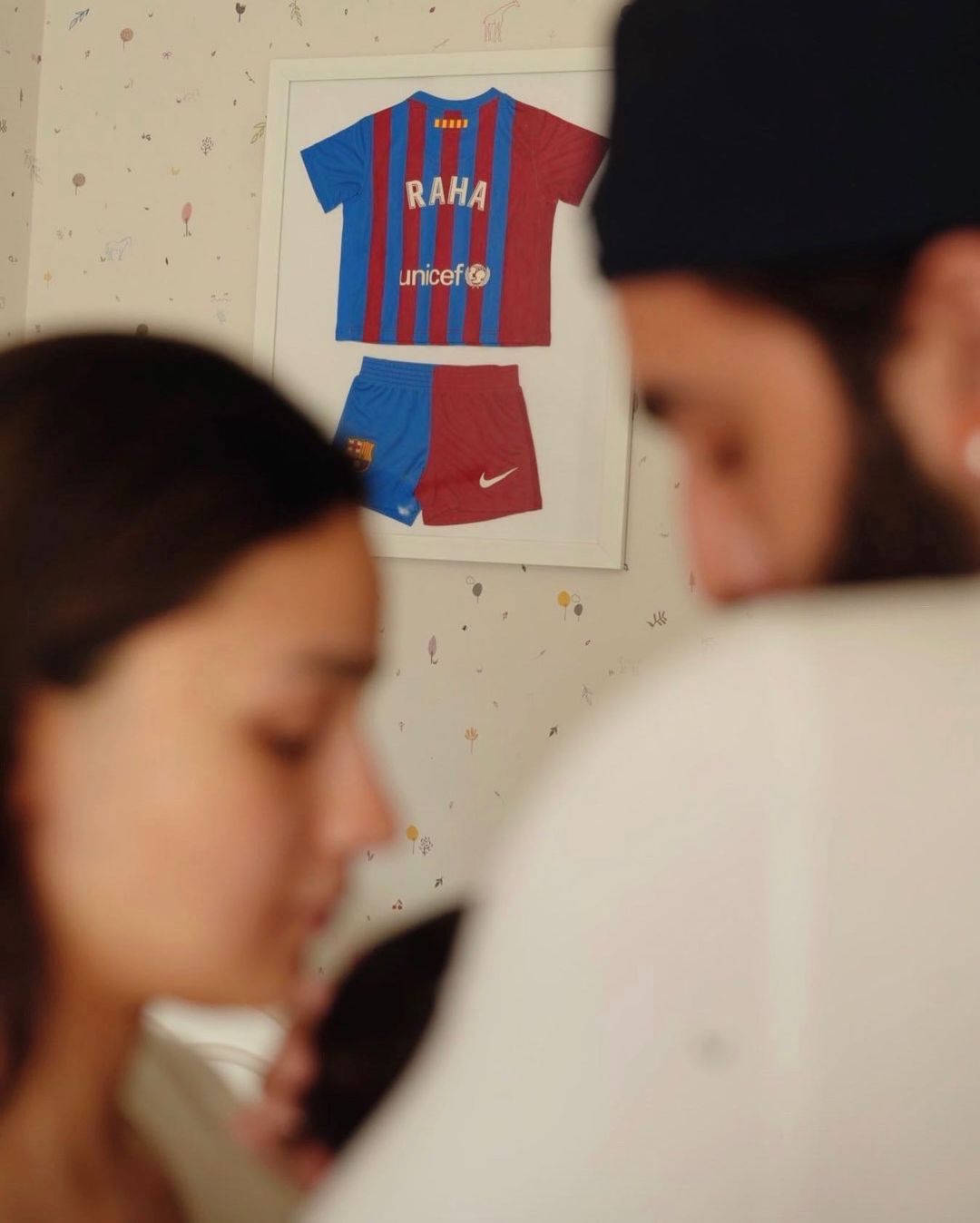 The source stated, "The moment you see Raha, you will instantly get reminded of the little Alia Bhatt, who was an absolutely admirable kid. The Kapoor and Bhatt families are elated to have Raha in their lives, and every day they have a discussion about who she looks like. There are affirmations by many that Raha is a carbon copy of her mother, Alia, and even Ranbir has agreed."
They further added, "Until one year, the kids' faces keep changing, and for now, Alia's little one looks exactly like her mom. The actress was an adorable kid and if you ever get to see Raha now, you won't stop drawing comparisons with her mom. It's like you are seeing a little Alia." 
Recently, Alia Bhatt took her baby girl out on a play date to her cousin, Taimur's house. We did catch a glimpse of Raha's side face and she already looks so grown up! We hope Ranbir Kapoor and Alia Bhatt decide to unveil their daughter's face super soon 'coz we cannot keep calm, especially after this revelation!
Feature Image: Instagram