On September 21, denim-wear brand Diesel took the streets of Milan by storm with their latest Spring/Summer 2024 collection. Glenn Martens, the creative director of Diesel, unveiled his latest collection at the Milan Fashion Week 2023 amidst a not-so-sudden downpour that only added more drama. The 'fashion mega show' with 7000 people was not only open to the fashion press and who's who of the glamm world, but basically to anyone who wanted to experience a spectacle. The collection was a blend of their signature ripped denim, edgy bomber jackets, chic mini dresses, and bralettes. While it did set the tone for the upcoming season, the attendees, too, made sure to take the style quotient up a notch with their presence. Especially our desi fashion influencers. 
Masoom Minawala Mehta, Niki Mehra Madan, and Mitali & Summiyya from the House of Misu were some of the influencer invitees at the show.
Masoom Minawala Mehta
The new momma attended the fashion show covered head-to-toe in Diesel. Masoom wore a multi-hued grey-toned ribbed top paired with a matching figure-hugging skirt. She paired her look with gleaming black leather boots and a shoulder bag which added a lil' pop of colour to her outfit. A pair of chain earrings and stacks of bracelets completed her look. She tied her hair in a neat bun to let her outfit shine.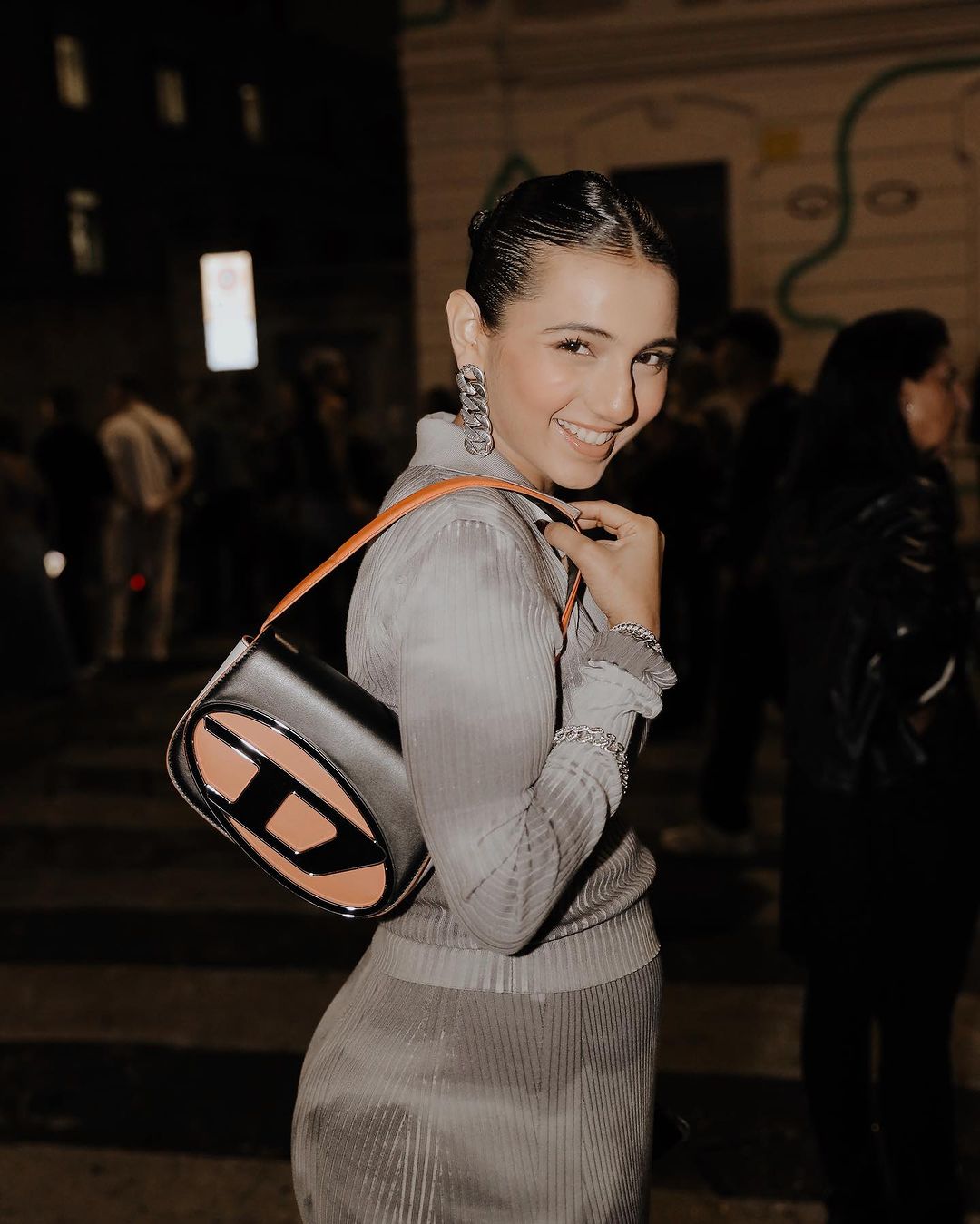 Mitali & Summiyya – House of Misu
Besties who have taken the world of fashion by storm, Mitali and Summiyya arrived at the show with lots of style and sass. Mitali went with a bright orange mini-dress from Diesel with an asymmetric hemline. To stay true to the brand, she layered over a denim shirt-coat and rounded off her look with a pair of white sunnies and heels. Summiyya decided to go with a body-hugging long dress adorned with abstract prints. She paired it with black boots and silver jewels that gave off a street-style chic vibe. They both added statement bags to elevate their fits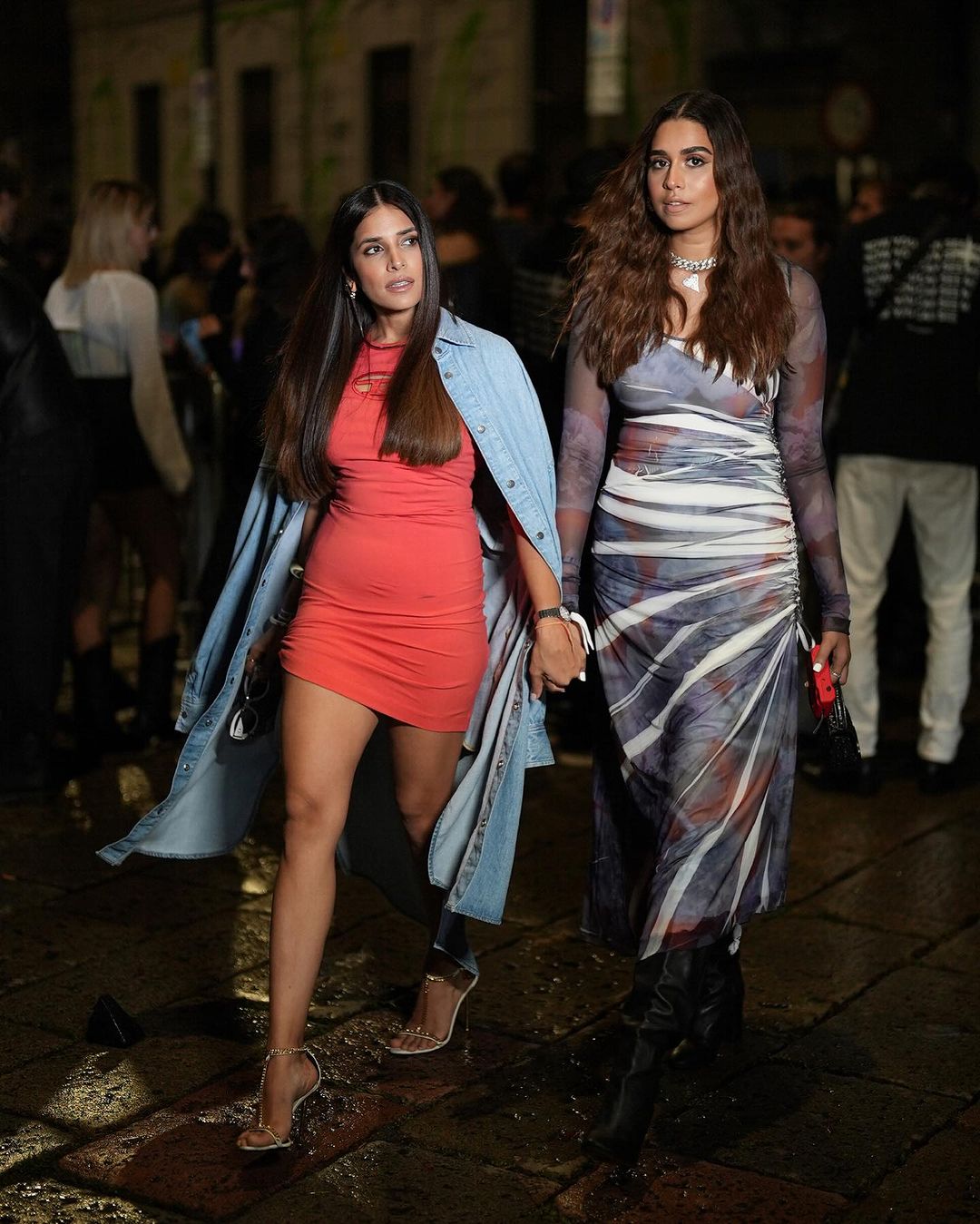 Niki Mehra Madan
Niki Mehra decided to keep her Milan Fashion Show fit as edgy and cool as possible. The fashion influencer went all out with a gleaming outfit that added some extra shine to the night. She wore a silver sports bra and a matching skirt with a thigh-high slit, that oozed oomph! She layered over an oversized denim jacket. Niki added a pair of matching silver boots and a mini embellished bag, which took her whole look to another level.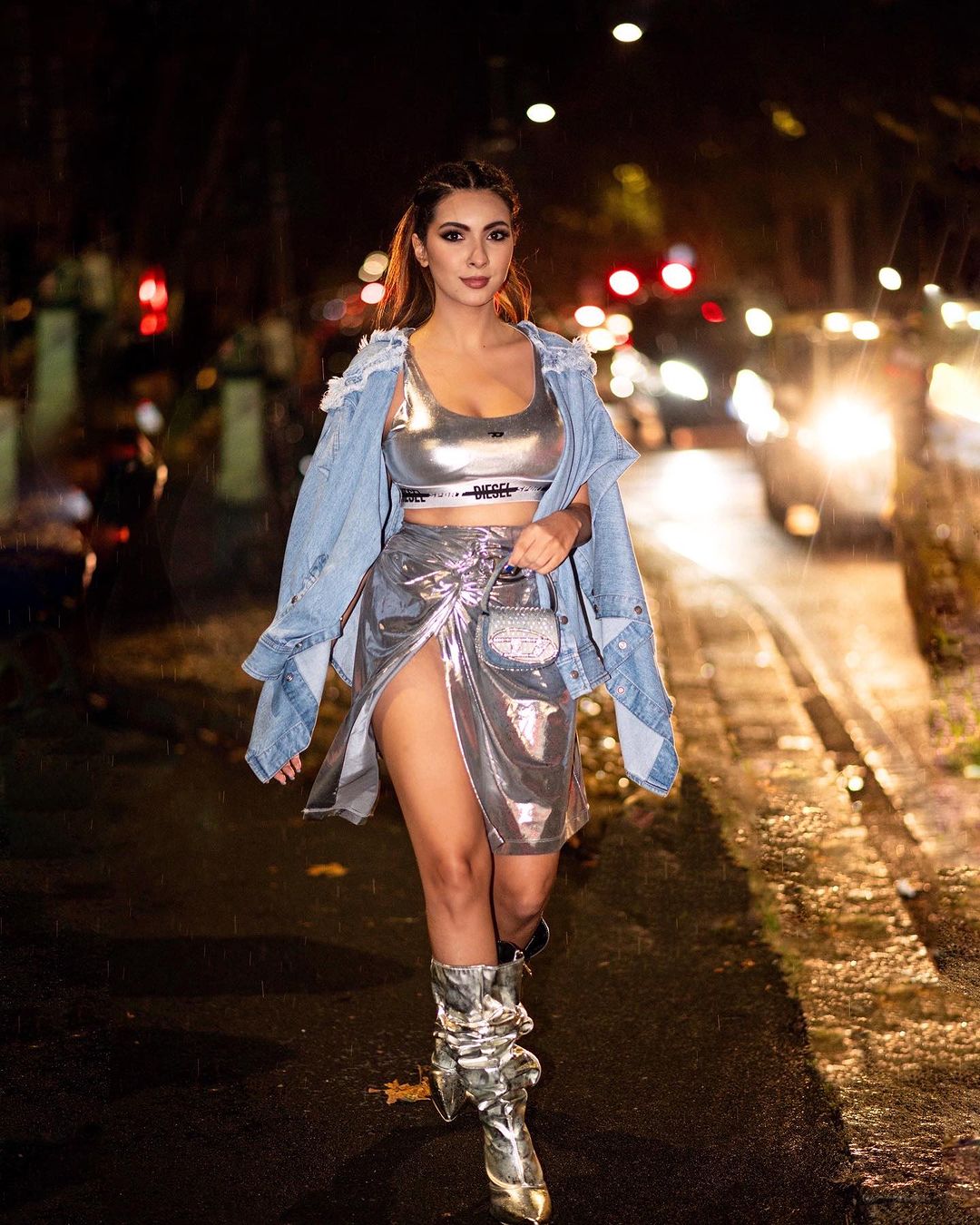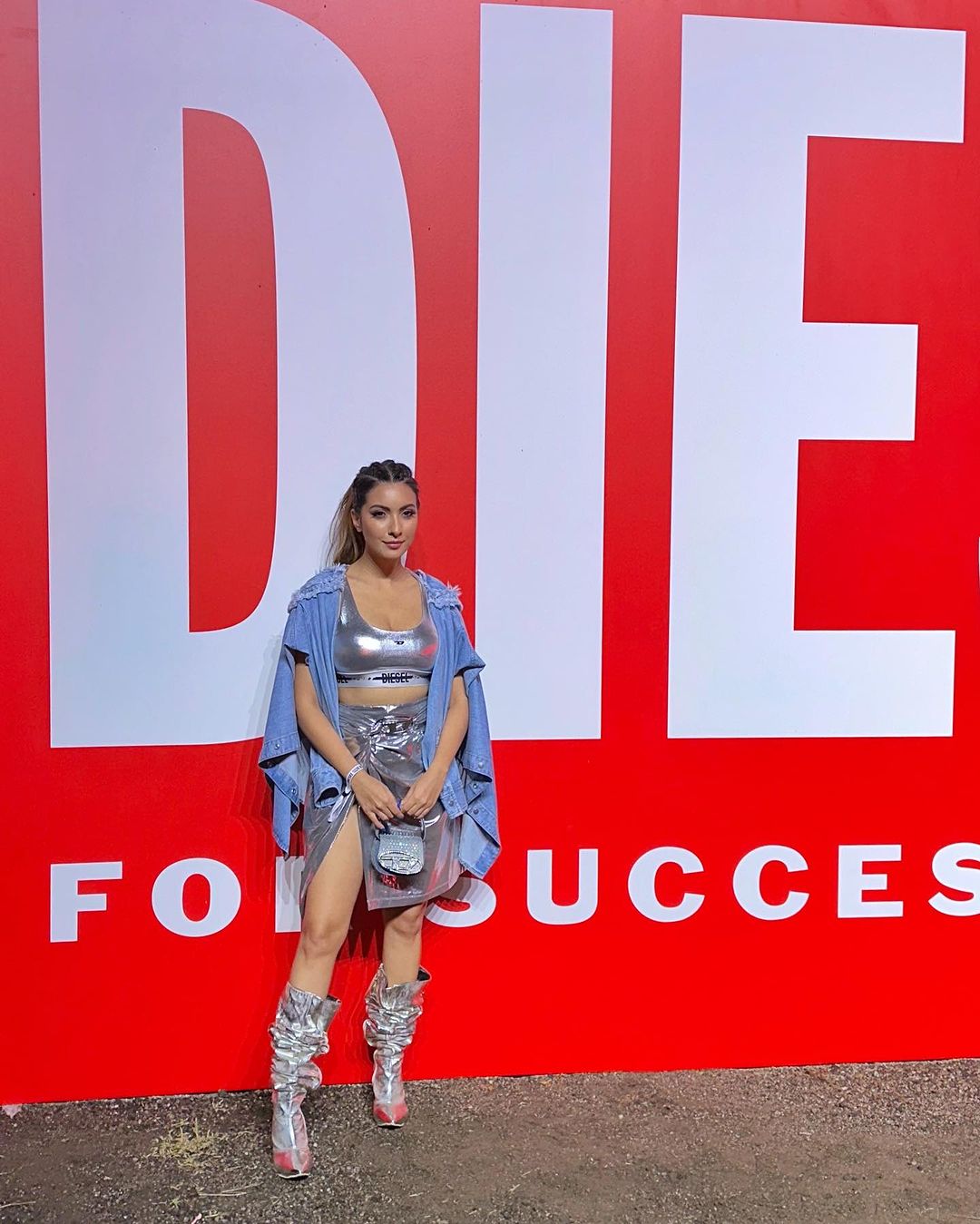 Love how our desi influencers are going places and turning the world into their personal runway.
Featured Image: Instagram