Shalin Bhanot Or Tina Datta? It's Hard To Decide Who's The Bigger "Dogla"
As someone who has been watching Bigg Boss 16 since the beginning, it no longer surprises me when the contestants go from friends to foes in the blink of an eye. But when I think of changing dynamics, Tina Datta and Shalin Bhanot are the first two people who come to mind. Their constant back-and-forth makes my toxic dating history seem like a fairytale. They've always said the nastiest things about each other, but it all fades away when the music starts playing (IYKYK). Last night, however, the two crossed all boundaries during a fight that left us asking "yeh kya doglapan hai?"
A Race To Doglapan?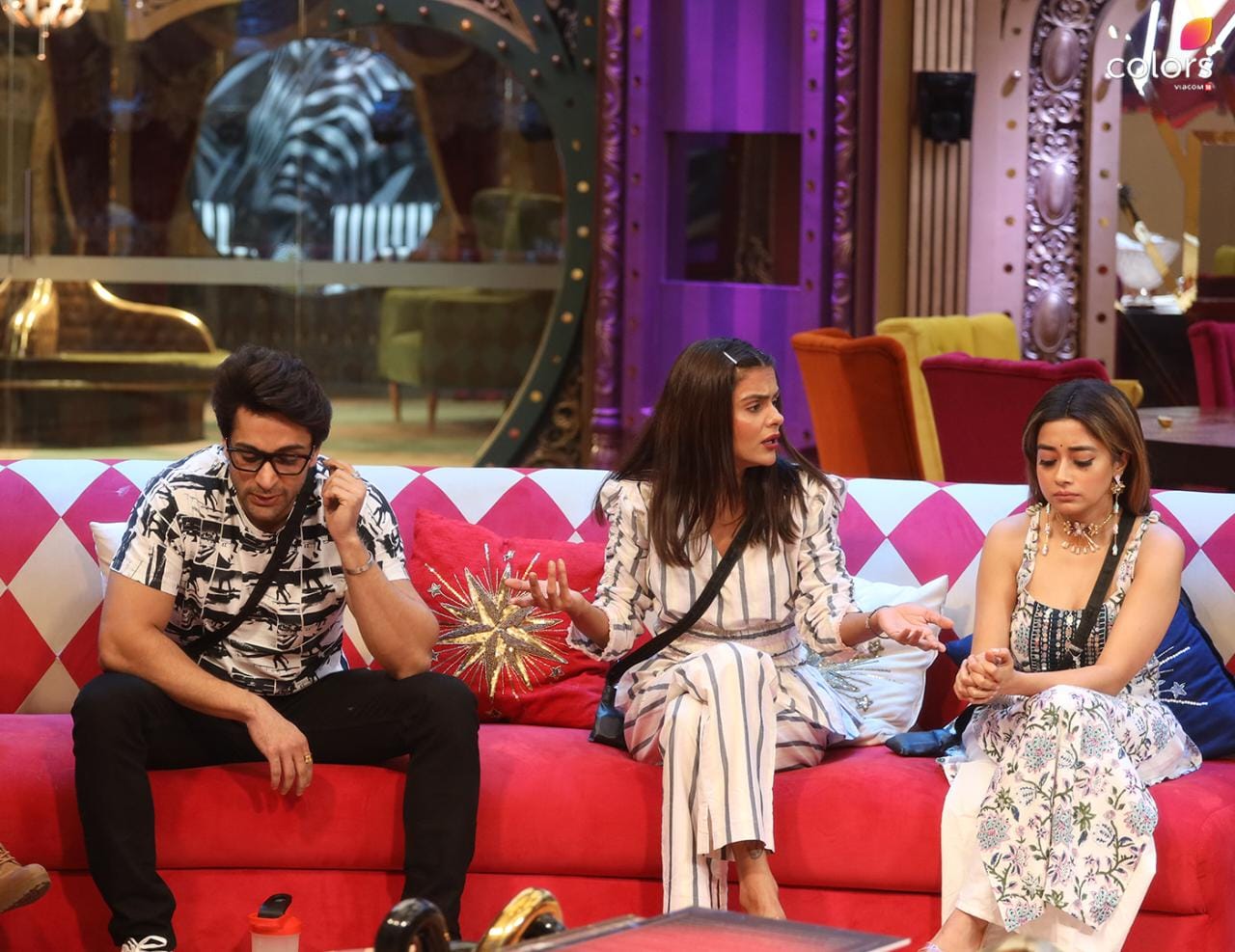 Last night during the Ticket to Finale task, Shalin said that he wouldn't mind if Nimrit Kaur remained a contender. This frustrated Tina and Priyanka Chahar Choudhary, who accused Shalin of having double standards. An argument ensued which eventually escalated into a personal feud between Shalin and Tina. They both called each other "dogla" and guess, the audience will agree with the title.
Does Shalin Need A Woman To Survive In The House? 
During the fight, Shalin made a derogatory remark about Tina's character, accusing her of always clinging to men. He claimed that now that she is "done with him," she is on the lookout for new boys to "stick to." Well, Mr Bhanot, if that's the case, how do you explain what you have been up to? I've only seen Shalin try to befriend the other women in the house since he split up with Tina. He first attempted to sway Priyanka and when that failed, he tried to make amends with Soundarya Sharma and Sumbul Touqeer.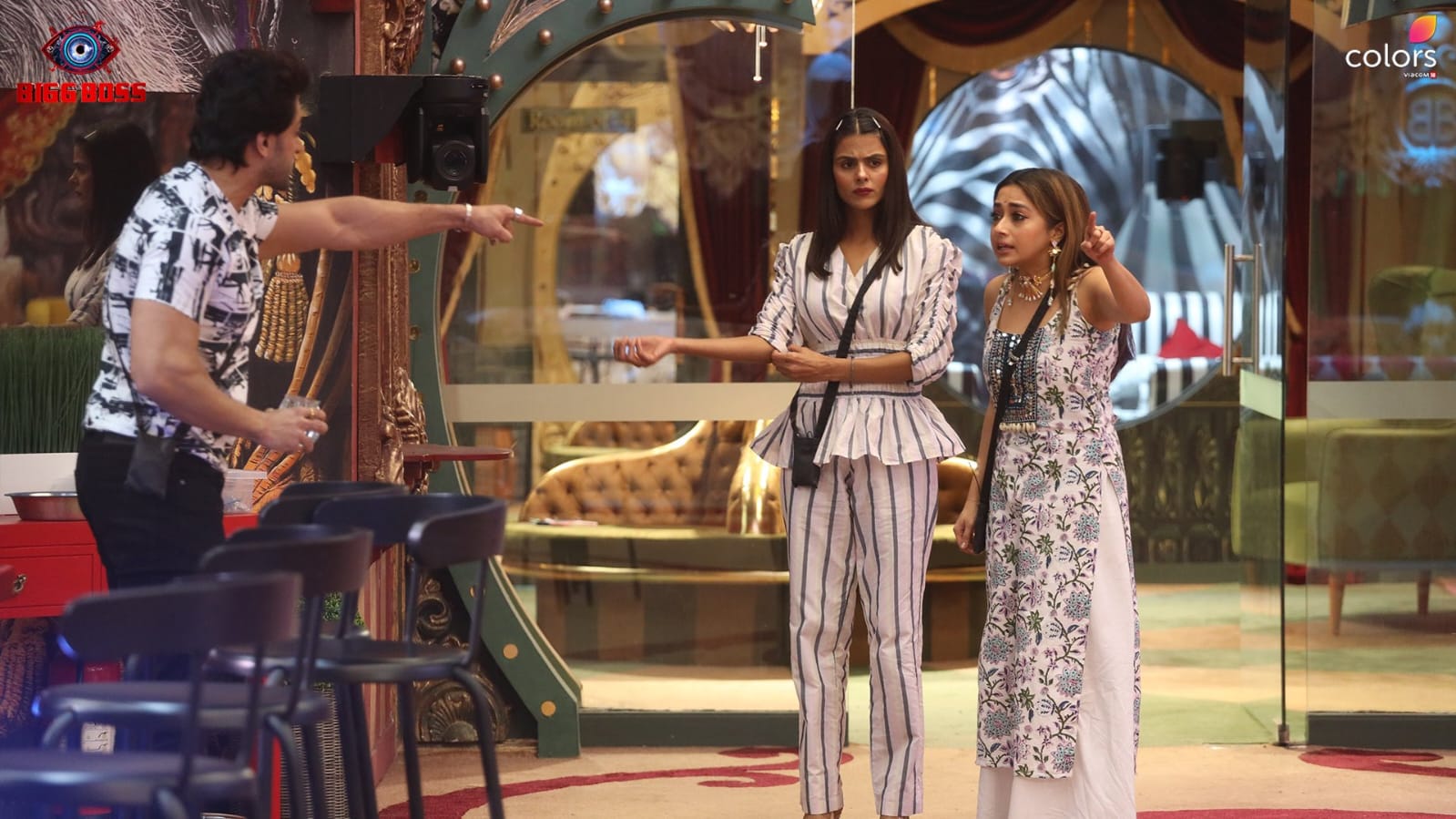 In fact, Shalin is desperately trying to rekindle his bond with Sumbul since Tina and his split. Last night, he even blamed Tina for creating a false narrative about Sumbul in his mind and ruining their friendship. But, if I recall correctly, he was also the one making fun of Sumbul's alleged feelings for him. Last week, he was even told the 19-year-old that, unlike the mandli, he has never made fun of or disrespected her. Why are you saying all of this now, Shalin? When you were with Tina, you had no desire to make amends with Sumbul. So, why now?
Tina, Stop This Act Of Righteousness! 
While everything Shalin said was unjustified, Tina's double standards were no less so. Aside from dragging his ex-wife into the conversation, she also claimed that the Naagin actor made disparaging remarks about Soundarya and Sumbul. But has she forgotten that she legit sat with Shalin and gossiped about both of them with no qualms about assassinating her character? Double standards much? 
Aj Sha n #tinadatta ko expose krdia to usko "character" ki fikar hone lggi

She was d one who made life hell for #SumbulTouqeerKhan by character assassinating her at every point of time!

Shame on Tina,4 talking sensitive topic!#ShalinBhanot #shalinKiSena pic.twitter.com/pNZ8ORKlrf

— Aujla Sahab 👑 (@aujlaSahab_) January 18, 2023
Tina was also the one who belittled Sumbul by saying things like she checks out Shalin's body and looks for reasons to touch him. So where is this feminism coming from all of a sudden, Tina? Why didn't you stand up for Soundarya or Sumbul when Shalin made those remarks?
After last night's episode, I've lost all hope in Tina and Shalin. So, my fellow BB addicts, who do you believe is the bigger dogla of the two?
Feature Image: Colors TV