All of us have New Year's resolutions. I know I did. But in the month of February, I realised that mine was slowly fading into obscurity. 
I'd promised myself, right at the start of the year, that I'd put myself first and make self-care a part of my routine. But it was hard to live up to. I just felt drained and burnt out every day. I hadn't even done skincare in a while, and I write about it for a living. Imagine.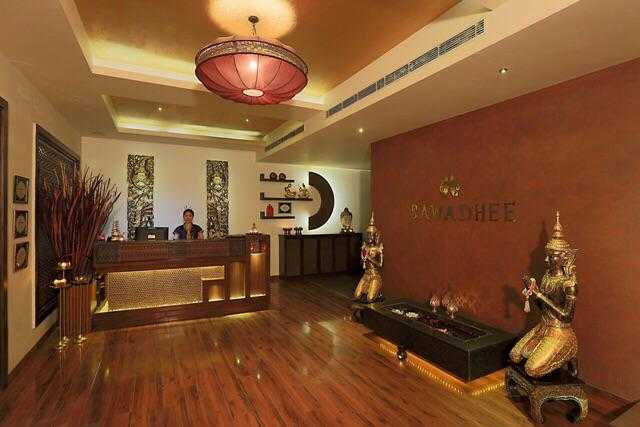 That's when I decided that I'd treat myself to a day of luxe, head-to-toe pampering, to get me out of this pothole of mundanity. And thanks to Delhi-based Sawadhee Traditional Thai Spa, I did just that. 
Sawadhee Traditional Thai Spa specialises in providing high-quality, Thai-inspired treatments that rejuvenate your body, mind, and spirit. The spa treats your body like the incredible, self-sustaining vessel that it is. I'd never truly experienced pampering like this before. Here's everything you need to know about the beginning of my self-care journey. 
The Experience Was A Masterclass In Self Care 
Sawadhee's services are truly focused on self-care and self-love. From facials that improve the quality of the skin and rehydrate it, to massages that help deal with anxiety and insomnia, the space, spanning 6000 sq. ft, felt safe and warm to me. The Thai music playing in the background, along with the scent of lemongrass, calmed me down even more. 
The staff at the Sawadhee welcomed me graciously too. They were courteous and excellent at their jobs. 
There's nothing you won't find here. Massages that spiritually and physically invigorate your body. Full-body treatments that excel in anti-ageing and exfoliation. An entire therapy dedicated to relieving pain and discomfort in the feet. It's endless. 
I went in for a full-on spa therapy that involved prepping my body in a steam bath and getting a head-to-toe massage in a spacious spa room followed by a deep pore-cleansing facial. I was cut off from the world, and that was what I needed. I felt like I was experiencing my rebirth. This was absolutely spot-on for my dry, dull skin. 
One thing about me is that I love jacuzzis. I spend most of my time working out of my room. My body feels sore every single day. It's safe to say that I also enjoyed soaking in their lavender-infused bath for half an hour after the massage. You best believe I sipped on an ice-cold beverage while doing so.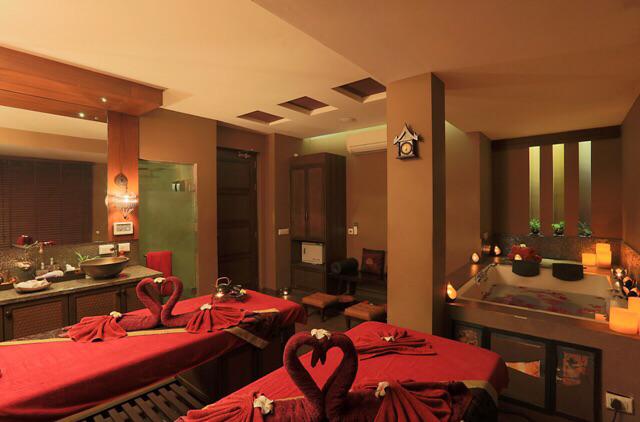 The Next Couple Of Days Were Transformative 
 I felt lighter during the week. My back and neck didn't strain as much. My mind felt at ease. My anxiety wasn't easily triggered. And it all made work so much easier. It helped that I indulged in little acts of self-care too. Consistency is key in every part of life. 
That's why I did an at-home spa with a couple of products. I added some lemongrass essential oil to a diffuser first. The smell wafted through the space as I exfoliated my skin gently and layered on an anti-frizz mask. I left an under-eye patch on for 30 minutes after cleansing my face too. 
The space smelled a lot like Sawadhee by the time I moisturised my body. I concluded with a lotion that soothed my skin post-scrubbing and exfoliation. It's safe to say that I learned the importance of self-care after my experience at the spa. 
This was a much-needed getaway, and I know I'm going back ASAP. You should treat yourself to this slice of heaven soon. 
Book an appointment here.
Featured Image: Instagram