There's a reason 'how to reduce hair fall' is one of the most searched topics on Google today. No matter which part of the world you live in, whether you're a man or a woman, millennial, boomer, or GenZ, the question is still as relevant as it gets. And as someone who has been on the hunt for remedies for hair fall and tried and tested everything she's come across, you best believe I scoured the internet for solutions.
Rosemary as an ingredient began trending on TikTok and Instagram a while back, but I was apprehensive. Another day, another ingredient that claims to manage the hair. But when Kylie Jenner tried it out and revealed that it actually worked for her, I knew it was worth a shot.
If you're someone who has tried everything from rice water to onion juice for your hair, you're going to want to check this out. Because trust me, it actually works!
Does Rosemary Actually Help With Hair Growth?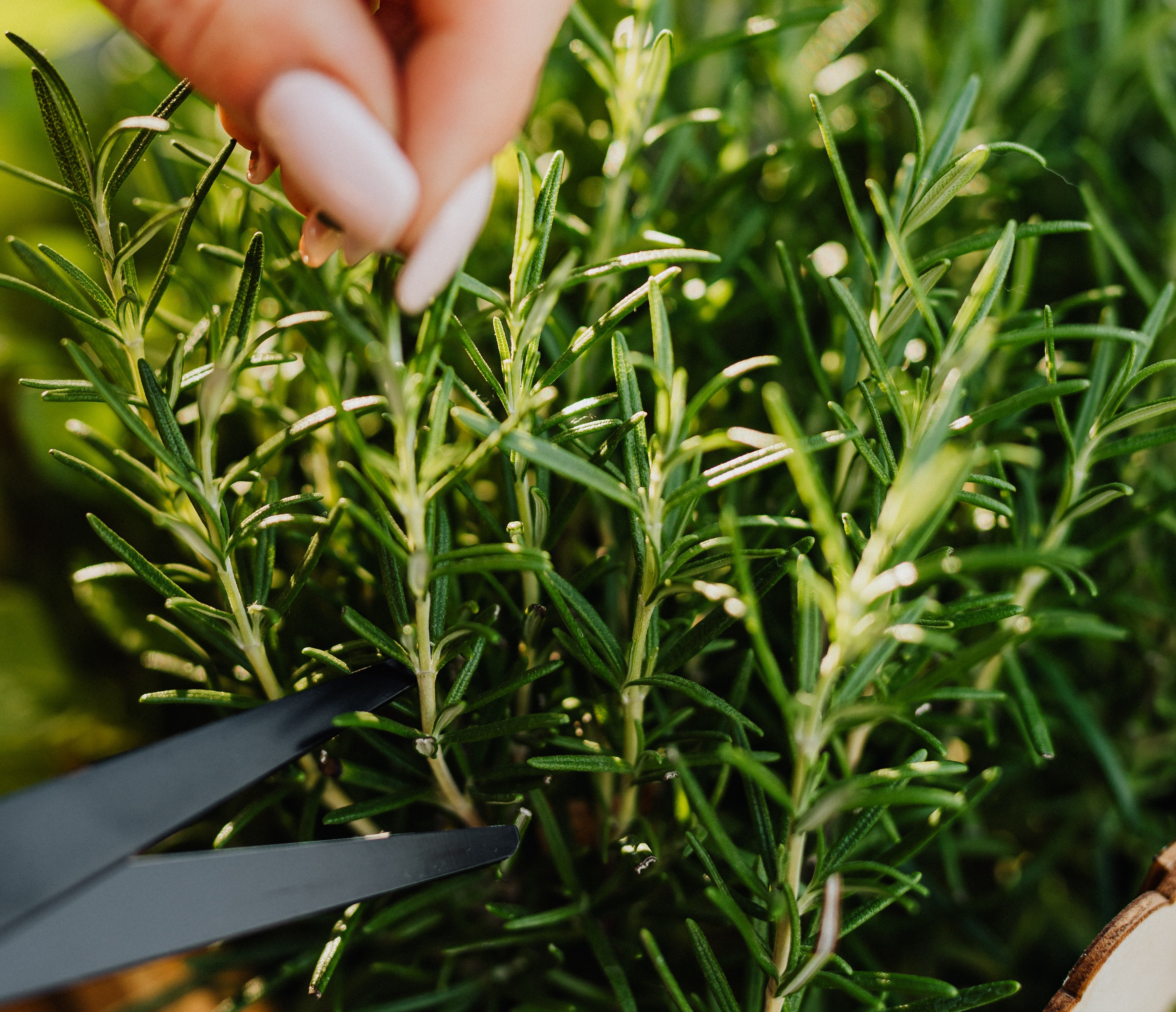 The herb Rosemary has been used in medicine for ages and is a popular essential oil. It is rich in antioxidants which help fight against free radicals and is also known to help soothe inflamed skin and improve circulation.
It contains carnosic acid which is known for healing tissue damage and improving cell turnover.
More recently, it has been discovered that the ingredient is excellent for hair regrowth, preventing dryness of the scalp, slowing down the process of premature greying, and getting rid of dandruff. Yeah, that's a lot of benefits of rosemary.
All in all, yes, rosemary is great for the hair and scalp. It is in fact even prescribed for those who suffer from alopecia and thinning of hair.
And if you're wondering if rosemary helps improve hair density, then yes. For fuller and thicker hair, rosemary-infused products like rosemary water or rosemary oil are excellent solutions.
The Best Rosemary-Infused Products For Hair
There are a ton of rosemary-infused products in the market that do the trick well. Here are a few I can vouch for:
A hair mist that you can spray on your scalp to get rid of irritation and itchiness is the Rosemary Conditioning Methi Jal. It is made with rosemary and methi, both of which are excellent ingredients for hair health and regrowth.
If you're someone like me, who can't get enough of oils and loves a good champi, the Neemli Naturals Rosemary & Jojoba Hair Oil is an excellent pick. This helps get rid of dandruff effectively while soothing the scalp and promotes hair regrowth as well.
And if you're on a budget, the Soulflower Rosemary Lavender Healthy Hair Oil also works perfectly to strengthen weak hair and reverse damage.
For a good hair cleanse, Aveda's Rosemary Mint Clarifying Shampoo will do the trick. While rosemary helps boost hair health, the mint in this product helps cool the scalp and leave it squeaky clean.
If you're into aromatherapy and can't get enough of essential oils, there's a double-duty product you'll love. Juicy Chemistry's Certified Organic Rosemary Essential Oil not only smells incredible but can also be used on the hair when mixed with a carrier oil. It'll not only soothe your senses but also promote hair growth – what's not to love?
Of course, you're not going to turn into Rapunzel within a month of using rosemary for your hair, like everything else you need to give it time to actually see results. Keep consistent and you'll be sure to see your hair texture and volume improve in 2-3 months of regular use.
I know I'm over onion and rice for hair. Rosemary is my hair's new BFF!
Featured Image: Instagram