Radhika Ghai On How Self-Belief & Consistency Lead To Her Entrepreneurial Success
Terms like mumpreneurs, women entrepreneurs and fempreneurs hold no meaning for Radhika Ghai, Co-Founder of ShopClues and an angel investor. The word entrepreneur, she says, needs no tweaking to make it women-friendly. According to her, gender does not define your ability to succeed, nor should you rely on it to get special accommodations. That's why Ghai has been a strong believer of consistency. "Showing up is half the battle won. Don't give up. Just keep going after what you want to achieve," says Ghai. That's a mantra she closely followed throughout the ups and downs of her entrepreneurial journey. 
Her zeal and hard work made ShopClues enter the Unicorn club ( the coveted label earned by start-ups that have crossed the billion-dollar valuation mark) four years after they started operation in India in 2012. However, entrepreneurship, she says, happened by 'accident'. Ghai started her career with her own ad agency but downed shutters after two years in 1999 to pursue an MBA from Washington University, Missouri. In 2007, she started running Fashion Clues, a fashion and lifestyle website targeting South Asia and the US. "Fashion Clues was my first stint at being an entrepreneur. It came out of passion. And it kind of translated into ShopClues at some point of time. But as they say, 'once an entrepreneur, always an entrepreneur'. There was no looking back after that," says Ghai.
As an entrepreneur, Ghai has never shied away from stepping out of her comfort zone. To her, being bold is about showing an ability to take risks that no one else will take. Being confident and courageous has earned her the coveted title of a successful internet entrepreneur that she is today. 
Cut to 2021, Ghai continues her path of success as an entrepreneur with her second venture, called Kindlife.in–a marketplace for organic products. Through Kindlife, she is working on building a community for those in pursuit of a kinder, cleaner and sustainable way of life. 
Believing in her own potential, Ghai says, has been a critical step in her entrepreneurial journey. As part of our POPxo Women Who Win series, we couldn't think of a better person to give you a sneak peek into the life of an ambitious entrepreneur. In an email conversation with POPxo, Radhika Ghai shares with us her biggest professional achievement, advice for young entrepreneurs and what it takes to become a successful woman entrepreneur.
How do you begin your day?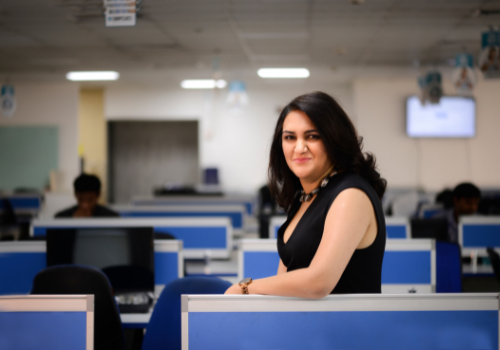 With a cup of coffee and with the school bus now. School has opened and this is the first week. I am very excited about that. I wake up and go to my balcony. I live on the 16th floor and so I just look at the view for some time. I deliberately try to not touch my screen first thing in the morning. It is just an attempt that I make. I like to sit by myself for about five to 10 minutes. That is a must for me. 
What does a typical workday look like for you?
I start work very early. My son leaves for school at 7:20 am. And I start work at 7:45 am. The first two hours are for me to send emails, respond, write, just do solo work rather than teamwork. After that my team meetings start. I believe in a lot of collaborative work. So I always want the team around. There's a lot of conversation. It feels like before I blink and it is like 6:40-7:00 pm. That's when I head home. At least thrice a week I try to be home or turn off my laptop by 5:00 pm. Then I'm with the kids in the evening. And then back to work or at least finishing off the reading and editing that I have from 10:30 to midnight. The two hours in the morning that I take to myself are very work-related, very tactical. These are the things that I need to check off my to-do lists. The evening one and a half hours that I take is very strategic in nature. That's when I catch up on my reading or watching something on Netflix. 
How did you find your calling in entrepreneurship?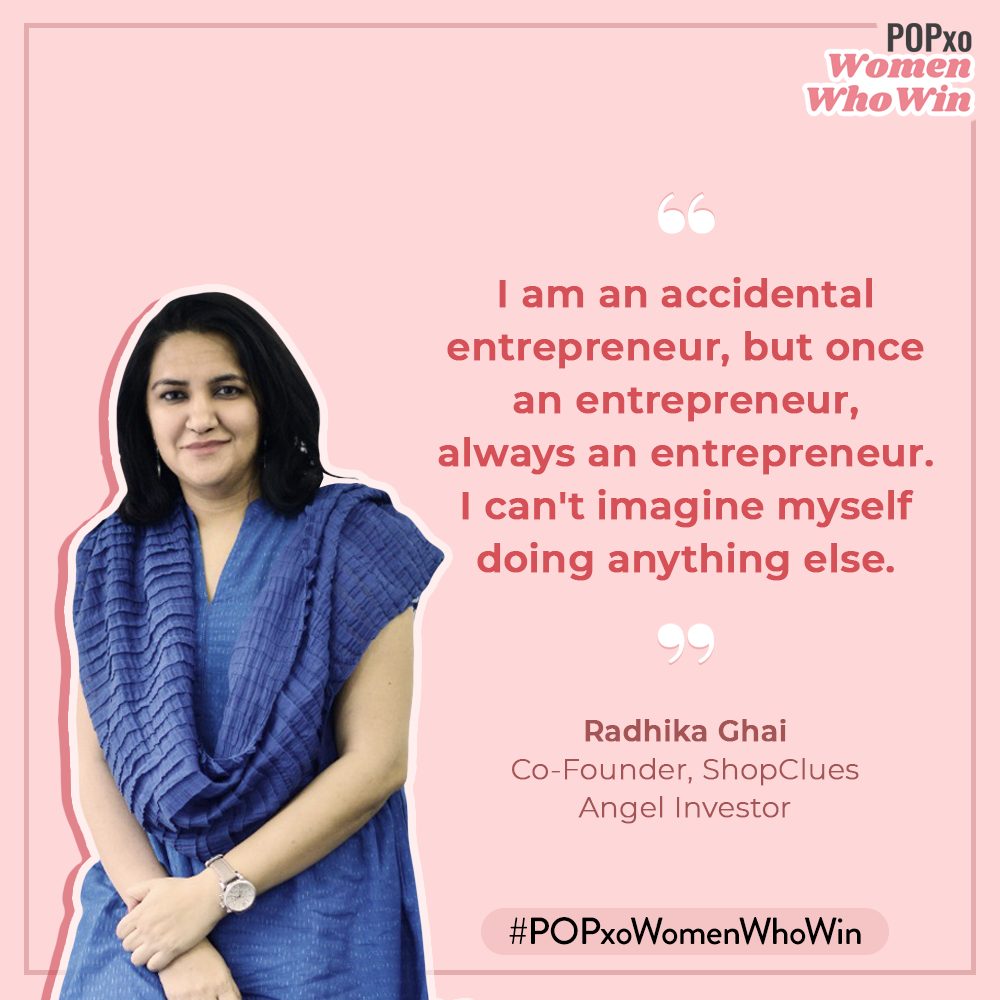 So I think of myself as an accidental entrepreneur. The first company that I really started on my own came out of passion. It was called Fashion Clues, it was an early precursor of what you do at POPxo. Very similar. Very early. So I am an accidental entrepreneur, but once an entrepreneur, always an entrepreneur. I am onto my second venture now and I have to say that I can't imagine myself doing anything else. I think you realise your true potential the most when you are an entrepreneur.
You won the first ever Indian woman to join the Unicorn Club. How did you make that happen?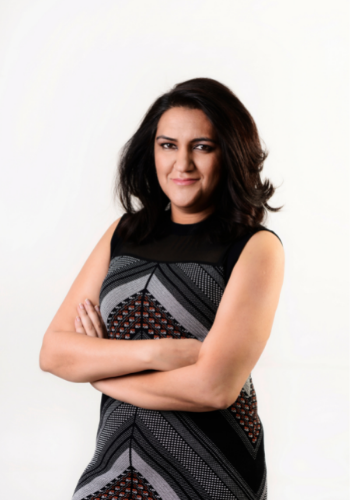 I don't think joining the Unicorn Club is necessarily a big achievement in itself. When I became an entrepreneur, the goal was really to become an entrepreneur. To start something meaningful and become a Unicorn is a validation that you get from the other side of the world. So, there's a celebration around that. But, my legacy is that if I can do it then any woman can do it. I don't want to be the first woman to do anything because I think women should have been doing this already. But now that I am, I hope that there are many, many, many, many, many women who follow.
What would you say was the turning point in your career?
You know, I've thought about this question a lot. I don't tend to think that there was any turning point. Our careers are pretty much like our lives. One decision leads to another, leads to another, and we get to a point, and that's true for both good decisions and bad. So, I've never been a believer of any such thing as an inflection point or turning point. I believe that one brick laid on another builds a building and that's true for a career as well.
What is a mantra that you swear by in your professional and personal life?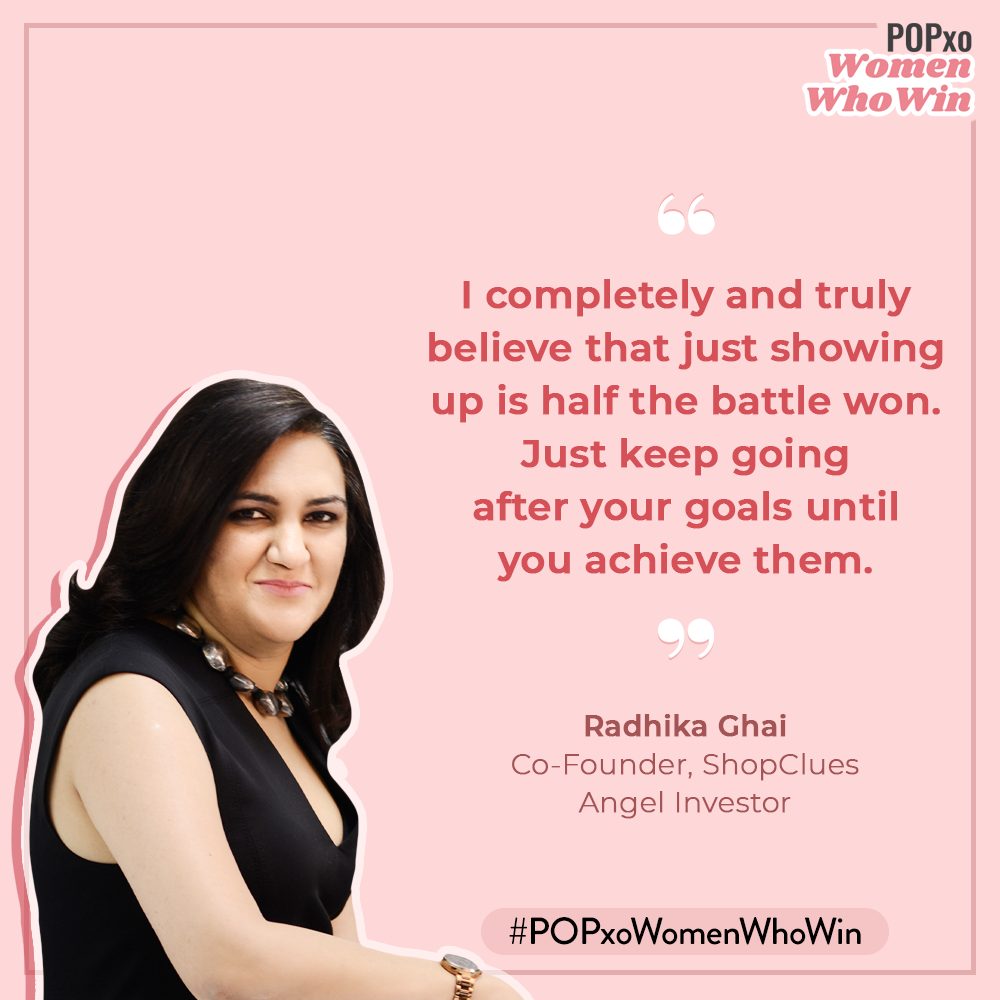 I completely and truly believe that just showing up is half the battle won. Don't give up. Just keep going after your goals until you achieve them. I think that's very important.
What are the key skills or qualities that you think have helped you succeed?
Um, good question. Perseverance and consistency are two important qualities. There've been times that growth has happened because of that, and there have been times when failure has been avoided because of that. So, that definitely is one of the biggest strengths that I had. The second one, I think is very important, as an entrepreneur is the ability to take risks that nobody else will take. I measure my steps but I'm not afraid of taking risks, of stepping up there and failing. The third one is the ability to bring a team together. Even today, I work with people who have worked with me in the past. And my current team is still at a nascent stage. All the people with whom I worked in the past believe in my ability in terms of both, being able to connect with them and build a relationship with them. This has worked really well for me to be an entrepreneur. 
What would you say has been your biggest professional accomplishment so far?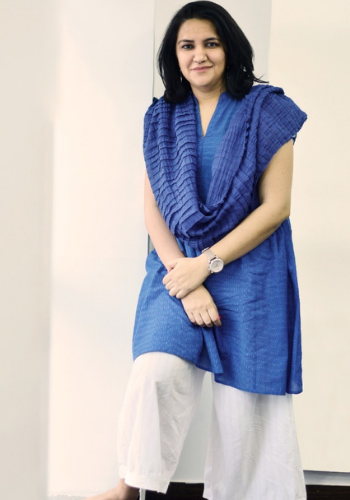 I think being an entrepreneur is my truest accomplishment. See a lot of other companies get overnight success and you feel, oh god ye ho gaya toh hum bhi kar sakte hai… It's good to be motivated by them, but it is very important to see the hard work, the effort, the sleepless night, the blood and sweat that goes into it. My true accomplishment is that I have been an entrepreneur, I have gone through the entire rollercoaster and reached here. 
How would you define yourself as a boss and how do you manage people?
I'm very collaborative in terms of how the clarity will be decided, how we go forward with building out the basic building block of any company. I'm also very decisive. I think that to make decisions lies at the head of the leader and I also encourage my team to make decisions that are right to them. I don't punish failures but I celebrate success a lot.
As a woman in a leadership role, what has been your contribution towards building a work culture that supports women.
I am very conscious about the fact that there are not enough women on the work floor and I make a conscious effort to hire and promote women. I believe that it is not the lack of the right skill set, but it is truly a lack of opportunity. So I am a believer of that and I talked to women and I try to promote them as much as I can.  I think that it has been my contribution that if I can find a woman to do the job then I want the woman to do the job. That is really important for me. I have zero tolerance for mansplaining. I make sure that the women and my team have a seat at my table and if they have a seat at my table then they have to speak their mind. I have been known to shut people up. I'm a very big believer in collaboration, but don't get me wrong. It does not mean that everybody is all over the place. Collaboration for me means that everybody gets a chance to put their thoughts forward and to listen to others' thoughts. The final decisions are taken according to what is best for the company. Having said that, it is also important for everyone to know what are other options available. I am never afraid of making decisions that can be right or wrong, that only the future can tell us. 
What is the best leadership lesson that you have learnt in your career so far?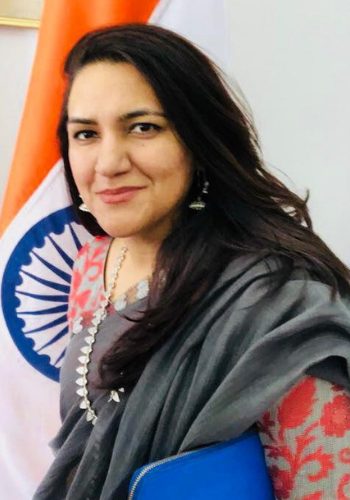 The best leadership lesson is to lead by example. There are many different leadership styles but for me, leading from the start has always worked. I don't expect my team to do anything that I wouldn't be willing to do. 
So what's next? 
I am not operationally involved with ShopClues anymore. I moved early this year and I am working on a new project. It's in the wellness space and you will hear about it soon.
How does a busy person like you unwind? 
I travel, which is a very bad word right now. But nature for me is very important. I do travel to Goa as much as I can, I spend time there. It's not like I don't work there, I do work there, but being in nature is decompressing for me. I spend quite a bit of my time outside India as well. Lots of hiking and lots of working and that is the most important thing I do that I have to do for myself.