OMG! Nora Fatehi Looks Completely Different In This Video
Nora Fatehi has successfully managed to carve a niche for herself in Bollywood. Courtesy, her impeccable dance moves and mesmerising looks. However, her journey in the entertainment industry hasn't been a bed of roses. I recently stumbled upon an old video of the Moroccan beauty from her early days, and gotta say, she has definitely come a long way.
This video of Nora has taken the internet by storm. The dancing diva can be seen setting the stage on fire with her too-hot-to-handle dance moves on Mashallah from Ek Tha Tiger. Here, take a look:
While I can't take my eyes off her, there were a few on the internet who noticed something different about her. While one user commented, "Wow she looks totally different 😮😂now", others pointed out her weight gain and wrote, "She's just put on some weight now, that's all. Besides, the nose shape changes when you gain weight."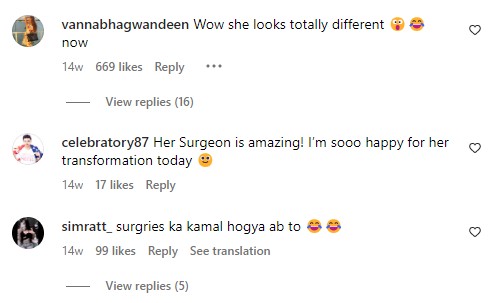 Yes, Nora does look different in this 'old' video. That said, don't we all start looking as we grow older? Some of us gain weight while others lose a few kilos. It's a natural process! And here's a message for those pointing out that she has got 'work done'—her body, her choice. It's none of your business and you don't get to decide whether or not she should get anything done to her face or body. She was an absolute diva back then and she's an absolute diva right now! You go, girl!  
Featured Image: Instagram
© 2023 THE GOOD GLAMM GROUP