The Miss Universe pageant has long been a beacon of beauty and grace, traditionally showcasing a specific and unattainable standard of beauty. One that idolized skinny, tall women who followed a primarily Western-centric, constrained notion of beauty. This era, while glamorous, often overlooked the idea of being inclusive and taking into consideration global beauty standards.
But under the dynamic leadership of Thai, transgender entrepreneur Anne Jakrajutatip, who acquired the organization in October 2022, the pageant has broken new ground. Today, it is not just a competition, but a diverse and inclusive platform embracing mothers, married people, and contestants from various walks of life. Let's dive into some of the most memorable and stereotype-shattering looks from the competition.
Miss Nepal: Jane Dipika Garrett (2023)
At 22, Miss Nepal, Jane Dipika Garrett, made history as the first plus-sized model in the Miss Universe competition. She captivated the audience during the preliminaries in El Salvador in a fitted one-piece that showed off her curves. Paired with dramatic lashes, kohl-lined eyes and a coral gloss that accentuated her lips, she embodied the power of body positivity on a stage that has historically chosen to ignore it.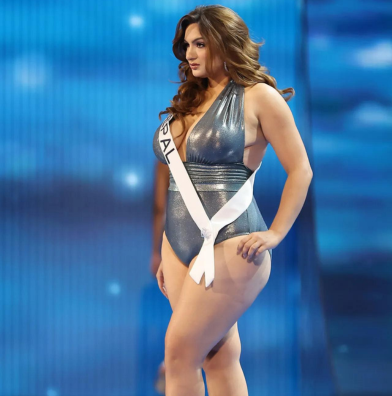 Miss Pakistan: Erica Robin (2023)
Erica Robin of Pakistan turned heads in the swimsuit round of Miss Universe 2023 as she walked the ramp in a stunning kaftan, or as a lot of people call it – the Burkini. The kaftan was elegantly chic and gracefully balanced modesty with modern design; an exaggerated smokey eye and matte nude lips completed the contemporary ensemble.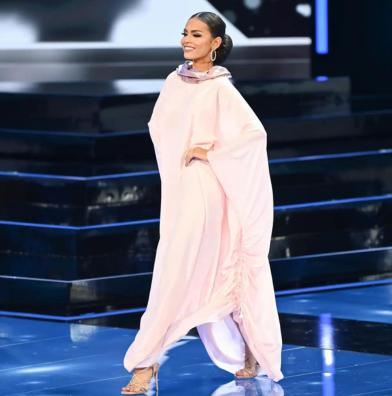 Miss Guatemala: Michelle Cohn and Miss Camila Avella (2023)
Making history as the first married women and mothers to participate, Michelle Cohn of Guatemala and Camila Avella of Colombia redefined the conventional pageant contestant image. Their presence was a celebration of womanhood in its diverse forms.
Cohn's style mixed traditional grace with a modern twist, while Avella displayed contemporary, chic fashion. Their makeup choices from Cohn's vibrant colours to Avella's refined palette, highlighted their individuality and the evolving face of beauty in the pageant world.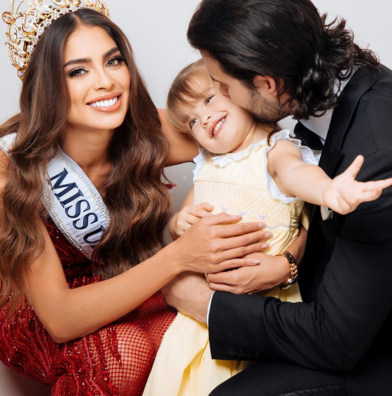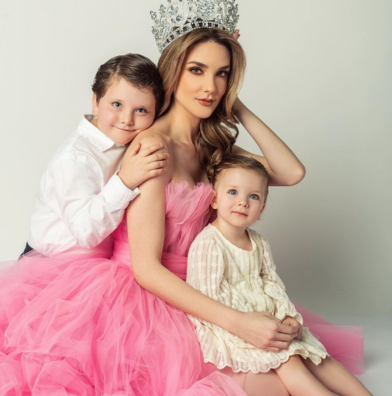 Miss Spain: Angela Ponce (2018)
Angela Ponce was the first trans woman to grace the Miss Universe stage after the 2012 ban (by Donald Trump) was lifted. Ponce's victory was more than just a personal achievement. It was a landmark moment in pageant history as she became the first transgender woman to win the Miss Spain title and participate in the Miss Universe pageant. For the national costume round, she paired her stunning white gown with a matte red lip in a look that was just to die for!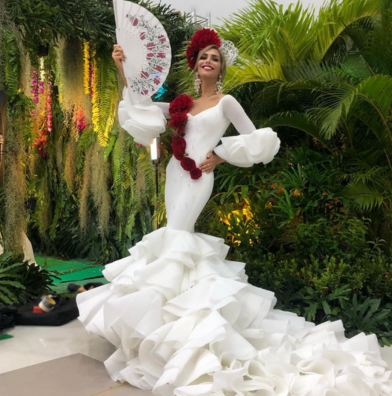 Miss India: Sushmita Sen (1994)
Sushmita Sen broke barriers in 1994 by accepting India's first Miss Universe title at only 19! A big moment for the country and all Indian women worldwide, her response in the final round focused on her desire to invest in children's lives. Empathetic and supremely stylish, her winning gown paired with a red lip and bold lashes went down in history as one of the most graceful ensembles ever.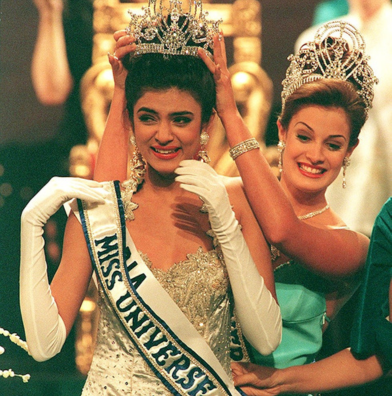 The Miss Universe pageant has evolved from a simple spectacle into a powerful platform where every step offers a story of courage. Here's to these incredible women, and how they redefined what it means to be beautiful, bold, and unapologetically themselves!
Featured Images: Instagram