Loved Kareena Kapoor's Sultry Black Look? 5 Tips On Styling Backless Outfits!
Scroll through Kareena Kapoor Khan's Instagram feed and you'd get a crash course in styling blacks right there. Just last night, Bebo posted a pic in a long black dress and we can't get it out of our heads. Her stunning gown featured a standing collar and long billowy sleeves. My fave detail? The sultry open back that did all the talking! Bebo teamed the backless beauty with diamond studs and embellished black pumps.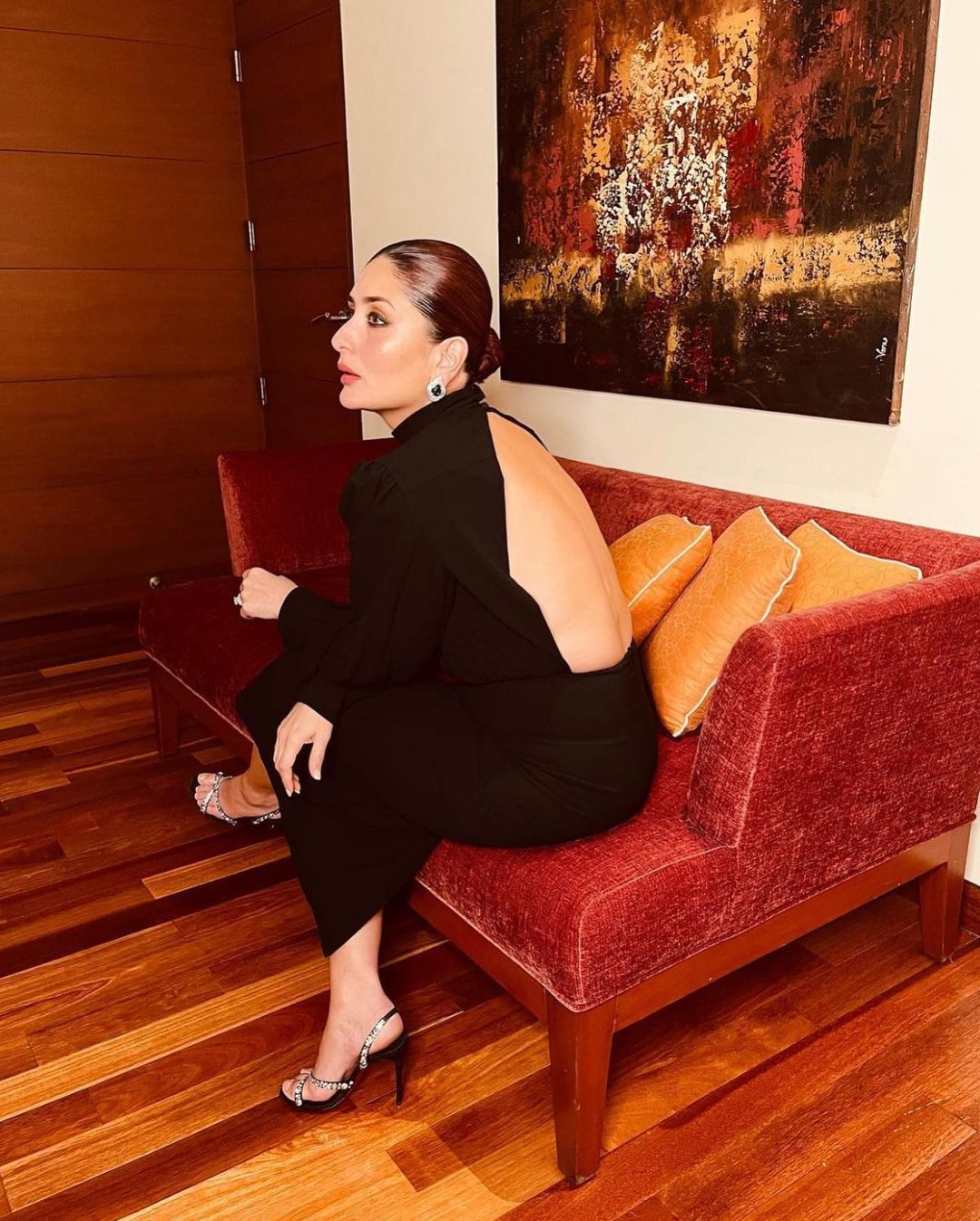 Is it just me or did Kareena's look make you want to bare your back too? Read on for nifty tips on styling your backless outfits effortlessly.
1. Make Sure It Fits Right! 
When selecting an open-back dress, ensure that it fits you perfectly. If your dress is too large, it may have a gap in the back, and if it is too small, the fabric may pucker and not lay properly. A snug, secure fit is essential for a sharp look. Bebo's dress frames her back perfectly because it fits her so well.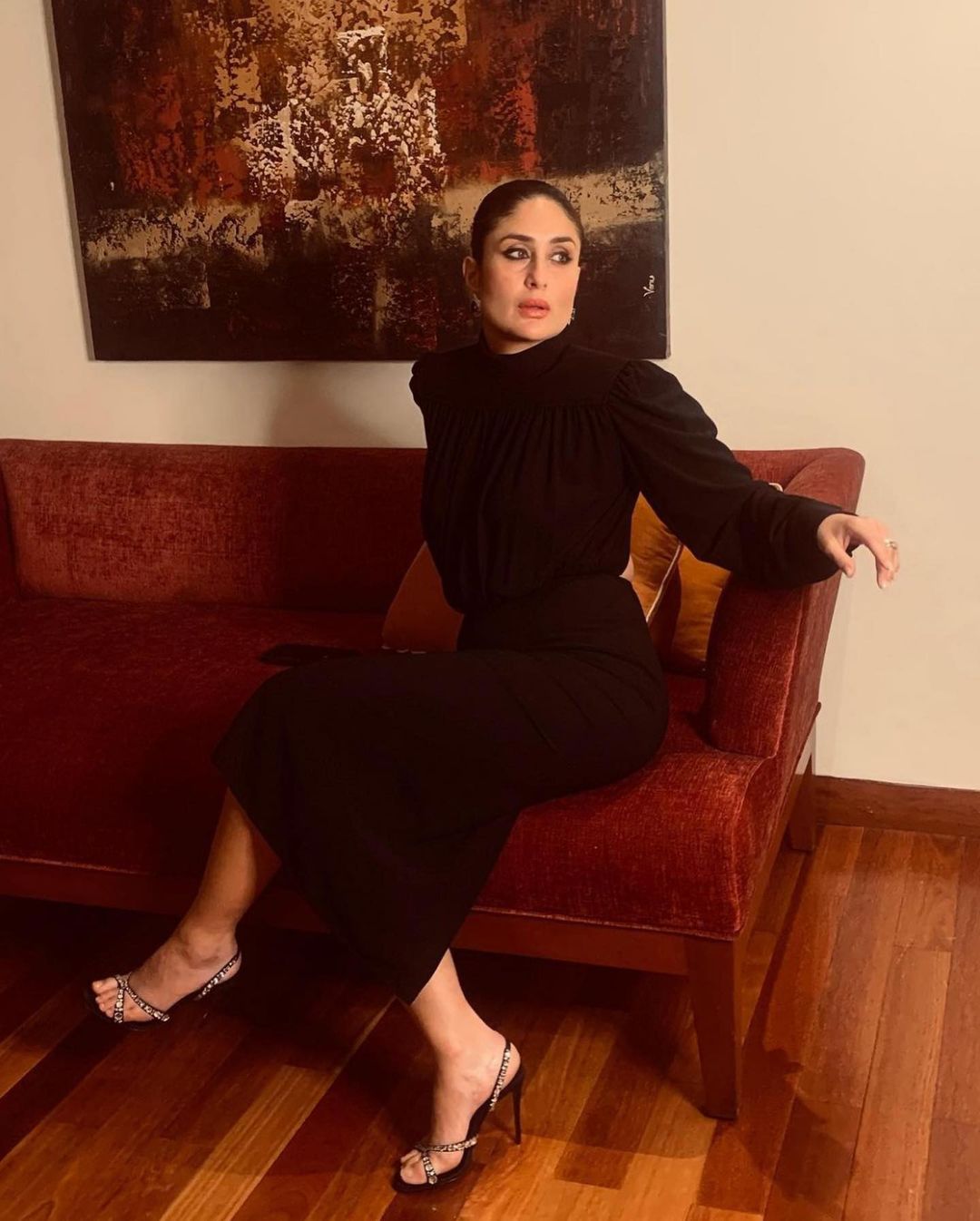 2. Prep Your Back! 
An outfit without an Insta-worthy picture is an outfit wasted. So, if you have bacne or scarring, it's time to give your back some TLC. Using a back scrub on a regular basis can do wonders. But if you seek a last-minute fix, a self-tanner may come in handy!
3. Keep Your Girls In Place! 
Wearing a regular bra will definitely ruin your back-baring fit. If you have a small bust, silicone nipple pasties are ideal. An adhesive bra is an alternative solution for those with a medium-sized bust. However, for the busty girls, I recommend a combination of body tape and nipple pasties.
4. Say No To Heavy Accessories! 
A backless outfit will draw attention to your glitzy side without the need for heavy accessories. Just like Kareena, you can go with a simple pair of diamond studs. You can also go for a statement bracelet or a minimal clutch to complete your look. The idea is to let your outfit do the talking. 
5. Updos For The Win  
What's the point of wearing a backless dress when your hair covers the majority of your back? Make sure you don't ruin your outfit by letting your long locks loose. Take cue from Bebo and go for a sleek bun or a high ponytail.
Now, you can not only admire Kareena Kapoor Khan's striking look but also recreate it! Trust me, these tips will make wearing any backless outfit a breeze. So, what are you waiting for? Bare your back, girl!
Feature Image: Instagram