Here's What Kriti And Alia Have in Common, & It's Not Bollywood
Kriti Sanon and Alia Bhatt have one thing in common — and, nope, I'm not talking about their professions. I'm talking about their glowy, candle-lit skin. But how do they do it? I did some research (stalking) and I found that both these Bollywood actors use one common ingredient in their skincare routines every single day. You've got to see what I'm talking about.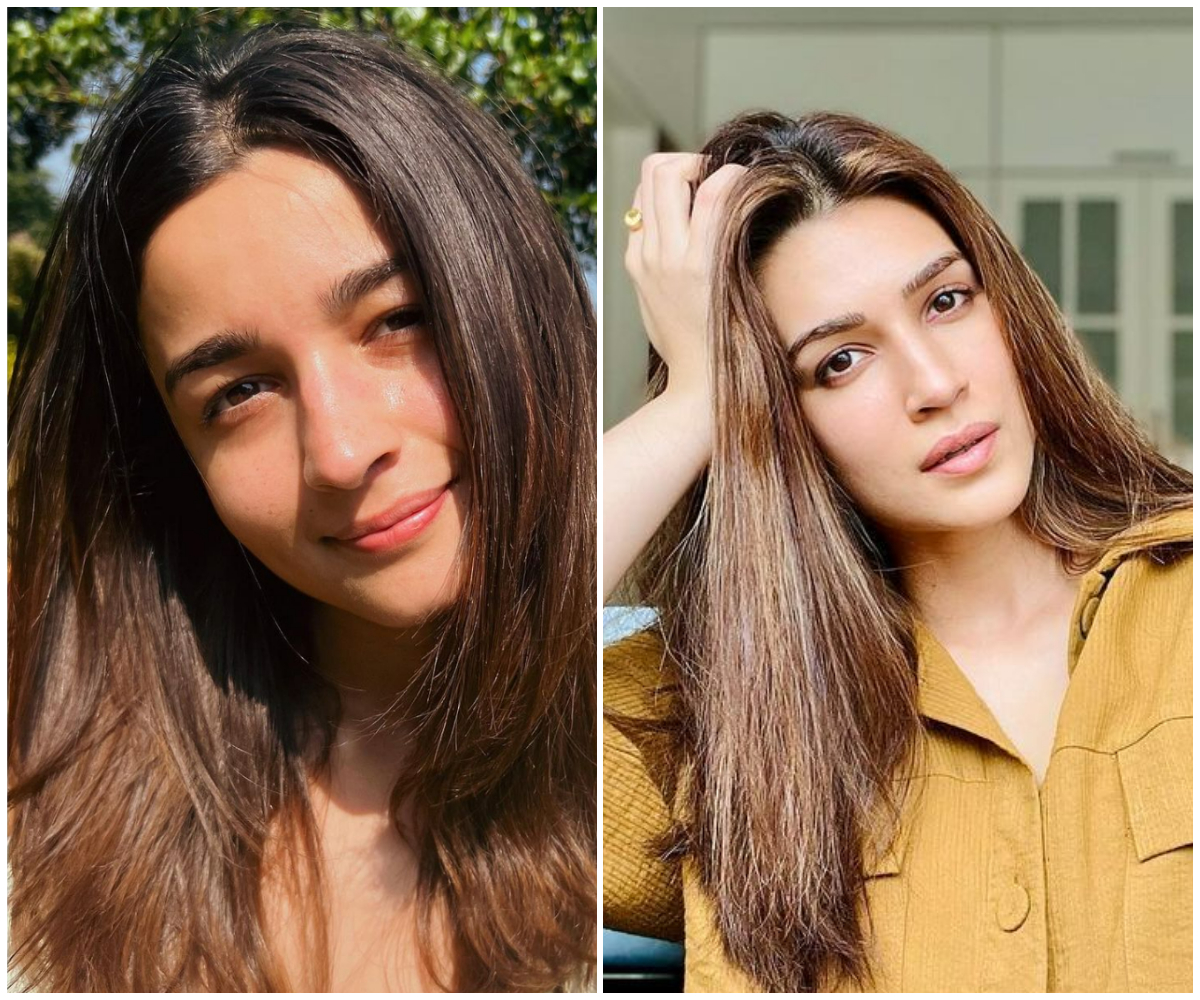 Yup. You're right. Peptides. These two divas love peptides with a passion. But what are the benefits of peptides for the skin? You're about to find out. And do they even work? I think their skin gives it away, doesn't it?
First Things First. What Are Peptides?
Peptides are just like ceramides in that they hydrate the skin and rebuild that barrier; but they also excel at diminishing the appearance of lines, wrinkles and other signs of ageing.
This is because peptides are the building blocks of proteins like collagen and elastin. Both of these components are responsible for the firmness and elasticity of your skin; but as you age, your body stops producing them. Collagen gives strength and support to the skin while elastin allows your skin to come back to its original state.
Since the amount of proteins in our skin depletes, it results in sagginess, lines, and more. Peptides can encourage your skin to start producing more collagen and elastin. It sends your cells signals to produce these proteins. Think of it like a milder, non-irritating version of Retinol. Makes sense, right?
How Does Alia Use Peptides?
Alia Bhatt not only looks for peptides in creams; she even looks for them in lip-care products. The actress swears by the Rhode Peptide Glazing Serum and Rhode Peptide Glazing Fluid.
But since they're not available in India, a close alternative for the serum is the 3% Collagen + Peptides Face Serum With Collagen & Copper Tripeptides that plumps, firms, and hydrates the skin effectively. For the lip treatment, the Earth Rhythm Lip Masque fades pigmentation and treats flakiness overnight.
How Does Kriti Use Peptides?
Kriti, on the other hand, uses serums infused with peptides and Hyaluronic Acid. She uses the Wishful Thirst Trap Juice HA3 & Peptide Serum. This one contains three types of Hyaluronic Acid as well as peptides to strengthen and hydrate the skin. It also contains aloe vera to cool and soothe simultaneously.
6 Reasons Why Kriti & Alia Swear By Peptides
Peptides can delay the onset of age-related signs by stimulating collagen and elastin.
They're best suited for those with dryness as they rehydrate the skin instantly.
They rebuild your skin's barrier and provide relief from itching and burning over time.
They plump the skin and lips thanks to the increased production of collagen.
They can firm the skin and prevent loosening and sagging because of more elastin.
They can combat acne and inflammation since they're anti-microbial.
Peptides are compatible with most ingredients. You can pair them with ceramides with that extra boost of moisture like Alia does. They can be used during the day and night. Remember that the earlier you start, the better the results.
Featured Image: Instagram
© 2022 THE GOOD GLAMM GROUP