It's SRK's World & We Are Just Living In It! My Honest "Pathaan" Movie Review
Happy Pathaan Day! After years of wait, Shah Rukh Khan is back on the silver screen to quench our thirst for a masala Bollywood flick. I was waiting for Pathaan's release more than a date with my crush. So I had my #FDFS moment with this one and I am here to share my honest review on Pathaan movie.
NGL, I would say that this is the best comeback for King Khan. Get ready for some high-octane action as I take you through the thrilling world of spies, terrorists and double agents. Spoiler alert folks, I am here to spill the beans.
"I Think Search For Desi James Bond Is Over & SRK Is The Only Answer"
Shah Rukh as Pathaan is a retired RAW agent who is ready to wage war against anyone threatening his country. He kills enemies and makes his way through frozen lakes, neon nightclubs, luxurious hotel rooms and eerily lit streets. The film is full of high-paced car chases, gravity-defying jumps and Pathaan is at the centre of all the drama. SRK as the titular character is not just a treat for the eyes on screen but he is witty too. Even in horrific pain, he manages to invite a plethora of hoots and whistles for his sass. The one thing that SRK does the best is self-deprecating humour and Pathaan is the best example of it. At one moment he goes, "Mard ko dard nahi hota," followed by groans of pain. Can anyone else be this self-aware?
"They Seriously Managed To Bring Us The Drama From All Over The Globe"
From exotic locations like Russia, Spain and Paris to thrilling action sequences, the movie has it all. I would say that this film is as impactful as an automatic machine gun and has just as much subtlety. The dialogues are sprinkled with a handsome amount of patriotism without getting preachy. As someone who is not a fan of the action genre, Pathaan has managed to change my tunes. 
"Oh, Deepika Is The Real Mastermind In This Spy-verse"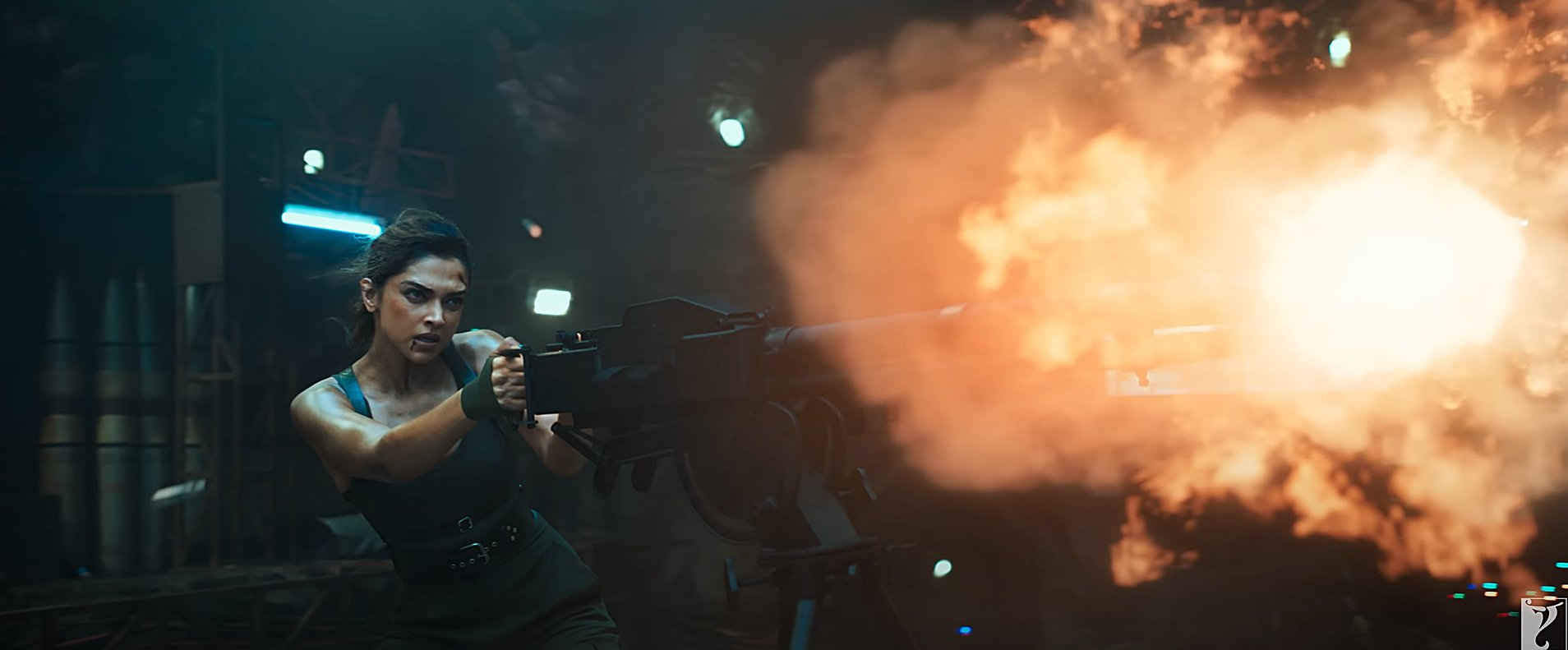 TBH, I was prepared for the possibility that DP will have a token role in this spy thriller, but I was wrong. Deepika as Rubina, a Pakistani ISI agent is smart and deadly. Her first introduction with Pathaan leaves a lot of suspense for the viewers. Kudos to Deepika for nailing every action sequence so effortlessly. I don't want to spoil this amazing movie experience for you, but I want to reveal that Rubina is not a pawn in Pathaan's game. She is the CEO of making table turns. Psst…can someone tell me how did her makeup remain so flawless after she single-handedly killed an entire terrorist group?
"Wow, Karan-Arjun Are Back Together!"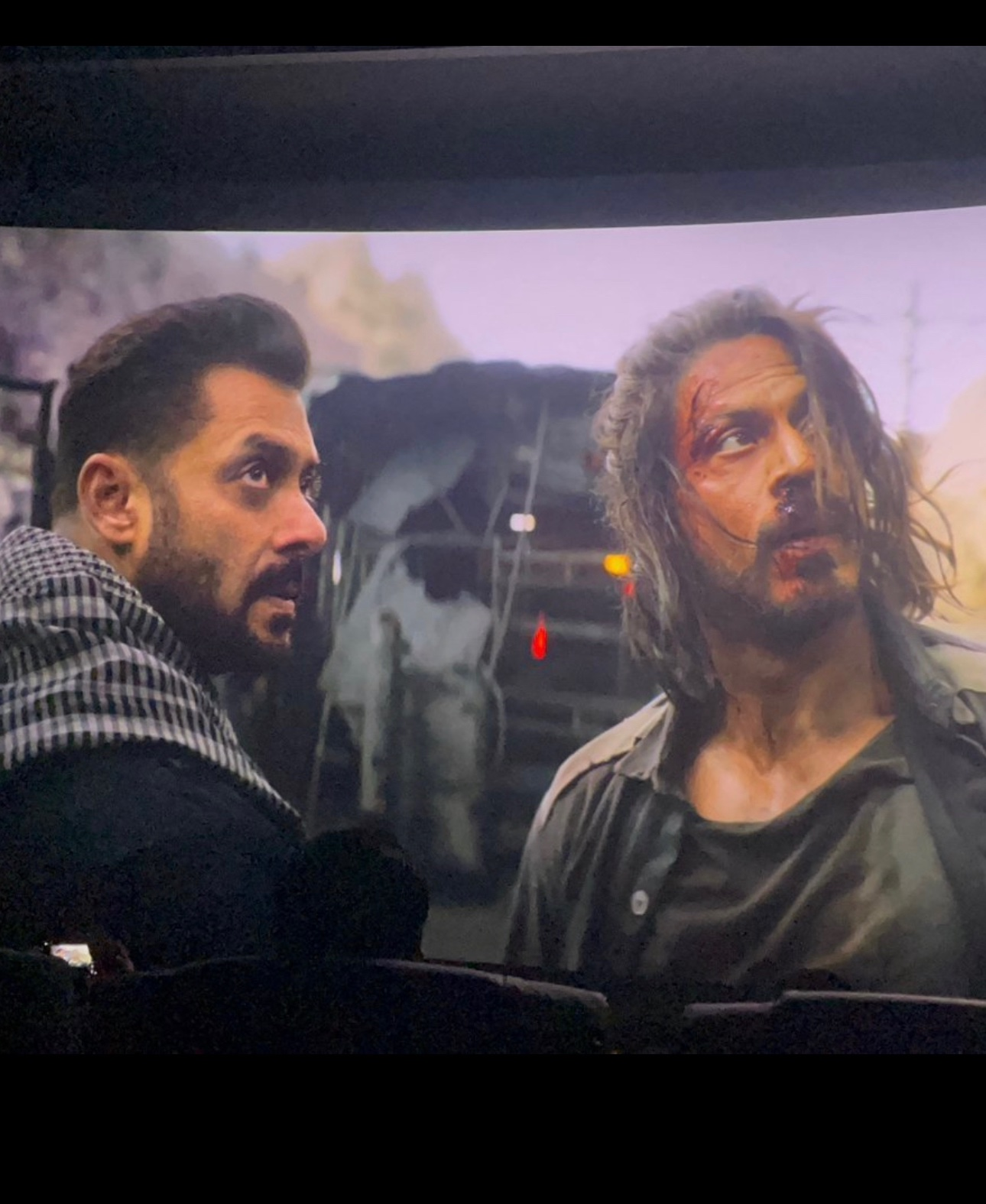 There is a special surprise for Bollywood buffs and I almost couldn't believe it. Salman Khan as Tiger appears in one of the most crucial scenes and steals the show. My throat turned sour from screaming when the OG Karan-Arjun reunited. Two of the most loved Khans fighting the bad guys on a train in freezing cold Russia? Yes, please. Forget Chaiyya Chaiyya, this train sequence is the one I'll be remembering every day now.
"Can Dimple Kapadia Ever fail To Impress Me?"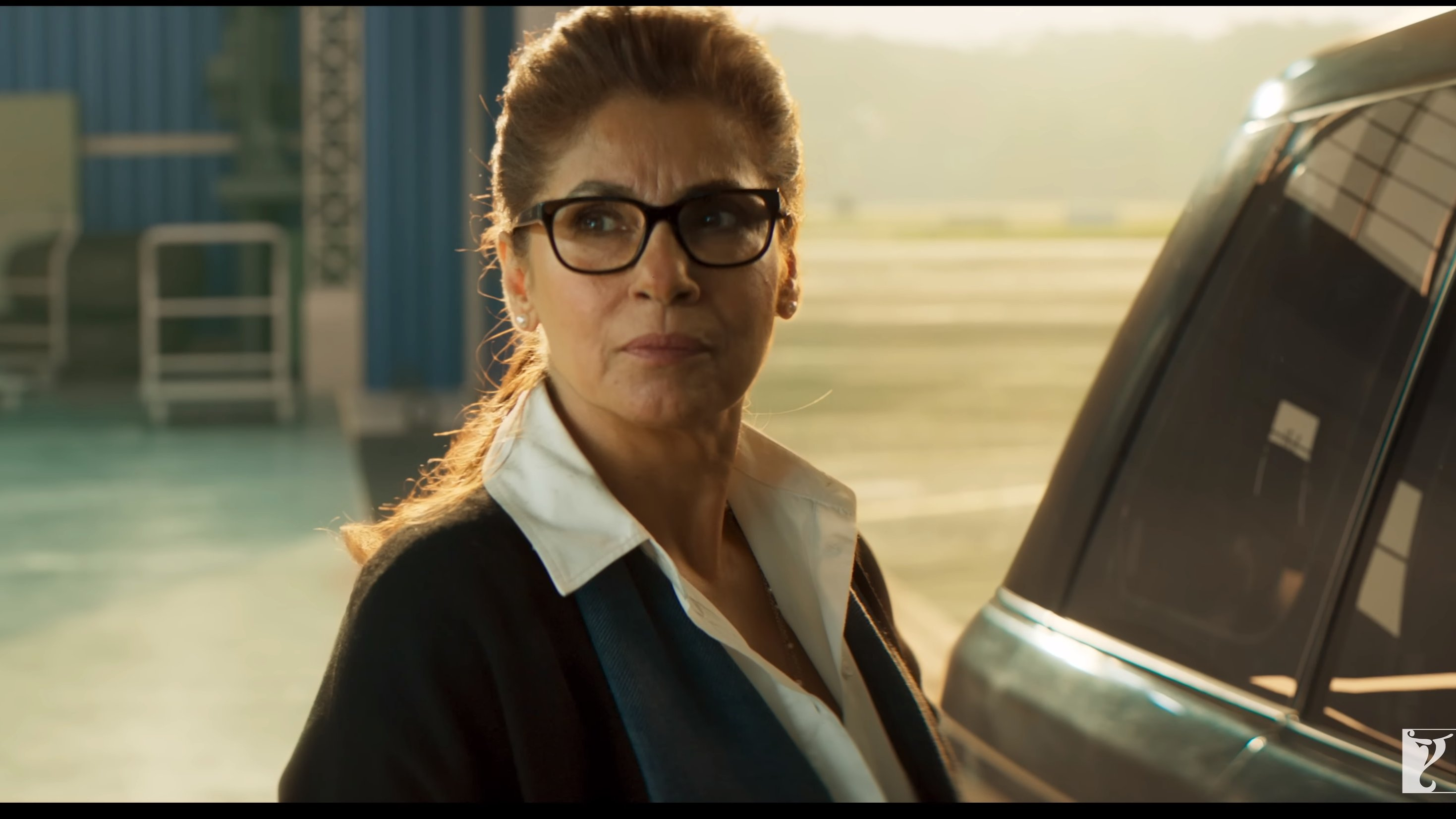 Dimple Kapadia is like a fine wine, she just gets better with age. In Pathaan, her killer dialogues impressed me. As a no-nonsense RAW agent, she is not scared of going against the tide. I am not lying when I say that she looked exactly like my school principal. I was half scared and half impressed.
"Okay, John Is The Hottest Villian In Bollywood. Period"
If SRK made my heart skip a beat, John Abraham as Jim made it stop for a second. He is a dreamy man with a tragic backstory. John plays the part of former RAW agent-turned-rogue leader of a terror organisation. My 'I can fix him' personality was already on-board to join his mission. John played his part of the antagonist so well, that I almost didn't want the film to end. Jim is ruthless, cruel and calm. He doesn't need to scream to make his point heard in the film, and I love this subtlety. All I can say is—I might be SRK stan but John did make a dent in my heart.
It is a university-acknowledged fact—if Shah Rukh is doing a film, he is going to own every scene. Pathaan just proved it once again! I give the film 4/5 stars, and one is just for that daring train sequence. Book your tickets now!
Feature Image: Instagram