No doubt that Netflix's hit reality TV show, Indian Matchmaking, topped our list of weekend cringe binges. Courtesy–Sima Taparia aka Sima Aunty. Her ways of matchmaking were problematic and regressive yet so entertaining that watching her work became our guilty pleasure. Now I hope you are sitting 'coz Sima Aunty is back and surprisingly not with another season but a wedding song.  Yeah, that's true!
Well turns out Sima Ji is exploring different opportunities after 'almost' finding matches for singles around the world. She recently released a wedding song titled 'Shadi ki Tayaree Hai. Surprisingly, or unsurprisingly, the song also features the matchmaker dancing and grooving against a beautiful backdrop. But the best part? She sang the song too. Wait, it gets interesting! Her husband, Anup Taparia is also part of this song. Don't believe me? Here, take a look:
While we are still trying to recover from this, people in the comment section had a field day as well. One person wrote, "Omg. Wtf. I need this confidence in my life! Waise paisa ho toh sab chal ta hain" Another person straightway compared her to Dhinchak Pooja and wrote, "dhinchak pooja apne real account se aao(come from your real ID Dhinchak pooja)"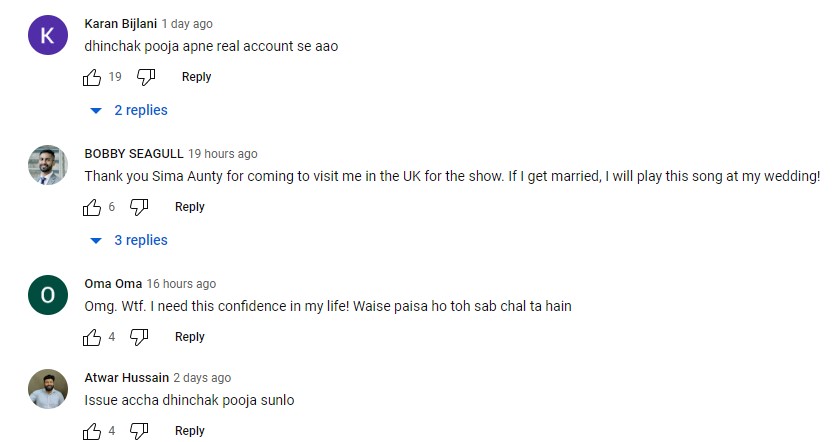 Ye kis line mai aagye aap Sima Ji!
Featured Image: YouTube