Dipika Kakar is counting the days until the arrival of her little one. Ever since she announced her pregnancy with hubby Shoaib Ibrahim, I have been equally excited! While it appears the baby Kakar-Ibrahim is taking its sweet time to arrive, Dipika already has plans for her motherhood journey.
Dipika has made up her mind that she wants to be a stay-at-home mom and wife after her delivery. The actress spoke to a digital platform and shared, "I am enjoying this phase of pregnancy and welcoming our first child. The excitement is on another level. I started working at a very young age and continued for about 10 – 15 years at a stretch. As my pregnancy journey began, I told Shoaib that I don't want to work and want to quit acting. I want to live a life as a housewife and mother."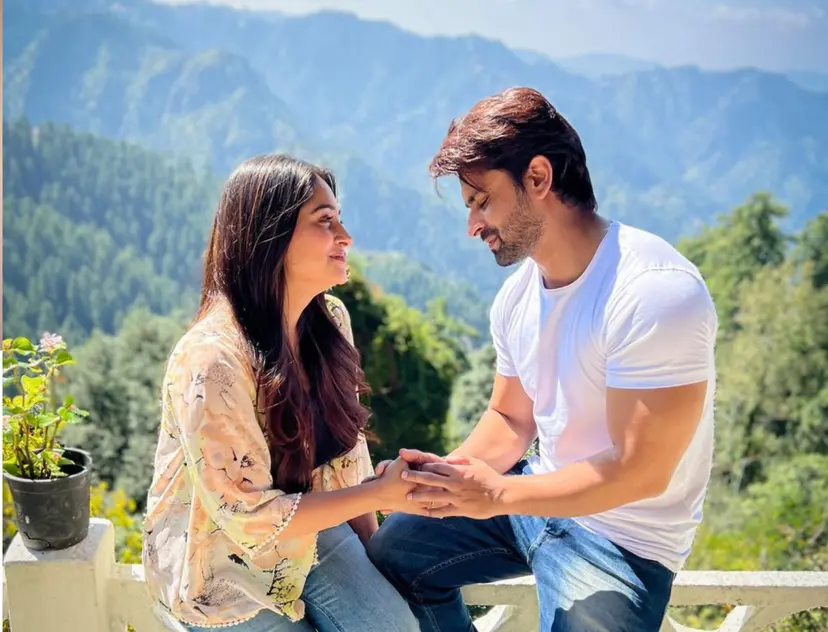 Being a mom and a homemaker is the toughest job in the world and kudos to Dipika for picking her path!
However, later Dipika shared that her statement about quitting acting was taken out of context. The actress dismissed all the reports in an interview. She said, "People misunderstood my comments from my previous interview that I've given up acting, so I would just like to clarify that there is nothing like that. Ho sakta Hai (it is possible) I won't work for the next four-five years, or I might soon get offered something very good, and I might accept it also."
Shoaib & Dipika's Baby Update
Shoaib and Dipika are all ready to welcome their first child and they have readied their new apartment for it. In one of her Vlogs, the Sasural Simar Ka actress poked fun at the fact that her baby is taking their sweet time to arrive. 
"Our kid is moody, be it a son or daughter, the kid is not ready to show their face. I am sure our kid is Shoaib's carbon copy," said Dipika. 
Meanwhile, Shoaib has already taken up the task of being the perfect dad. In the same video, he said, "The doctor has given a long list to Dipika to keep them ready in a bag for delivery. So we are planning to shop for everything today. Dipika has already told me that 'I will keep the bag ready, bring it without fail to the hospital when I get labour pain. So we are going to get all the necessary things" Scroll down to watch their cute baby update:
I can't wait to see Dipika in mom mode now! Come soon little one, the world is waiting for you.
Featured Image: Instagram