I'm not sure whether I'll be going all out with the holi celebrations this year but I most definitely need those vibrant colours on my fingertips. Playful holi nail art is the easiest way to celebrate holi without the mess.
Here are some of my favourite holi nail art ideas that I've bookmarked for the festival.
Skittle Nails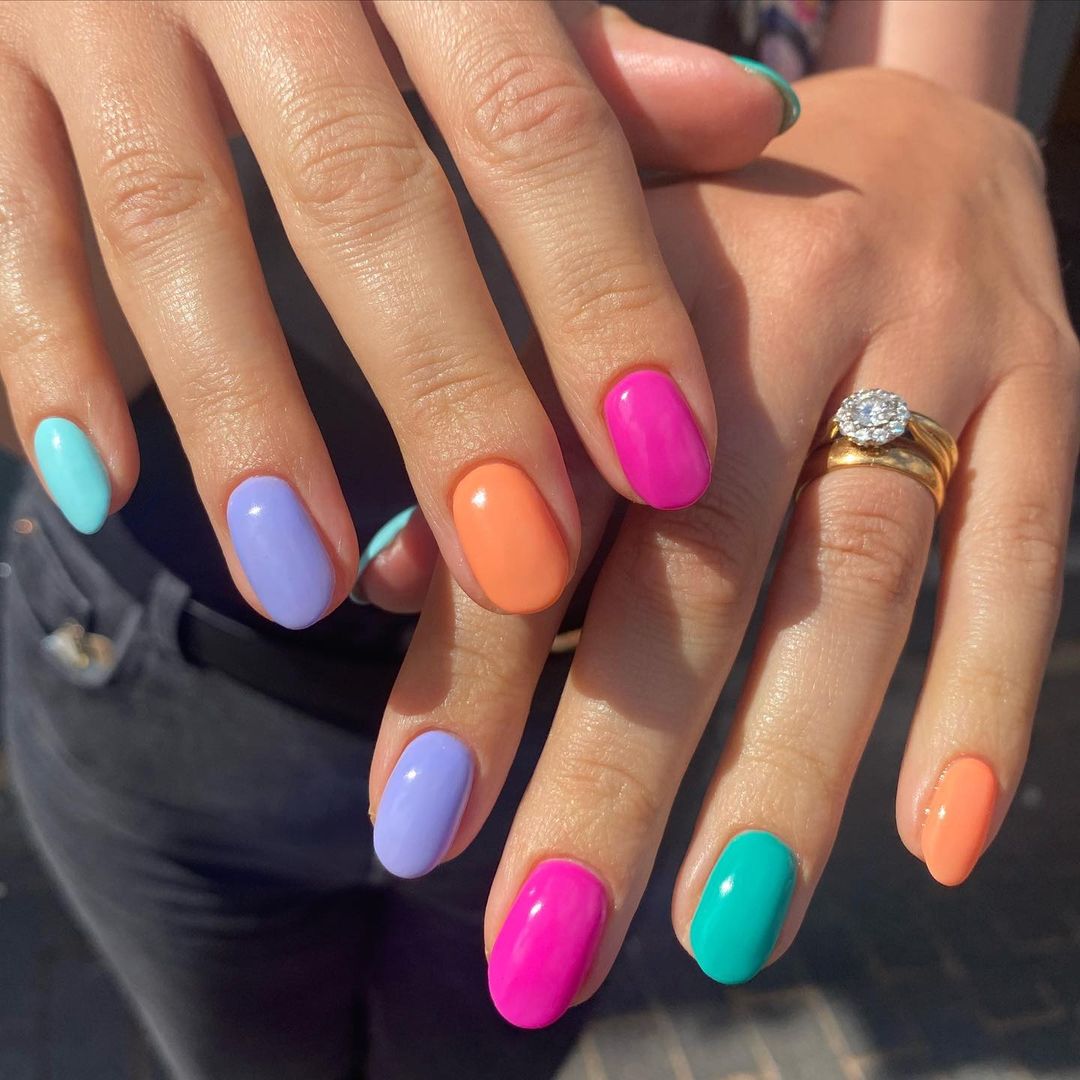 Ever heard of skittle nails? This nail art trend calls for dressing each nail in different skittle colours. How cool!
Candy Melt Tips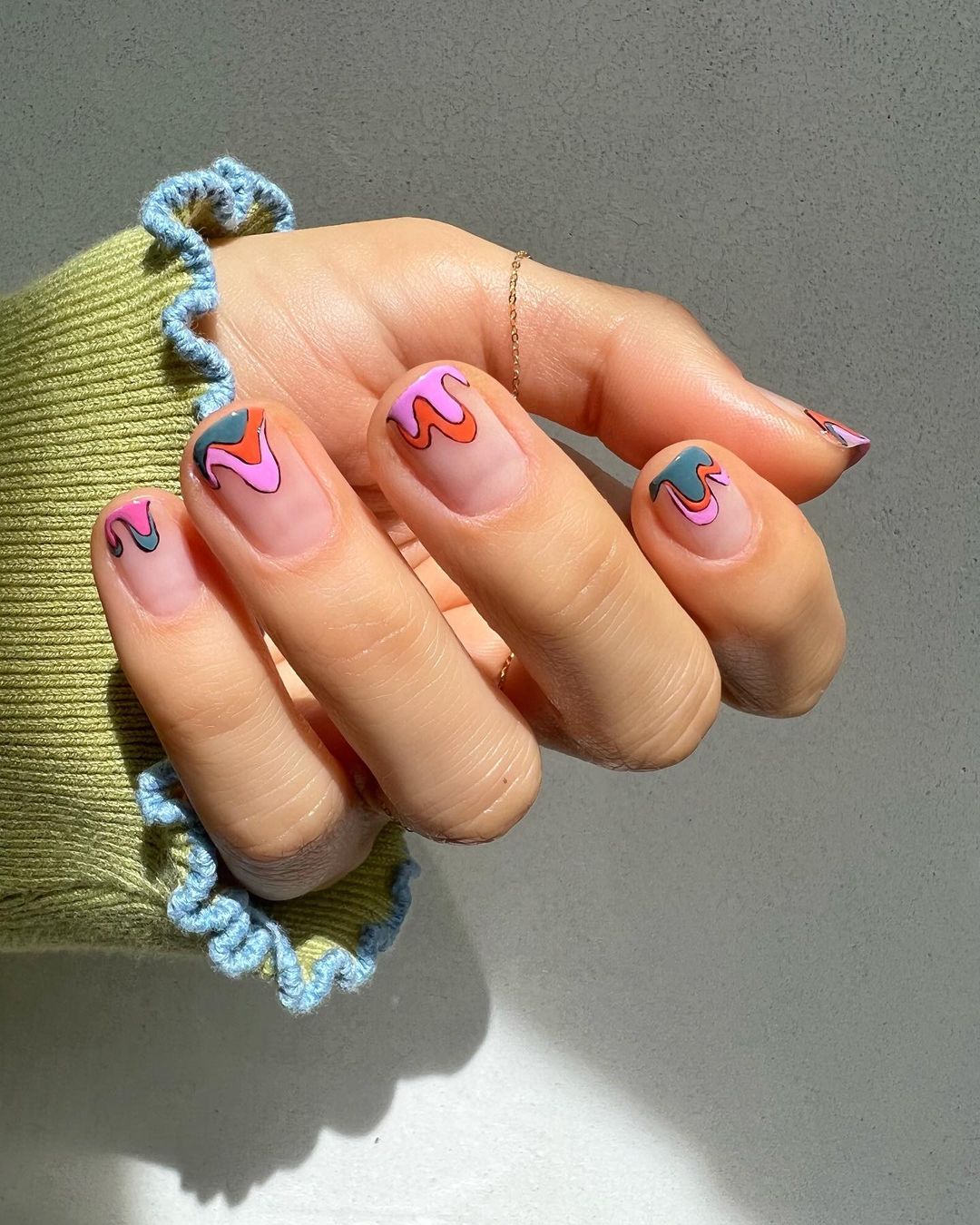 I love graphic nail art that is minimalistic and has elements of pop art. And this design fits the bill.
Barbiecore French Mani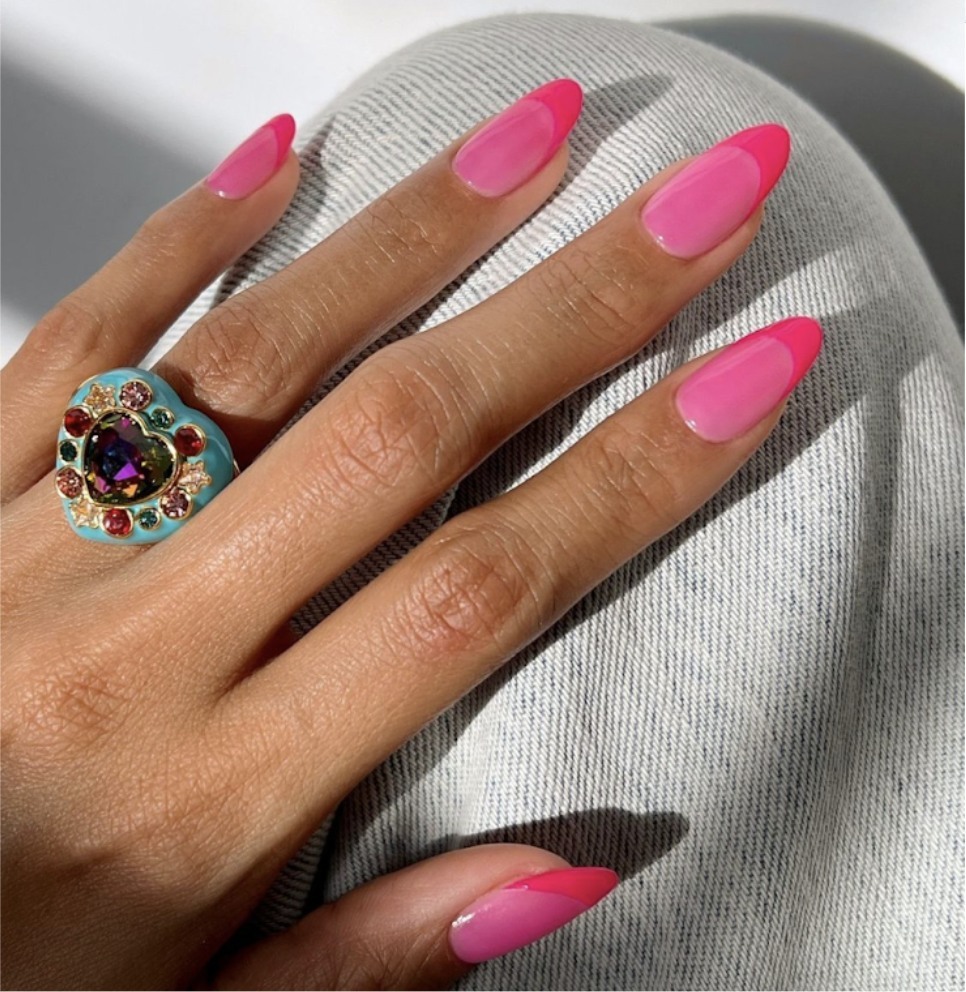 Brabiecore nails are trending in 2023 and this dual-toned pink design with French tips is stunning and the simplest way to hop on to the trend.
Also Read: Best Holi Songs
Pastel Squiggly Nails
Pastel squiggly nail art is both playful and sophisticated thanks to the design and colour scheme.
Tye-Dye Nails
This literally looks like Holi colour on the nails! It is a creative and super fun nail art design to try and I might just end up picking this for my celebration this year.
Multi Colour Patch Nails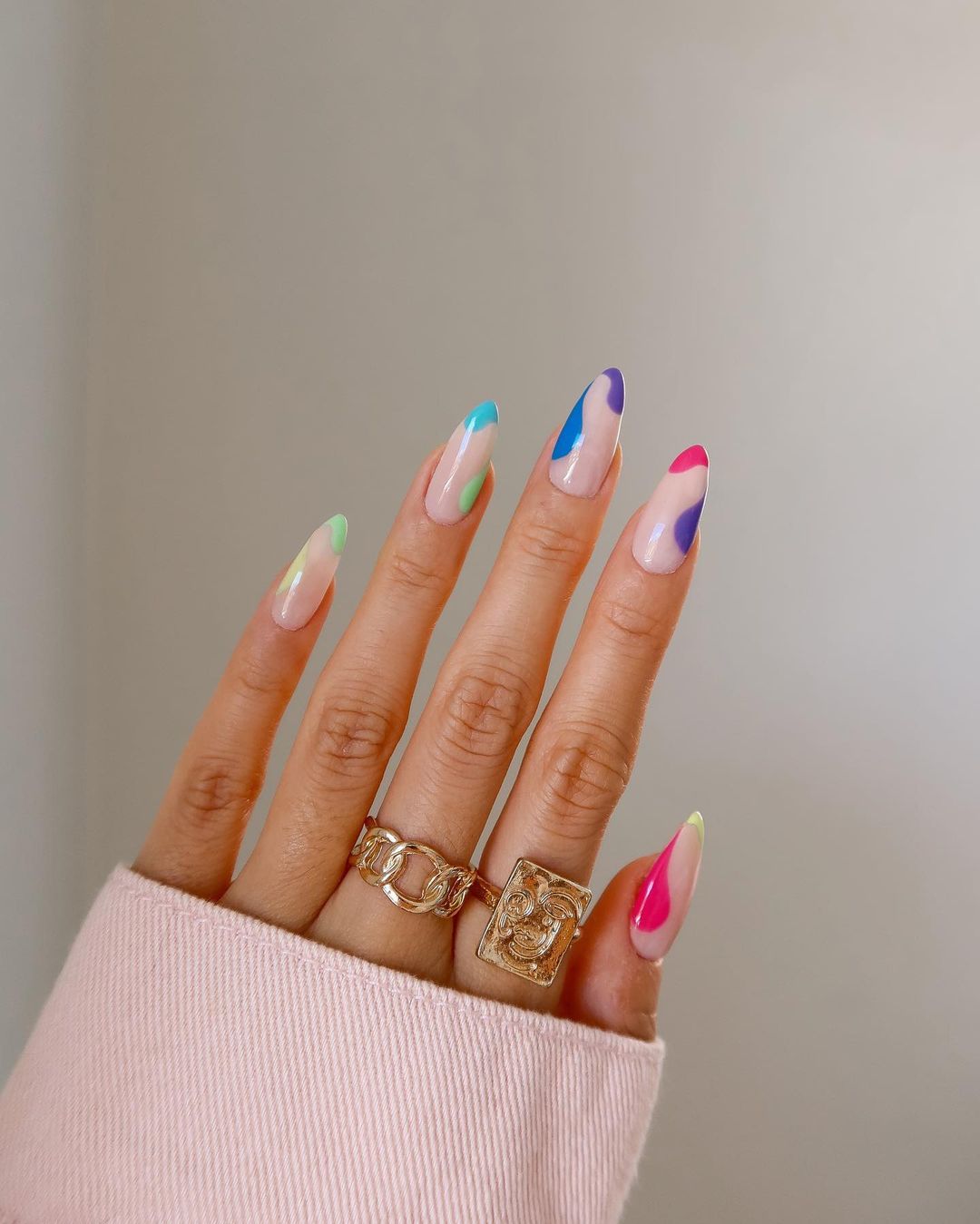 Nude nails with patches of vibrant colours is a cool nail art design for Holi. It looks chic for other occasions as well.
Colourful Geometric Nails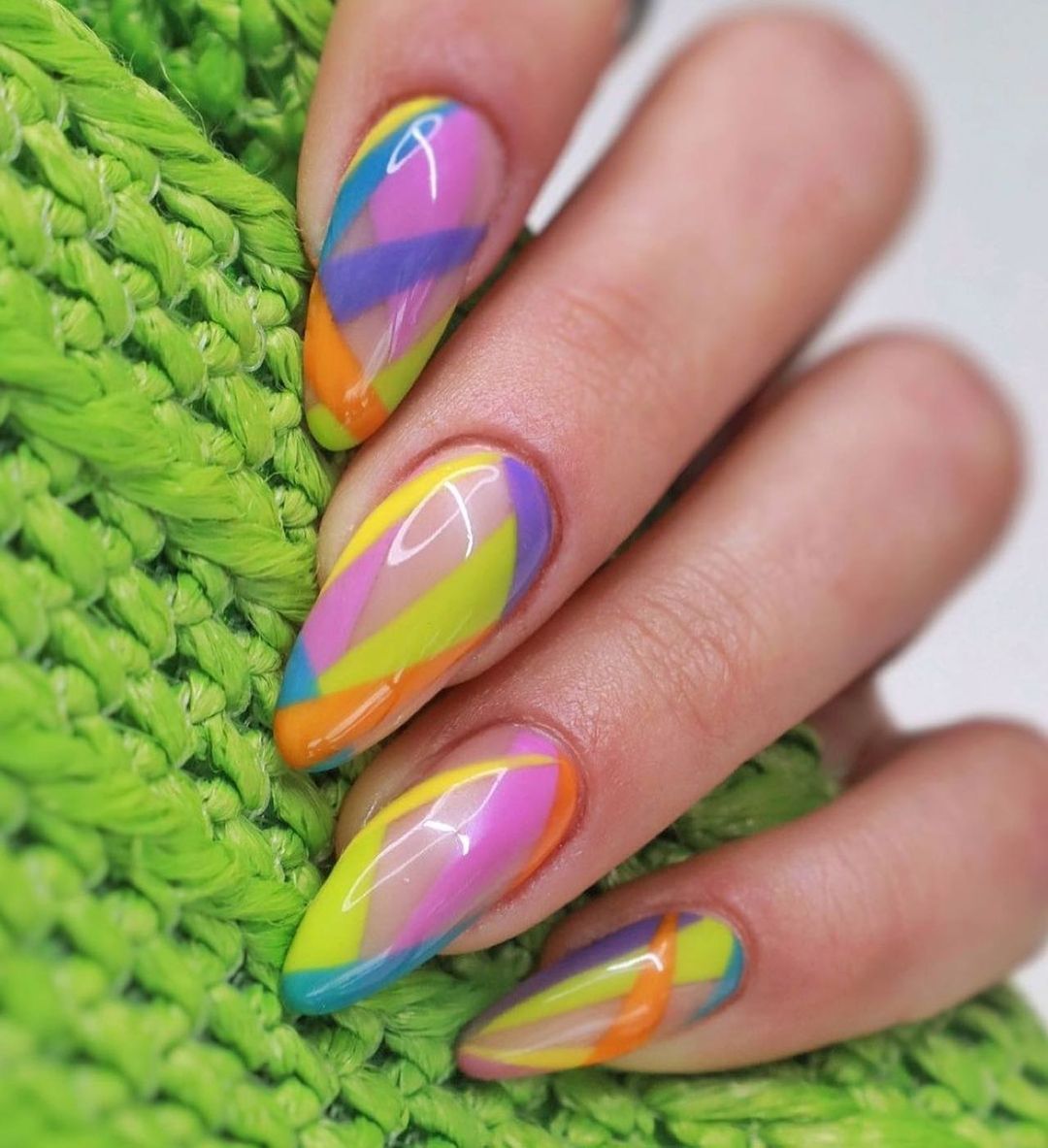 Geometric nail art that uses an array of colours is another holi nail art design I'm saving for the celebrations.
Rainbow Flower Nails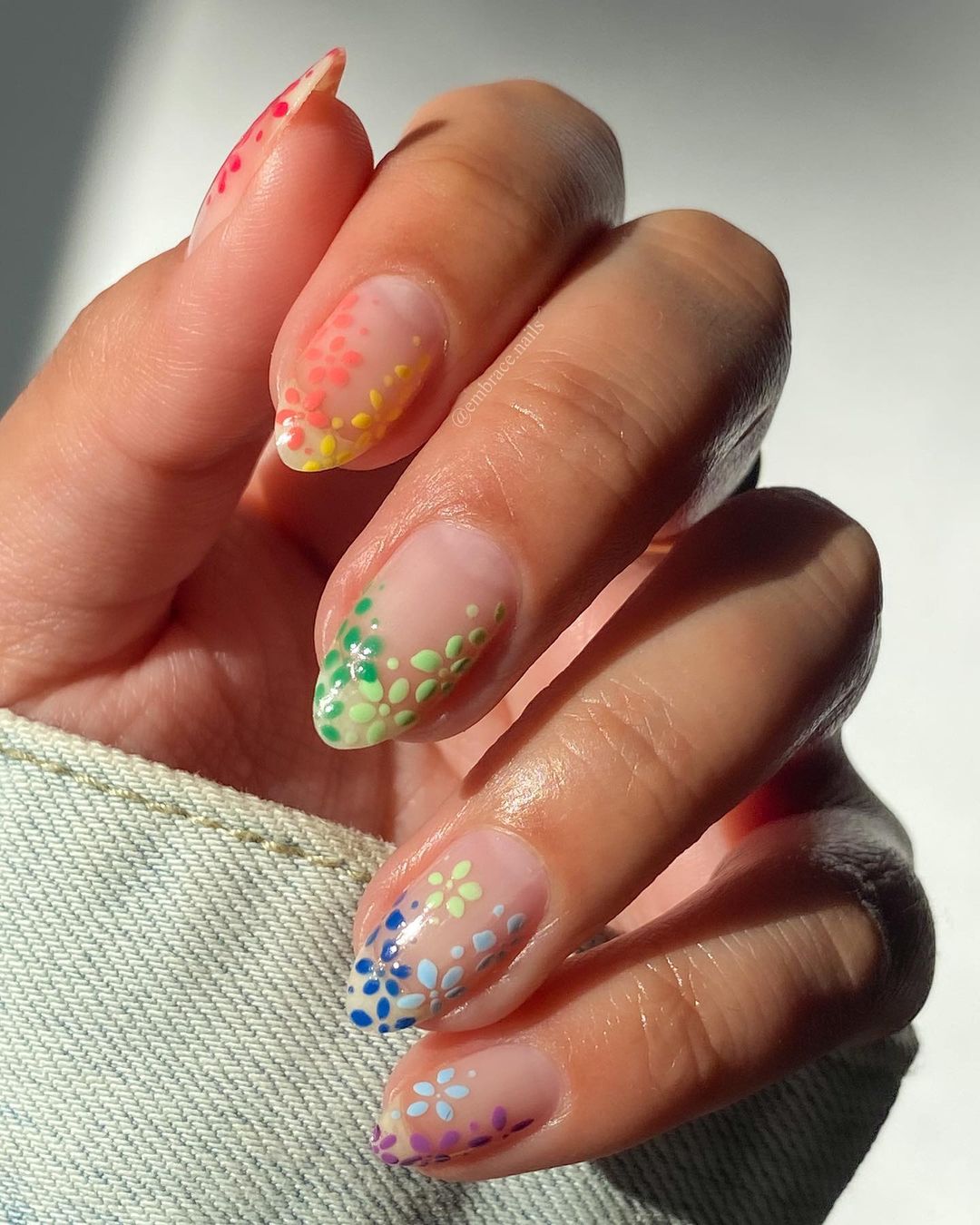 This is a minimalistic manicure design featuring dot work flower designs in multiple colours looks so pretty and is perfect to take into Spring as well!
Funky French Tips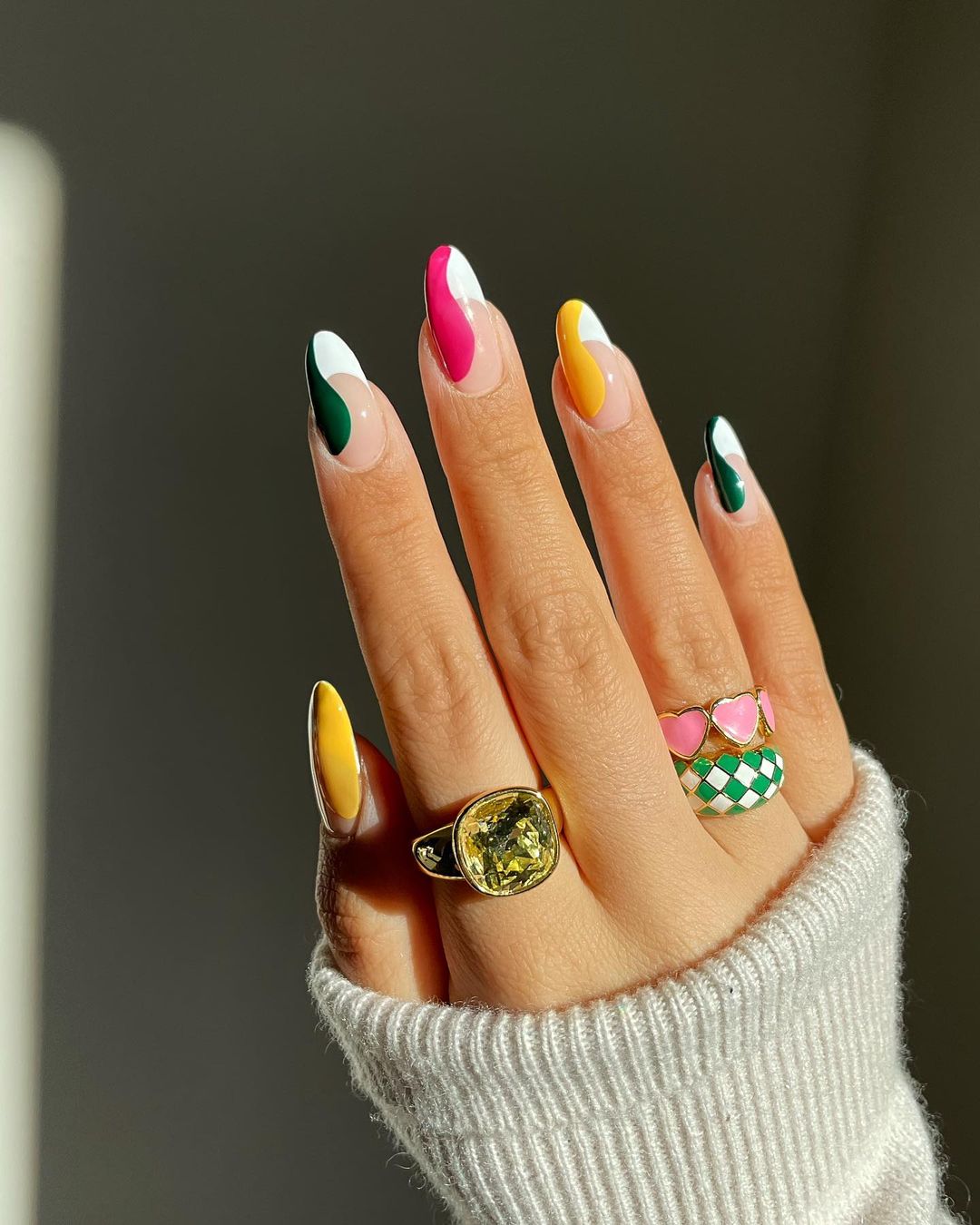 This chic nail art design that has the minimalism of a classic French manicure paired with colourful spots of nail polish is perfect for Holi.
Flower Power Nails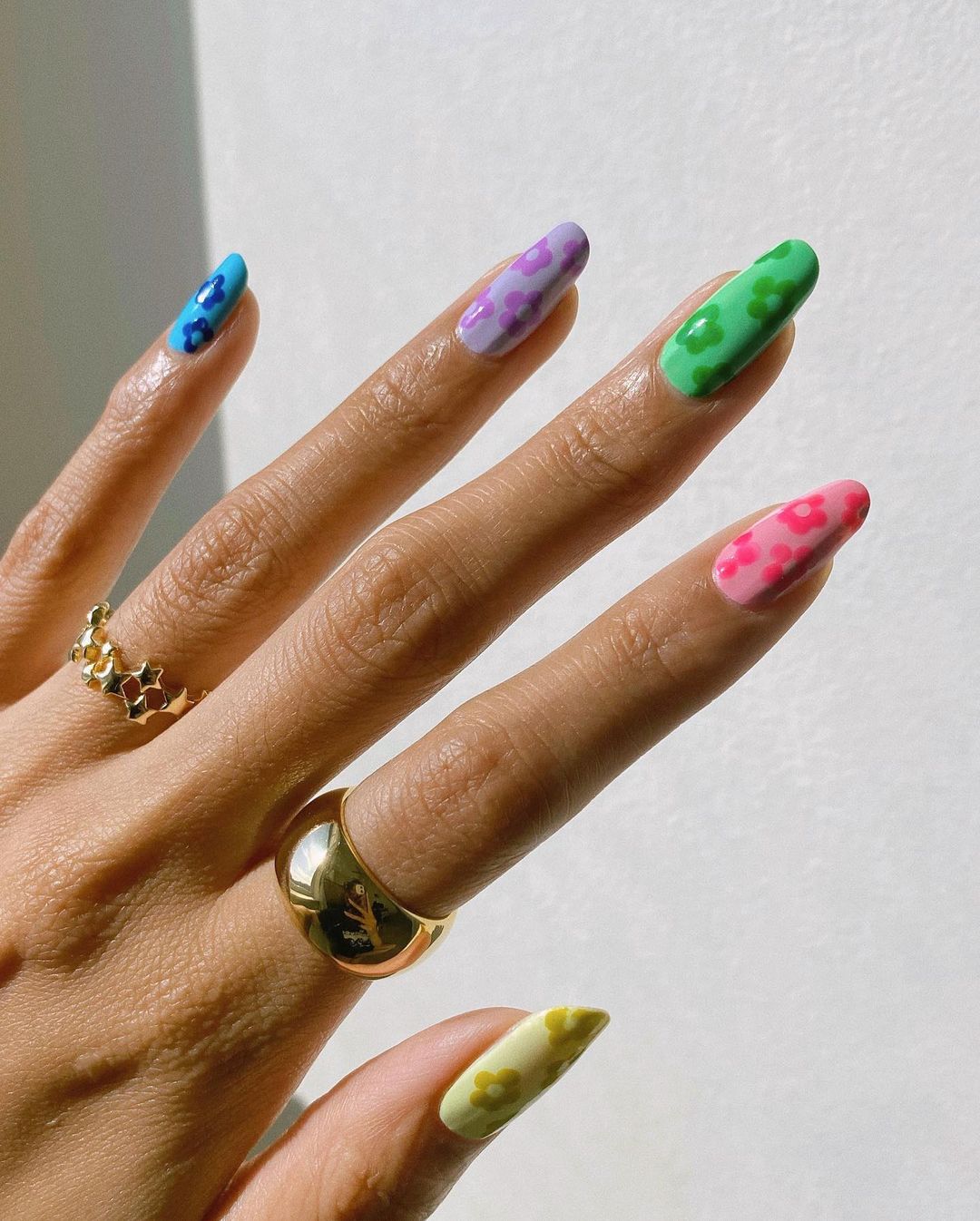 This vibrant and retro floral monochrome nail art design is perfect for Holi and Spring again!
Blue Watercolour Nails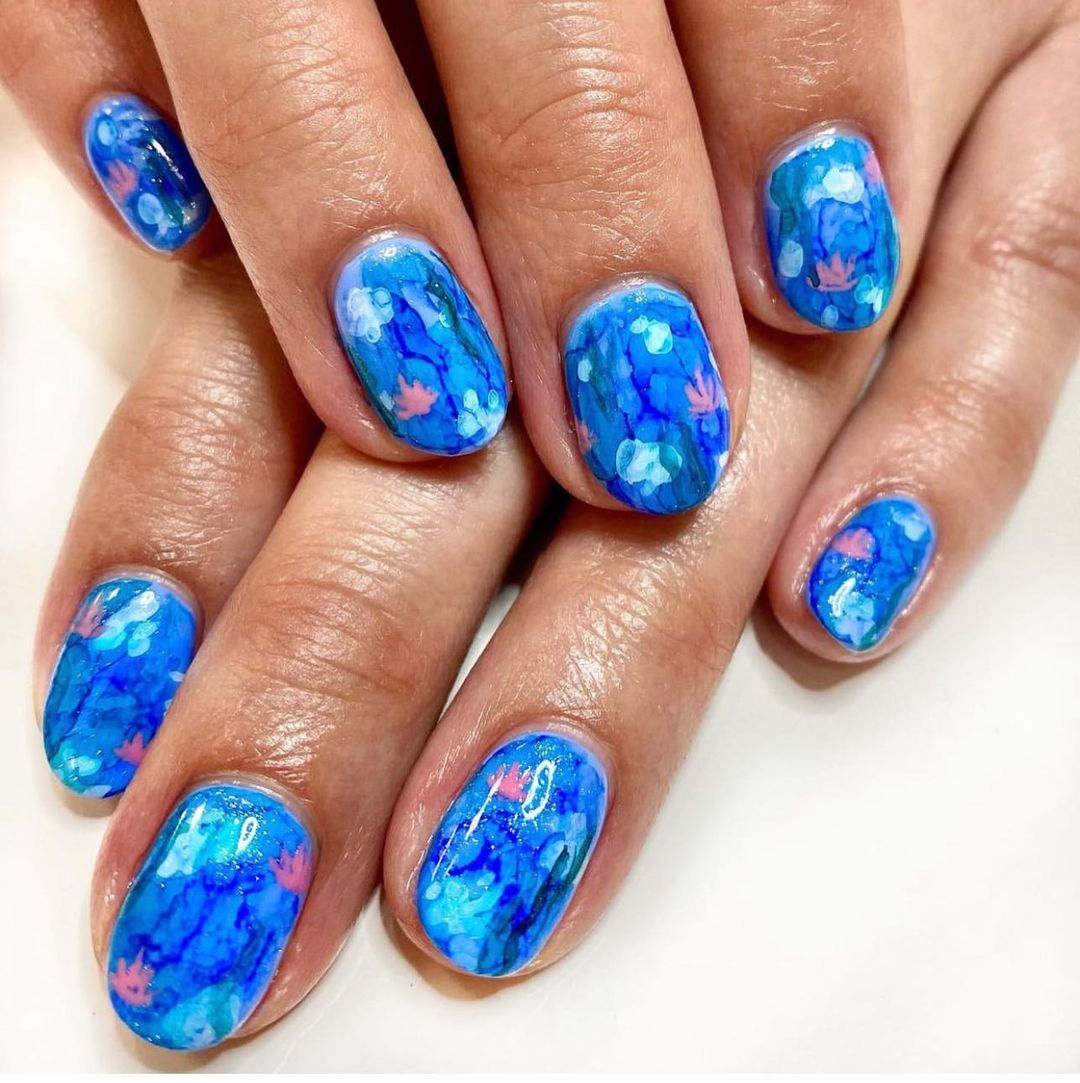 This is an electrifying water colour nail art design that will stand out amongst the Holi colour play. It looks good even with short nails which is perfect for me.
Neon Lemon Tips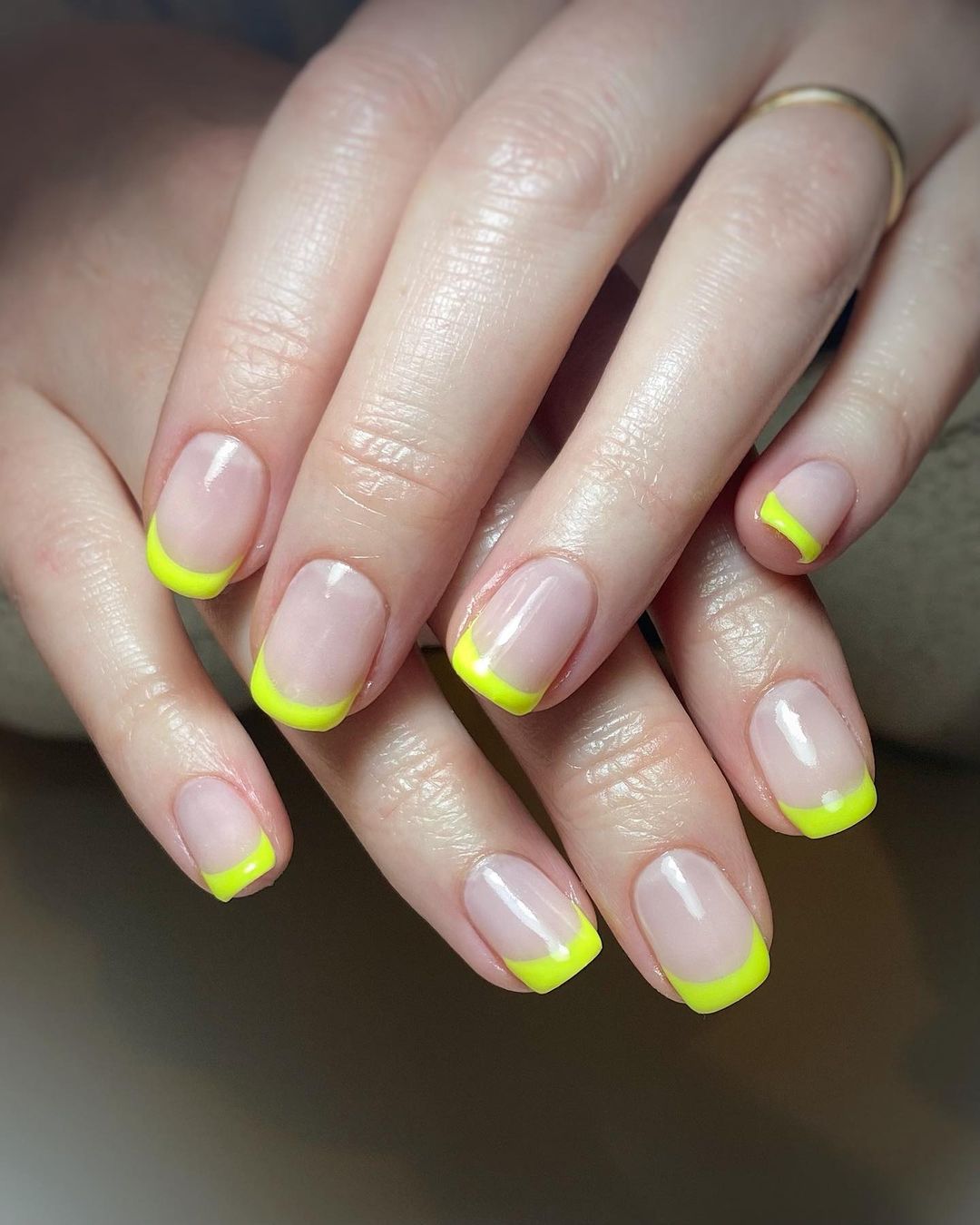 This french manicure in neon yellow is vibrant and sophisticated enough even to wear to work post Holi celebrations.
'70s Chic Nails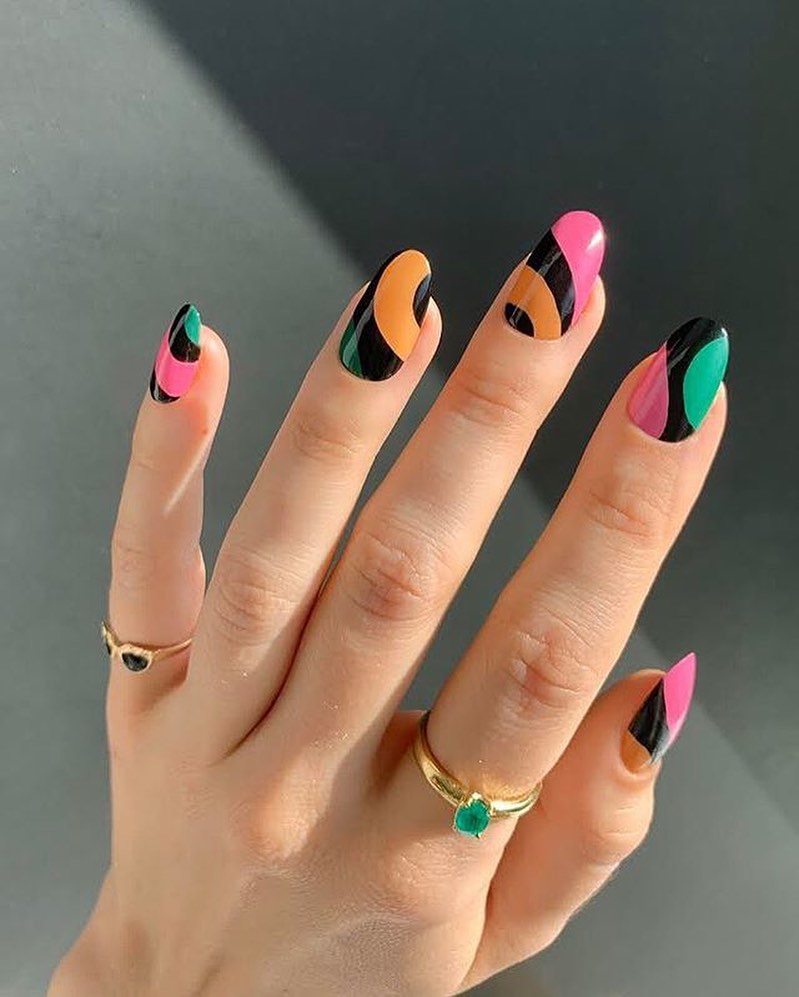 This swirly nail art design has a striking colour contrast which I just love. That black polish really makes the brighter colours pop!
Multi Coloured Neon Manicure
If I can't decide what nail polish colours to go with I can just try all of them and wing it. It makes for a great Holi nail art idea too!
Two-Toned Manicure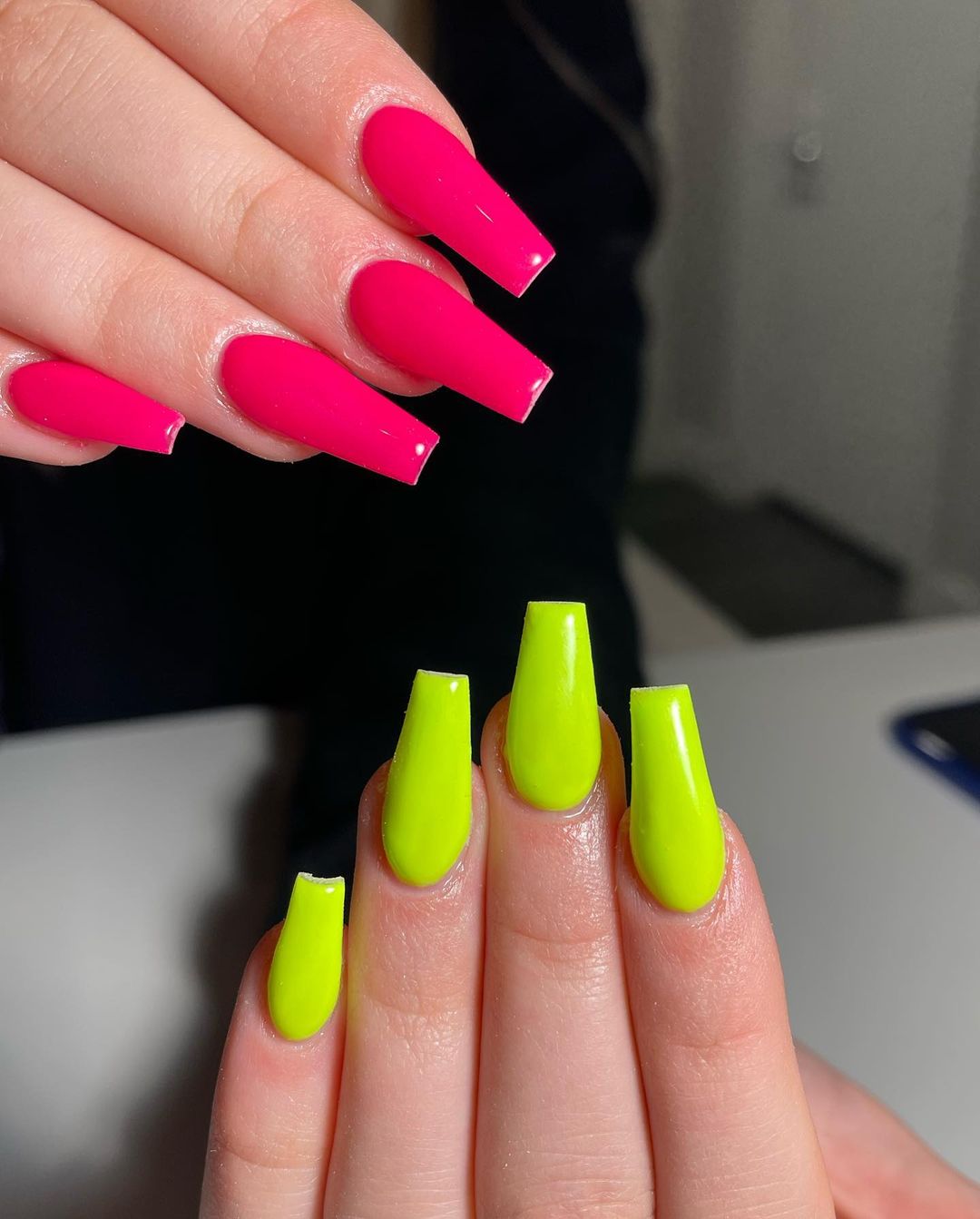 Two different nail polish colours on each hand is an easy way to style my digits for Holi. It is simply playful.
Most of the above nail art designs can be done at home. To DIY them, these products are perfect:
I love the POPxo Makeup Collection – Queenin' Mini Nail Kit because it has a set of red nail polishes to play with.
The MyGlamm LIT Nail Enamel-Fomo is a neon green polish that will look super vibrant for holi and I'll be using it for my neon French tips.
The MyGlamm Manish Malhotra Beauty Gel Finish Nail Lacquer – Iridescent Indigo is a pretty blue with iridescent shimmer.
In the midst of exploring the best holi game ideas or making gujiyas, don't miss out on pampering your nails too. And if these holi nail art designs speak to you, try them for holi this year. Oh, and don't forget to find ways on how to get rid of holi stains from your skin and hair. You can thank us later!
Also Read:
Looking for a pretty rangoli design for Holi? Check out these cool designs rangoli design ideas.
Want to give your loved ones something special this holi? Here are some holistic beauty gift hampers that you can consider gifting them.
A guide to celebrating the festival of Holi with a riot of colour and other fun traditional activities.