This Google Employee Got Fired After Receiving 'Star Performer Of The Month'
Picture this: You get the 'star performer of the month' award and then your company fires you the next day! Sounds bizarre, right? I can't imagine being in this situation even for a zeptosecond! But the same happened with Harsh Vijayvargia, a former Google employee.

He was recently rewarded with the 'Star Performer Of The Month' badge. Harsh was working as a Digital Media Associate with Google for the past nine months. In a LinkedIn post, he revealed that he was given half the actual salary for the past couple of months. The 31-year-old shared how badly the layoff has affected him. Here's what he wrote: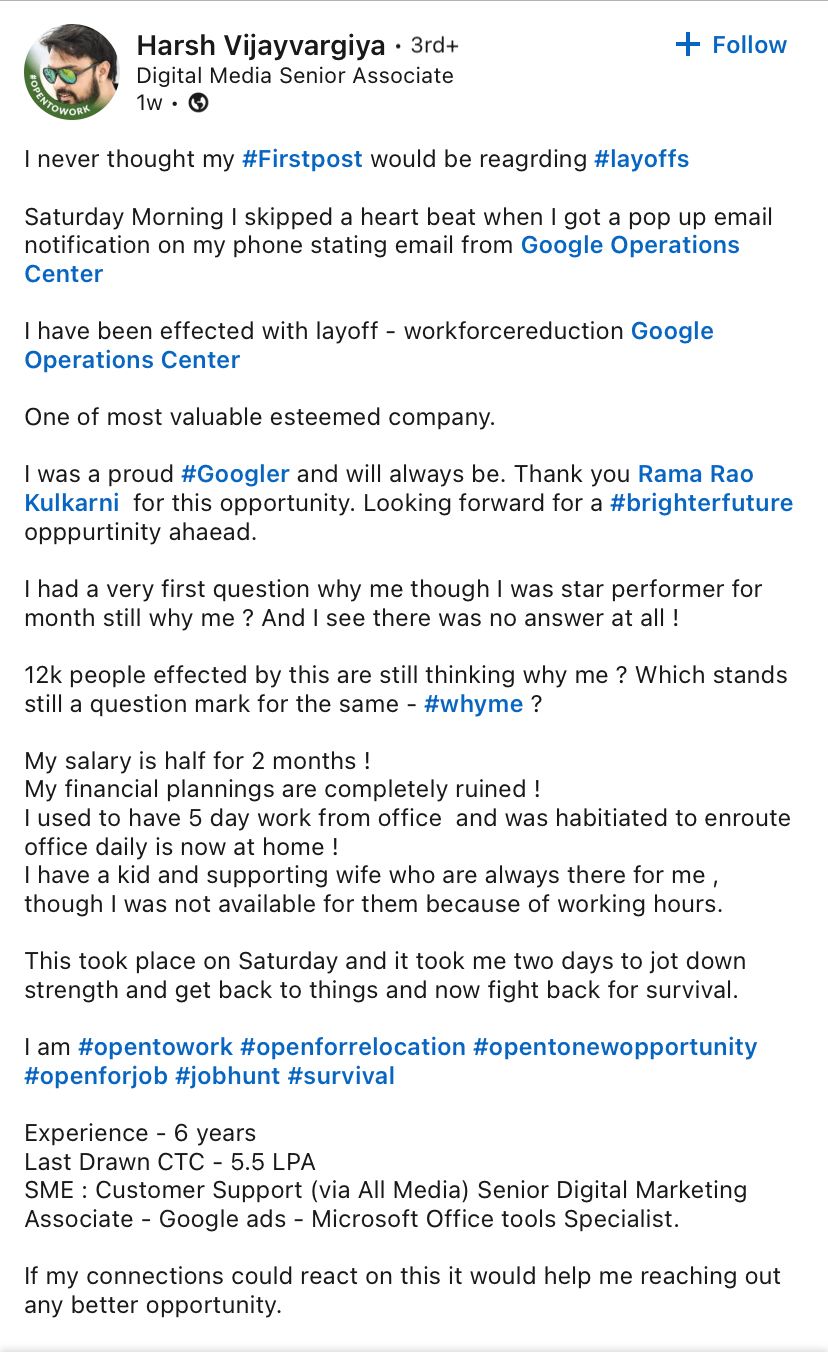 The saddest part? He wasn't given any explanation for the termination by the company. Who in their wildest dreams would imagine being laid off after receiving a freakin' 'best employee' award?
After Harsh shared his experience, it instantly garnered the limelight and a lot of people supported him sharing their own lay-off experiences. Some even referred him to hiring managers.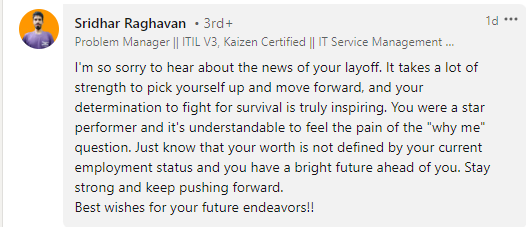 A few days ago, Aakriti Walia, a Google Cloud programme manager's post also went viral. She had celebrated her five-year Googleversary with the company and was also laid off later. She described how the "access denied" message on her computer had rendered her numb.
Well, hoping that the situation gets better soon!
Feature Image: LinkedIn
© 2022 THE GOOD GLAMM GROUP