Create Your Own #ImperfectlyPerfectRules! 7 'Golden' Fashion Rules A Ginger Girl Couldn't Care Less About
Hey ladies, it's time to stop scrolling incessantly through your social media feed and say goodbye to self-proclaimed style experts. Their never-ending OOTD tutorials, makeup hacks and do's and don't's of the fashion world can get so exhausting. Honestly, we need a break from it—permanently. We need to end our fashion rule subscription and embrace the Ginger life. What's that, you ask? It's a world presented by Ginger by Lifestyle, where the standard protocols of style do not exist. Yes—you read that right!
A Ginger Girl is someone whose style is not restricted to the latest trends. She doesn't care about what's 'in and lit' and does only what she pleases. Her style is unconventional, she's not afraid to take risks and experiment, and always follows her own #ImperfectlyPerfectRules.
Sounds exciting, right? Well, it's always fun to be a free-spirited Ginger Girl and you can be one by following one simple step—not give a damn about these golden fashion rules: 
Take Off One Accessory Before Leaving The House 'Coz Too Much Is Too Bad
Fashion experts often say that less is more. Well, that's too bad because ladies, more is more. You can be as extra as you want, whenever and wherever you want. Be it a date night or get-together, pile on the bling and bring on the jazz because 'more' is fabulous.
Every Dress Is Meant For A Body Type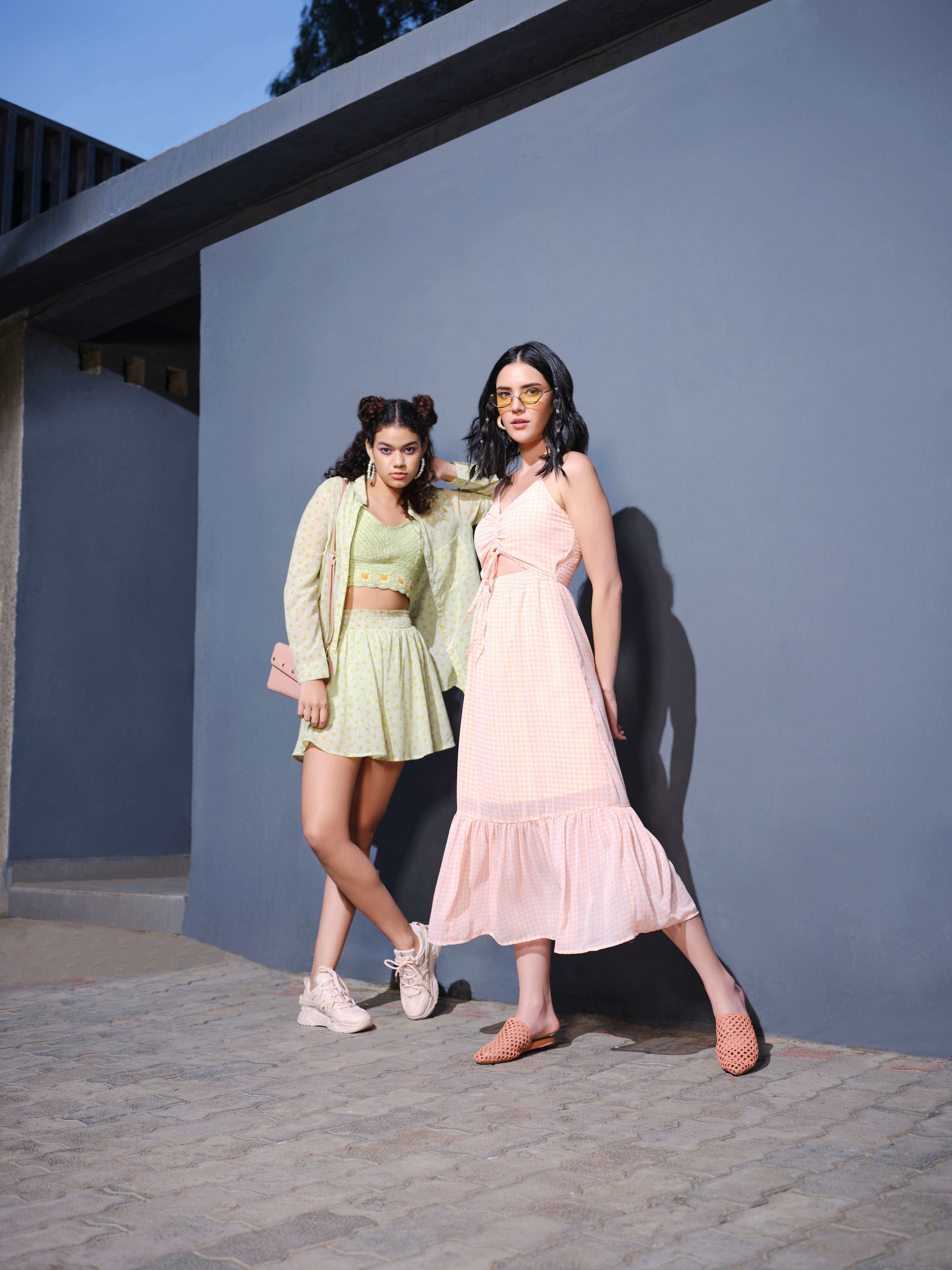 Petite girls shouldn't wear skinny jeans and curvy women should avoid loose tees—how many times have you felt restricted by these fashion 'rules'? When it comes to suitable outfits for specific body types, we have heard it all. But hey, what the hell? Forget apple, pear and hourglass shapes, because there's just one body type and it's called 'perfect' and it's not defined by a shape or size. Do you know what suits the perfect body type? Confidence. Wear whatever you want and carry it with confidence and grace. Nothing looks more appealing than that!
When At Parties, You Can Either Look Classy Or Be Comfy
Ask any fashion expert and they will tell you to forget about comfort if you wish to look stylish. From uncomfortable heels to painfully tight dresses, we have been told to deal with them all as style comes first. But, here's a little secret—you can flush these age-old rules because they don't stand a chance with Ginger Girls. Be it at parties or meetings, they can opt for sassy OOTDs and still look highly stylish. After all, it's always the attitude that matters.
Pastels & Colour Blocking Are Game-Changers
Tired of hearing that you should not mix prints with prints, black with navy and denim with denim? Aghh, same! The fashion world has specific shade cards and influencers on social media love to tell us what goes well with what. But, here's a mantra that every Ginger Girl follows—when it comes to colours, prints and texture, go crazy and experiment as much as you wish. How can vibrant hues and quirky prints ever go wrong in any way? 
Flowy & Chic OOTDs Are Your Go-To Beach-Wear 
Beautiful sunsets, uncontrollable waves, slippery sands and Ginger Girls have one thing in common—they all are free-spirited and listen to no one. So no matter how many influencers tell you that flowy, breezy and chic outfits are the right beach OOTDs, you do you. Keep it sexy or stay casual, make your own style statements.
You Gotta Own At Least One Pair Of XYZ
Every woman should own at least one pair of trenchcoat, a white shirt, and comfy heels, right? Wrong. These rules are frankly quite outdated and impractical. If heels are not your thing, wear flats. Buy your outfits as per your need, like and occasion.
Shorts Are For Only Summer & Heavy Makeup Is Only For The Night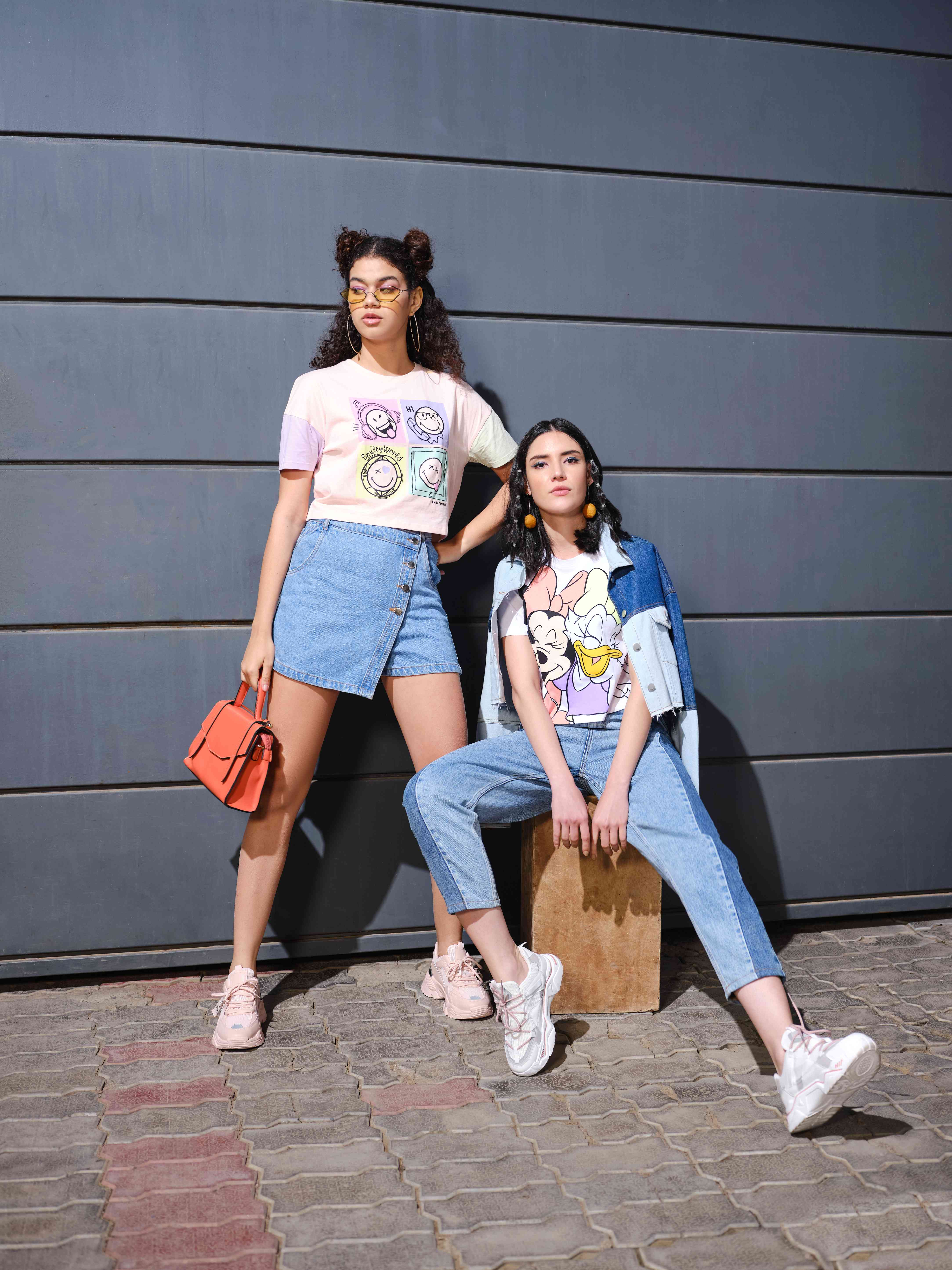 Restricting outfits and looks as per season, weather, day and night time is so boring. Wear shorts with opaque tights in winter and opt for smokey eye makeup at brunch. Do it all and break the fashion rules because who is setting them anyway?
Ginger by Lifestyle helps you make your own #ImperfectlyPerfectRules and run the fashion world on your own terms. Visit Ginger by Lifestyle and create your own style statements now.
*This is a sponsored article for Ginger By Lifestyle
© 2023 THE GOOD GLAMM GROUP