Get, Set & Shop! Revamp Your Wardrobe From Flipkart's EOSS With These Trendy Picks
It doesn't take big bucks to look like a true blue fashionista and for most millennials and zoomers—it is all about finding the right pick for their unique aesthetic. Contrary to popular belief, it is actually pretty easy to revamp your wardrobe, and lucky for us India's homegrown e-commerce marketplace Flipkart has announced its end of season sale (EOSS).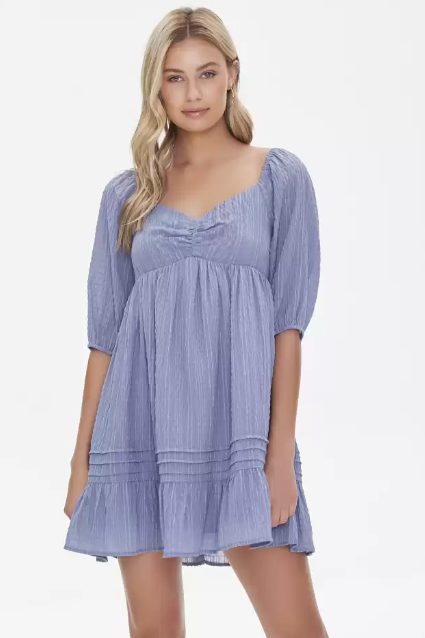 So, if you were looking for a sign to splurge a little this summer, this is it! With almost 200,000 sellers and more than 10,000 brands, we can bet that you are going to be spoilt for choice during Flipkart's EOSS.
Now, we know it can be overwhelming to find the right pieces to make your wardrobe the talk of the town. But fret not as we have already picked a few options for you! 
A Cool Graphic T-Shirt
Styles may come, styles may go, but nothing will ever replace the appeal of a basic graphic t-shirt. Nothing in your wardrobe can be as versatile as this trendy graphic T-shirt and there is so much you can do with it. Pair it with denim or hot pants or skirts or whatever floats your boat. All thanks to Flipkart's end of season sale this pick is super affordable too.
Super Cute Crop Top
Move over puffy blouses and make room for this trending crop top in your closet. NGL, it is a fashion essential for every woman out there and there's no reason you shouldn't invest in this crop top this summer season. Trust us, you'll have a hard time resisting this one!
Little Black Dress FTW
A little black dress is a must-have in every woman's closet and that's the holy truth. Be it a party night or a special first date, we all often fall back on our little black dresses! We have picked just the right LBD for you. The best part is you can style it in so many ways and never get bored. 
A Bright Summery T-Shirt
Summer is all about bright colours, so why should your basic t-shirt and jeans outfit be bland? Add this mustard yellow printed tee from Levi's to your cart! The best part? You can find it for a great price at Flipkart's end of season sale. Don't worry about burning a hole in your pocket as this option is hella affordable!
Can't Get Enough Of Accessories
Fashion accessories are an inseparable part of clothing and are all about your personal style, taste and preferences. These tendy accessories all you need to add to your wardrobe ASAP. From shopping with your girlfriends to a casual night dinner, these affordable fashion accessories will make the look stand out. It will make the fashionista in you so giddy!
There is so much to look forward to with Flipkart's End Of Season Sale! The E-commerce giant has introduced Fashion TV, a 24X7 live commerce feature that will enable sellers and brands and influencers to interact with customers in real-time. What else can a fashionista wish for!
So, what are you waiting for? Get, set and shop with Flipkart's end of season sale.
*This is a sponsored article for Flipkart.
© 2023 THE GOOD GLAMM GROUP