Everything You Need To Know About Rage-Applying, The Latest Workplace Trend
A few weeks ago, a Canadian TikTok user "Redweez" shared a video where she revealed her process of applying to multiple jobs. She spoke about how she landed her dream role after "rage-applying" for 15 jobs while being "mad at her employer." The Tiktoker mentioned that she ended up getting a raise of $25,000 and is now working at a company with a "great work environment." The video was seen by more than 2 million people and was shared around 20,300 times. Gen Z got instantly attracted to 'rage-applying'. But is it worth the hype? Here's everything we found out about this corporate buzzword. Read on

What Is Rage-Applying?
As the name suggests, rage-applying refers to applying for different job opportunities when you are unhappy in your current role or dissatisfied with the company you work for. This job hunt is driven by the urge to take revenge, where you want to show your boss that you can do much better. So you apply for multiple jobs at once, in a hope that you will find a better one.
Who Is Following This Trend?
Going by social media chatter, Gen Z is considering rage-applying as they increasingly searching for new opportunities. They are new to the job scene, hate their rigid bosses, and are looking for that big career jump. So they are falling for the trend. Take a look at what they are discussing on the internet: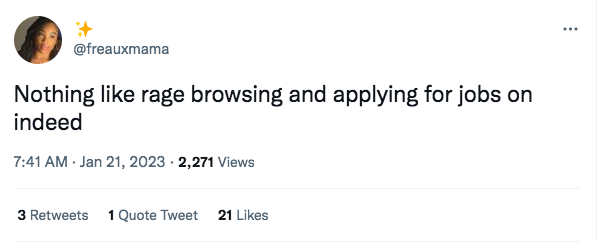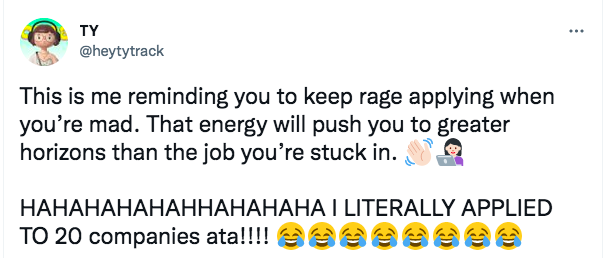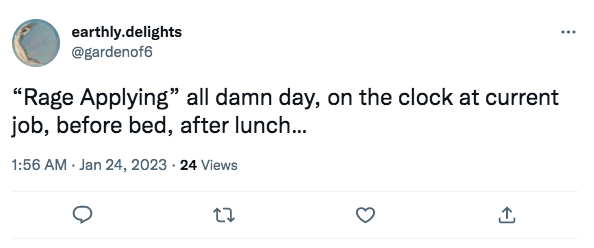 Rage applying to jobs is real and valid. TikTok from @_chelseastokes.#jobseekers #jobsearching #jobhunting #newjob pic.twitter.com/dFywyFICwc

— eNamix Inc. (@eNamix) March 23, 2022
What's The Motivation Behind Rage-Applying?
On Twitter, Gen Z cites several factors such as low-paying jobs, brutal deadlines, and a lack of work-life balance that is driving them to try this trend. Other reasons include toxic work culture and burnout.
3 top reason people are #rageapplying

Career Advancement
Salary
Toxic boss/environment

An exit interview is not a fix it is a failed attempt to retain dissatisfied employees. @teachndo #career https://t.co/Fk0xYMnmbh

— Sweta Regmi, CCS, CRS (@swetaregmi) January 23, 2023
Is Rage-Applying A Good Thing?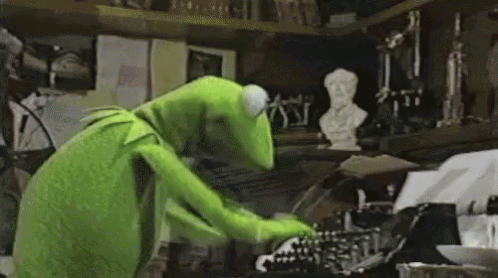 I do have my doubts about this trend. Rage-applying has pitfalls that most might notice after it's too late. For one, a better paying offer isn't always equivalent to job satisfaction. It is always a good idea to weigh your options before applying, select companies that work for you the best, and then go ahead with the process. Don't the majority of us make impulsive choices when we are angry? I do fail to properly evaluate my needs. Besides this, once you get an attractive offer, rage-applying might become a habit. You may get accustomed to switching from one role to another, every time a minor inconvenience occurs. Now, that sure will look bad on your resume and personal growth. Sometimes, it's important to address the real question of why you are unhappy with your job.
Questions You Should Ask Yourself Before Rage-Applying
Learning from my past mistakes, here are some questions I have asked myself when I felt tempted to go on a 'rage-applying' spree. Hope this helps you too
1. What Is It That I Am Feeling?
Am I just momentarily annoyed or does this job really not meet my expectations? Am I feeling undervalued at work or is it just an act of revenge and rebellion? These are some questions that will help you make an informed choice.
2. Is Rage-Applying The Right Way Out?
Will applying for multiple jobs in a fit of rage solve all my problems? Driven by frustration, I can apply to jobs that really don't meet my career goals.
3. Am I The Problem?
Sometimes it's easier to put the blame on others than take accountability. Take time to contemplate your own actions. It's possible that you may have messed up and that's why you are feeling frustrated. Or perhaps you need to upgrade and learn a particular skill so that you don't keep coming back to the same sticky situation.
Well, I have my reservations about rage-applying. So if you're ever tempted to jump the gun, please take time to pause and ask yourself these questions. Coz' anything done in a fit of rage will hardly work in your best interest.
Featured Image: Instagram