Dolce & Gabbana Is Selling A Monkey Cap For 32K & Netizens Are Losing It!
Remember those childhood winter days when your mom used to force you to put on a monkey cap? At the time, it may have felt like torture, but now those same caps have made their way onto the shelves of luxury fashion brands with an upscale name like "ski mask cap" and at a hefty price! The Italian luxury label, Dolce & Gabbana, has been selling a basic (and rather hideous) monkey cap for ₹31,990. Yes, we're just as flabbergasted as you are. Oh, and this is the sale price! Making the original price a whopping ₹40,000! Also, if you cannot afford it, you can always buy it on EMI starting at ₹1778/month. Simple!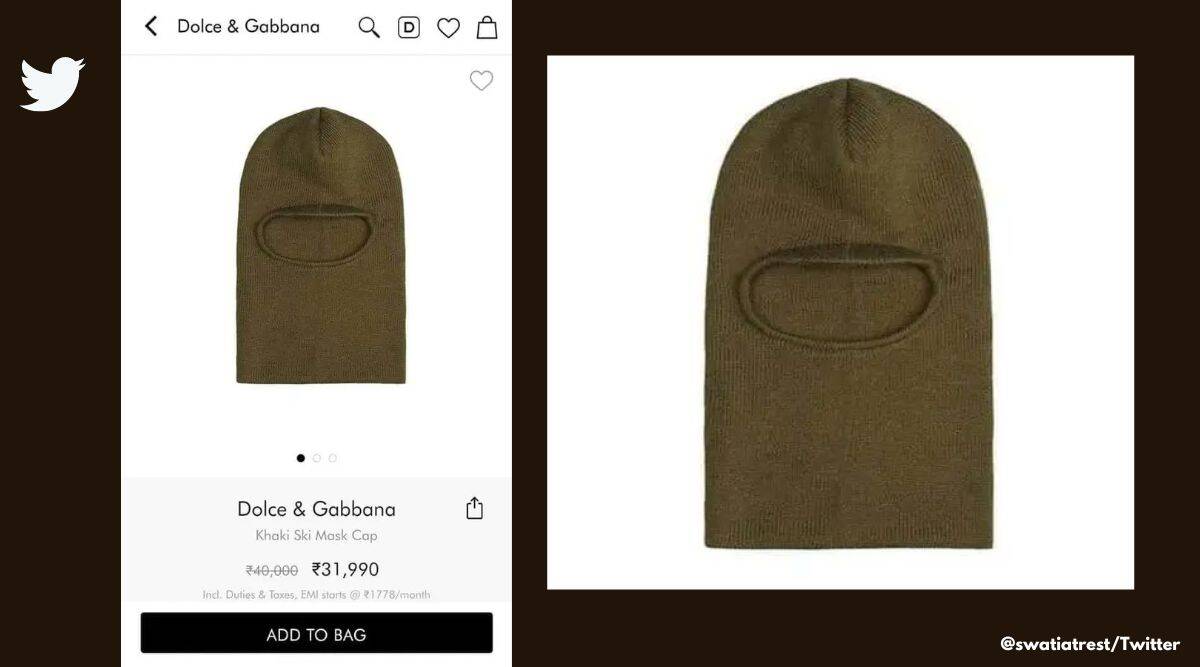 So well, we have a business idea for you. Scour through your loft and pull out your grandfather's monkey cap. Then call it a "vintage ski mask" and put a huge price tag! We don't know about the investors from Shark Tank, but Dolce & Gabbana or another luxury brand might just give you your big break. And just FYI, this cap is currently sold out on the website. What has this world come to?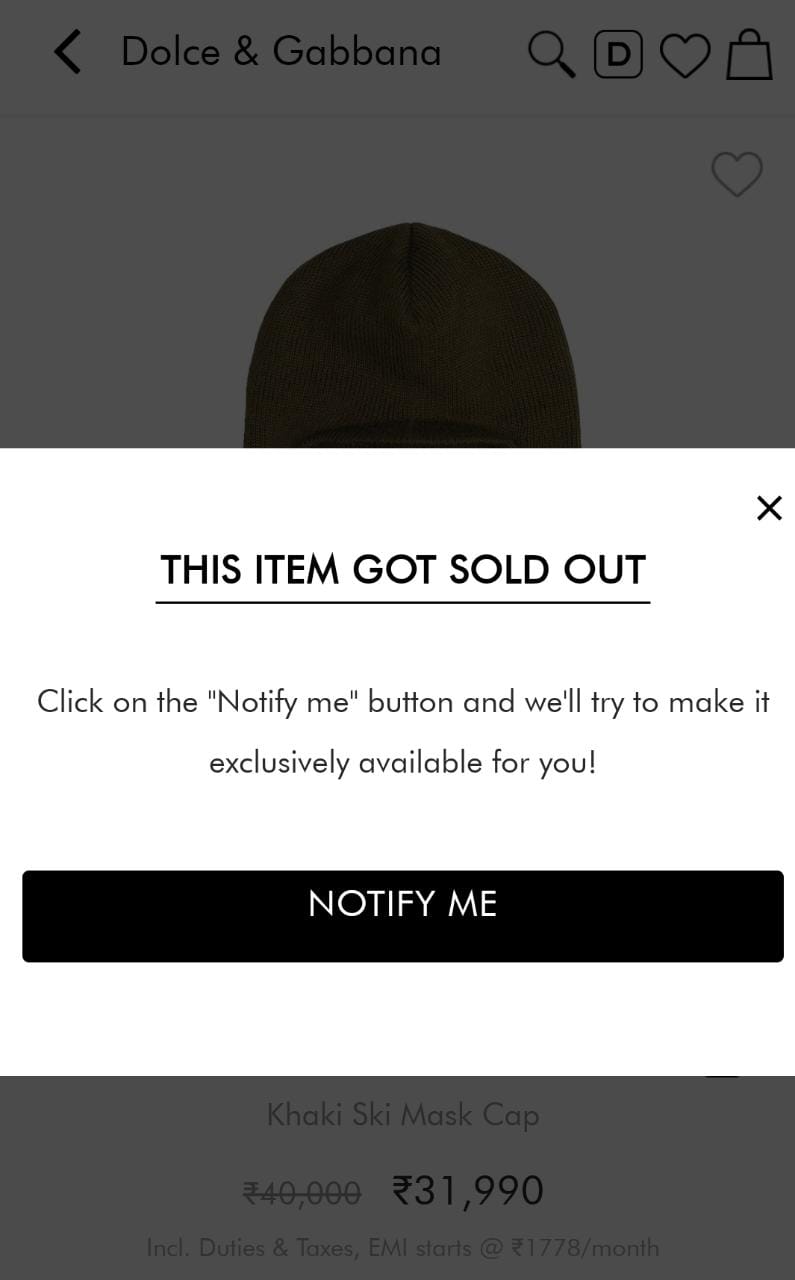 Memes, jokes, and reactions to this amusing daylight robbery are circulating on social media after a Twitter user, Swati Moitra, found this stunning fashion accessory on the luxury goods selling website Darveys and shared it on Twitter. Moitra, a Bengali, described her feelings as "horrified and vindicated." Horrified? Of course. Vindicated? The humble monkey cap, which has long been mocked, appears to be getting its due. This tweet sparked a hilarious thread, which literally made our day! Let's take a look at some of the best ones we've seen so far.
As a Bengali, I am horrified and vindicated. pic.twitter.com/fu8Wn5ToPa

— Swati Moitra (@swatiatrest) January 17, 2023
The Monkey Cap World Record!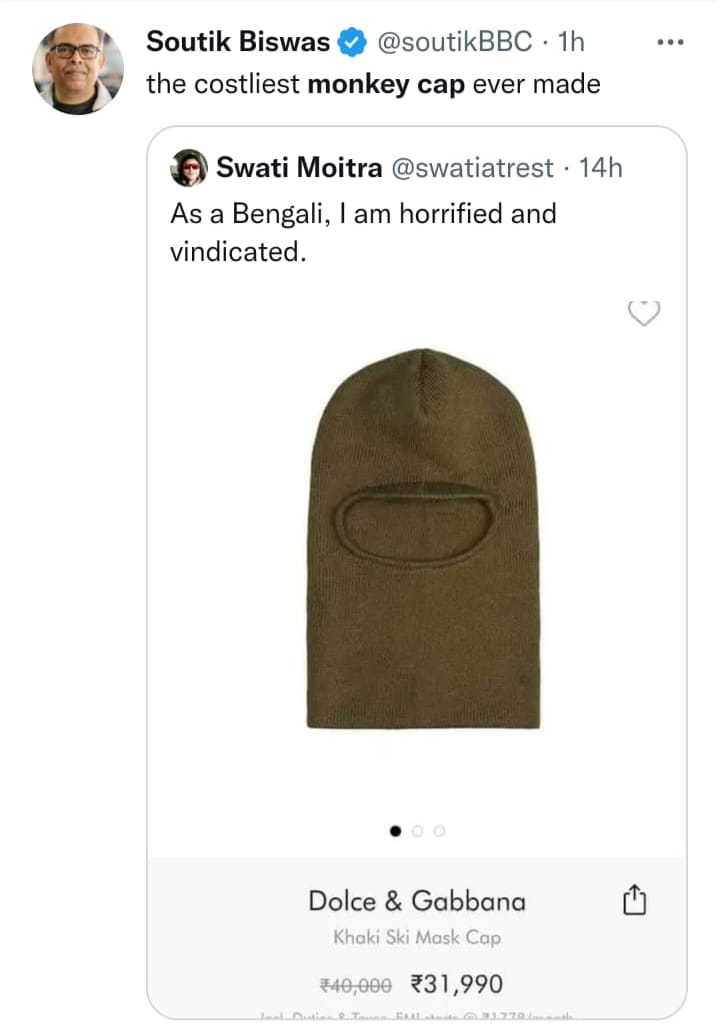 It's #MonkeyTupi!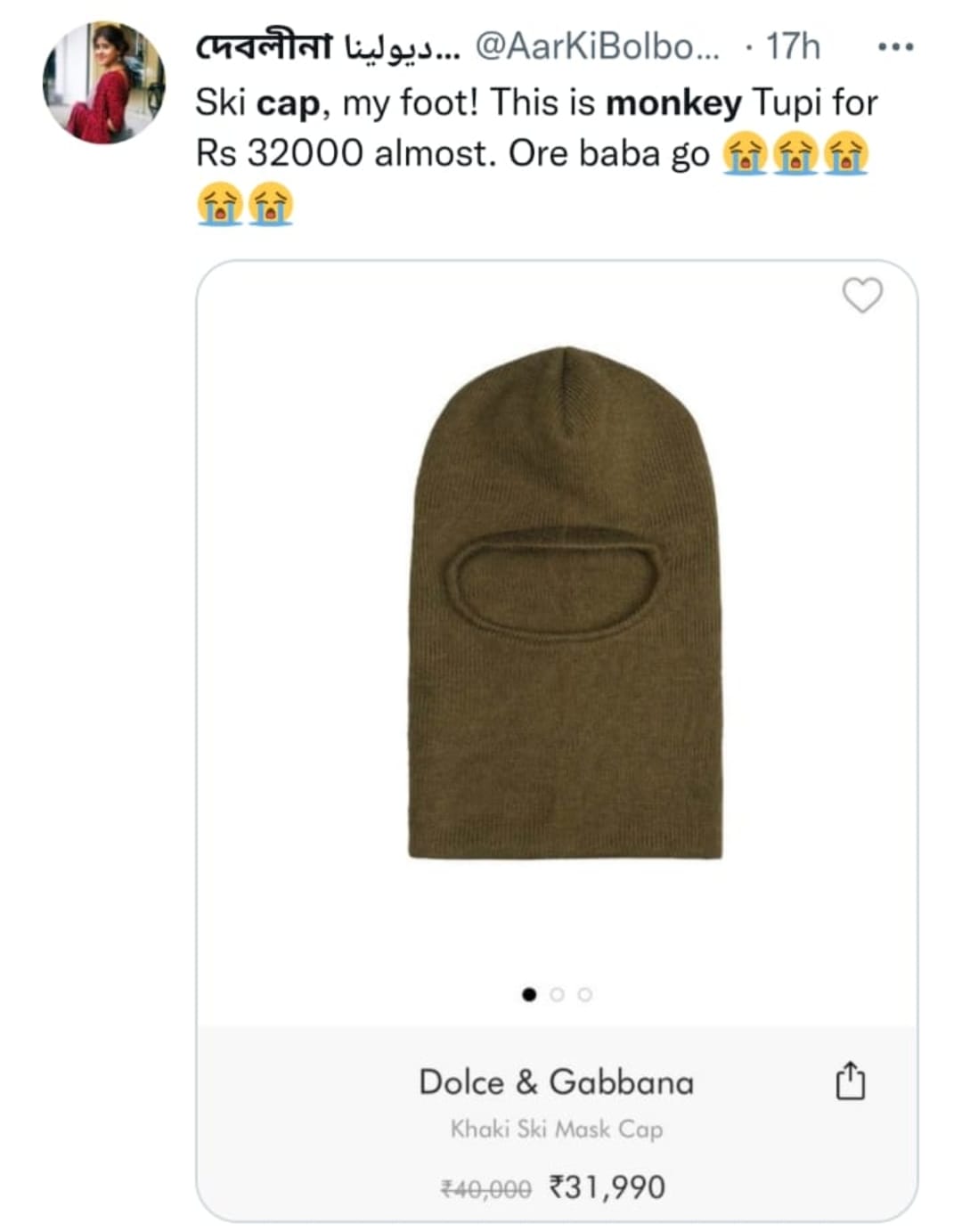 Monkey With A Silent K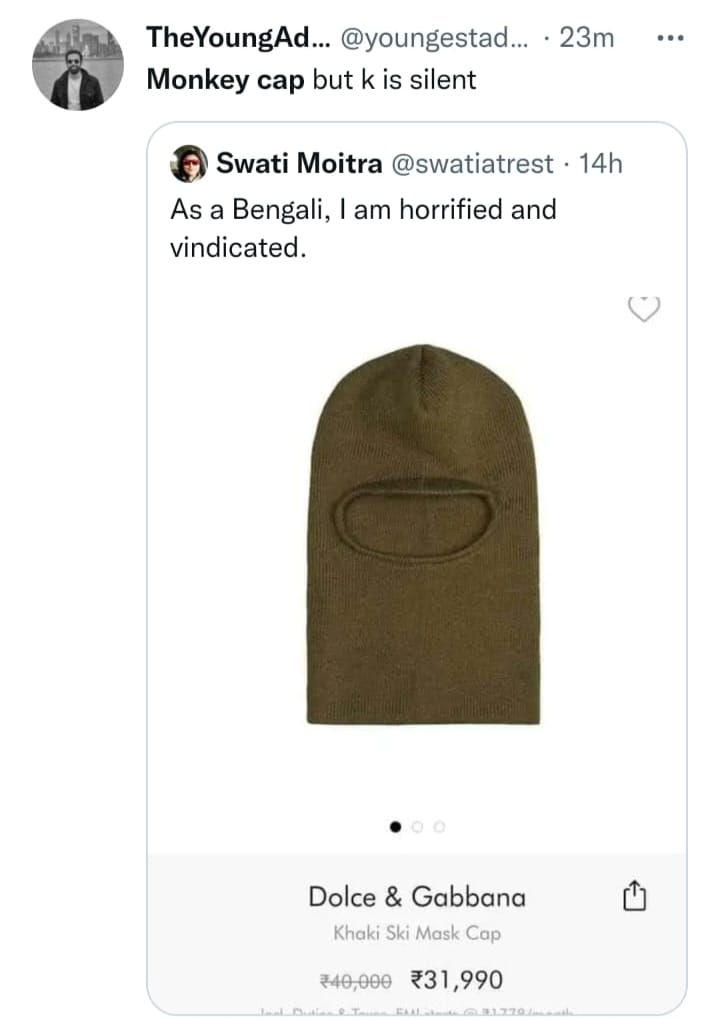 It's Not Olive Green, It's Norshhi 
Hrithik Roshan From Dhoom, Are You Listening?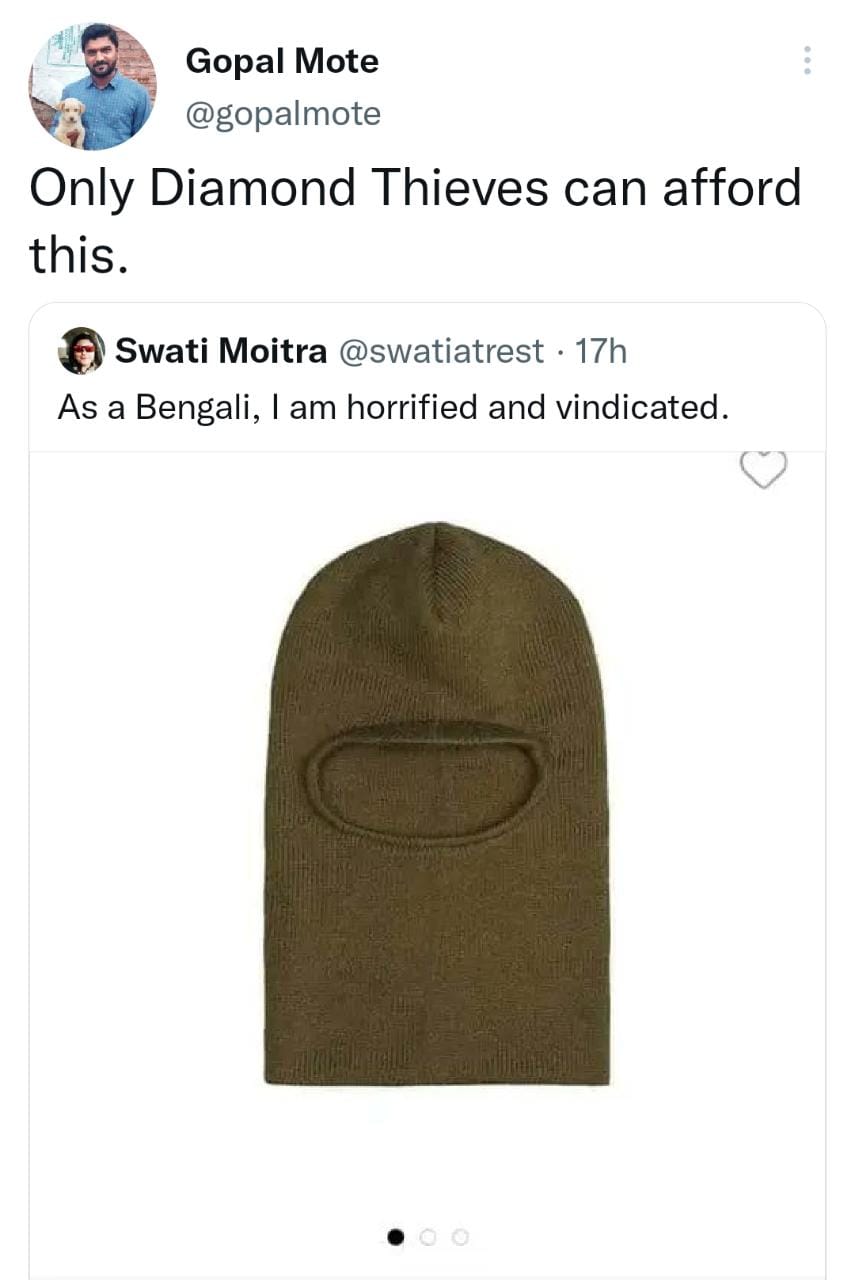 This Bengali Has Clearly Got A Lot To Rant About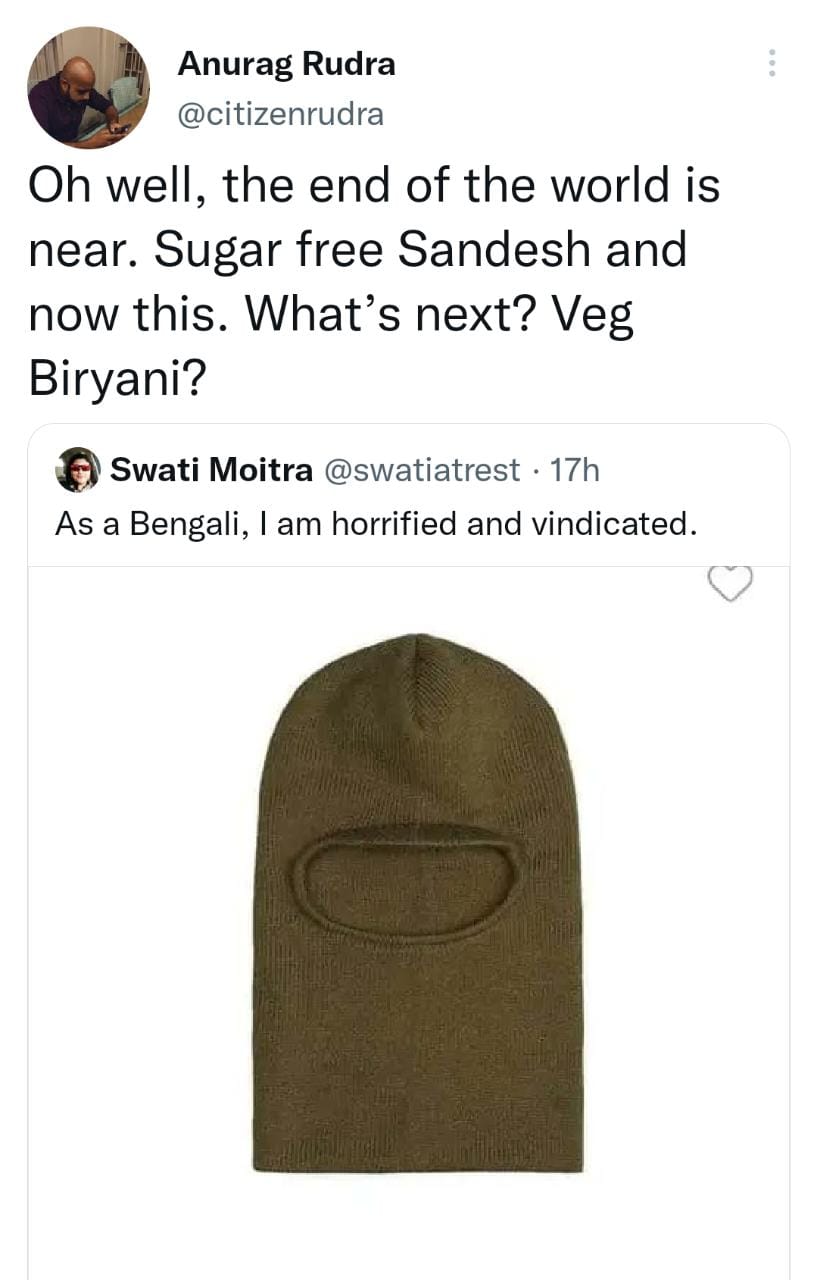 32k To Recall Childhood Trauma? No, Thank You!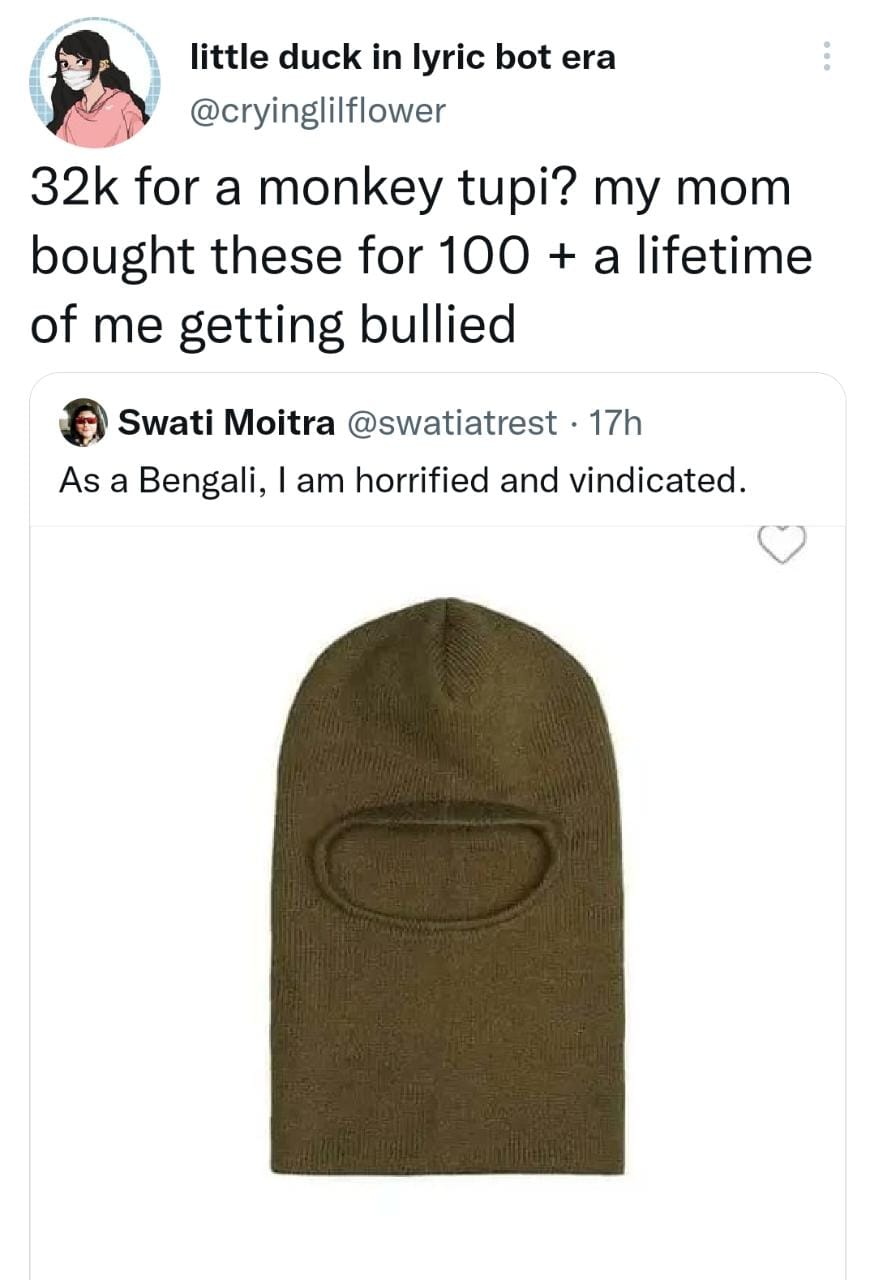 32k & I Cannot Even Eat?!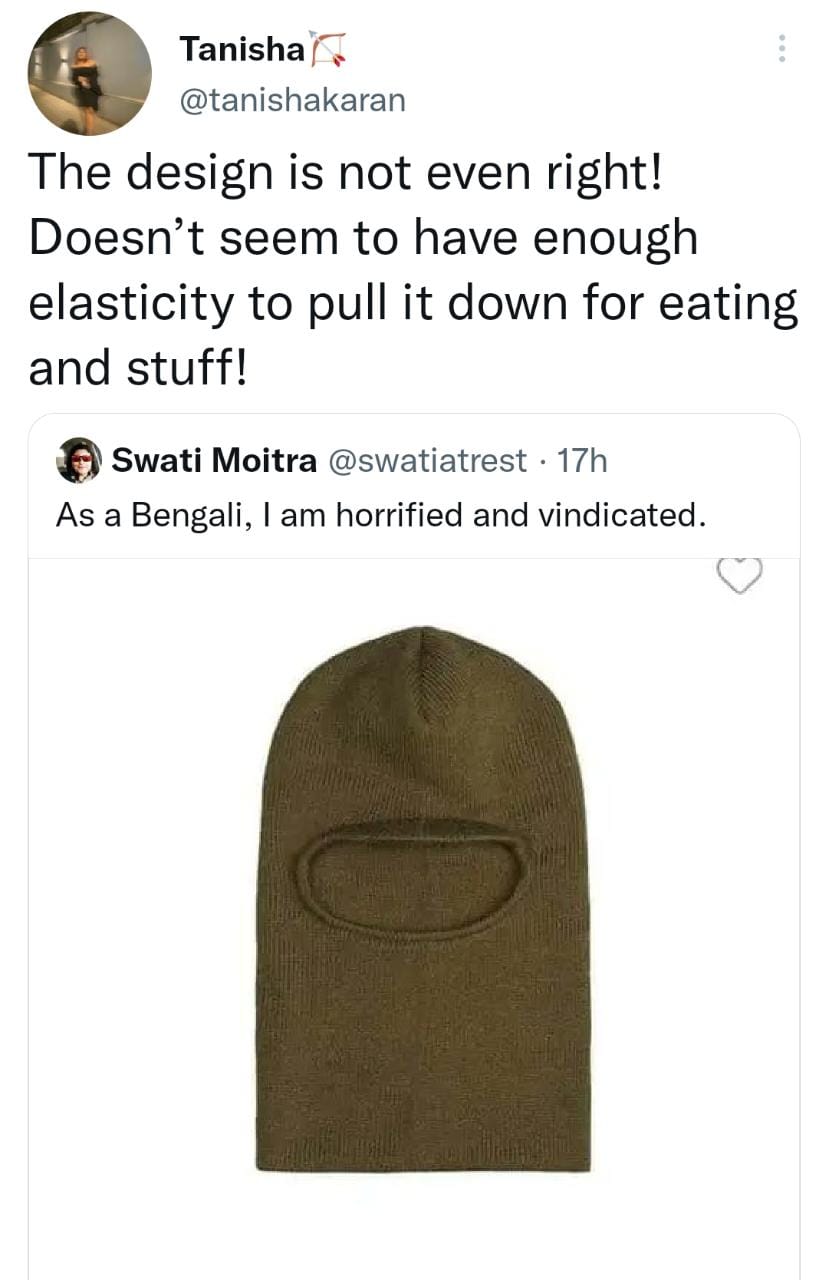 The Indians (specifically Bengalis), clearly do not approve of this "ski mask cap". What are your thoughts? 
Feature Image: Pexels