Most celebs have their go-to DIY face and hair masks, lauding the benefits of egg, besan and malai. My only issue is that they never seem to prepare us for how the texture, or smell will be while applying it. So when I saw the funniest video on Tweak India, I knew we had to cover it one way or the other.
Blending humour with self-care, Twinkle Khanna recently shared her offbeat hair mask recipe that promises not only luscious locks, but also wards off unwelcome guests. She calls it her anti-guest hair mask. "All you need is pyaaz and do chamach soaked methi dana. Grind it together and dump this on your head." She claims the smell is super pungent and guest repellent, saying, "An apple a day keeps the doctor away, but an onion a day keeps…everyone away!"
Seems legit, right? Below are some more frankly disgusting celebrity-endorsed recipes that pledge to do wonders to your skin, even if they do make it a little hard to keep food down.
Five Disgusting DIY Masks That Promise A Glow-Up
Priyanka Chopra's Go-To Brightening Mask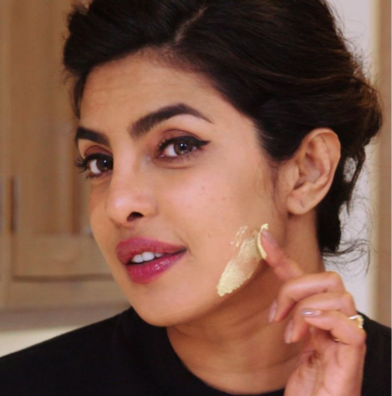 She uses yoghurt and oatmeal, so you know it's going to be the chunkiest face mask you've ever tried. It's super easy. All you have to do is, "Mix equal parts of yoghurt and oatmeal (about one to two tablespoons each) with turmeric (about one teaspoon). Mix, apply, leave for half an hour, and wash off with lukewarm water," she said in an interview with Byrdie.
Kendall Jenner's Anti-Acne Mask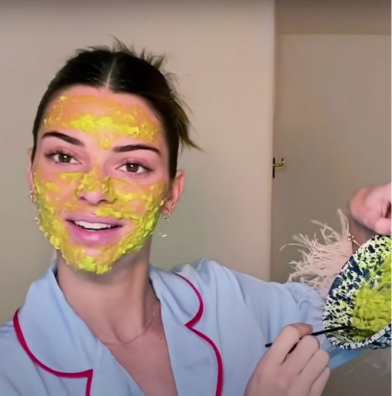 Kendall Jenner loves to use an egg mask for her acne. The recipe asks you to beat together the white of one egg and juice from half a lemon until it's slightly frothy. Apply to a clean face and keep on for thirty minutes before rinsing.
P.S., I will not be trying this out at all since I know she has a red light therapy room in her house – that's where the clear skin is coming from.
She also has another recipe that she swears by. In an interview with Vogue, Kendall said, "I put one avocado in a bowl and mash it up with some oatmeal, this superfood honey, and organic lavender oil. I just drop a drop or two into it and that's pretty much it. It's really easy, feels really nice and moisturises you, makes you glowy."
Janhvi Kapoor's Fruit Pack
Janhvi Kapoor takes things up a notch by adding a few pieces of crushed-up fruit. You can take any available fruit (from a banana to strawberries) and mix it with a tsp. of honey and a tbsp. of malai. Apply this on your face and cut half an orange. Gently rub the orange over the face-pack for a few minutes. Rinse with some cool water after you've successfully avoided everyone who rang the bell!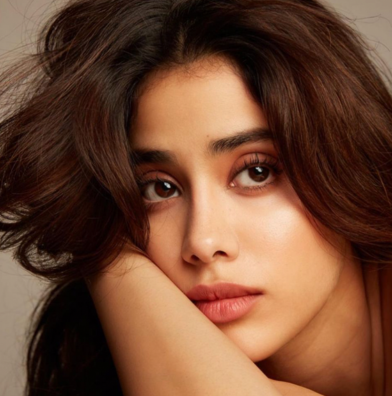 Another mask the star is fond of is a hair mask with egg and curd. In a bowl of curd, mix in a dollop of honey, 1 raw egg, and a little bit of coconut milk. Massage it into your scalp and the tips of your hair, leave it on for 15-20 mins, and shampoo it off for the most luscious locks ever.
Anushka Sharma's DIY Cleanser
Speaking of fruits, Anushka Sharma has her very own recipe involving over-ripe bananas. In an interview with Vogue India she said, "Mashed banana is very good for your face and is a great cleanser," she said about her DIY mask ingredient. She mixes a little bit of mashed-up banana with a teaspoon of honey and keeps it on for 15 minutes before washing it off for that movie star glow.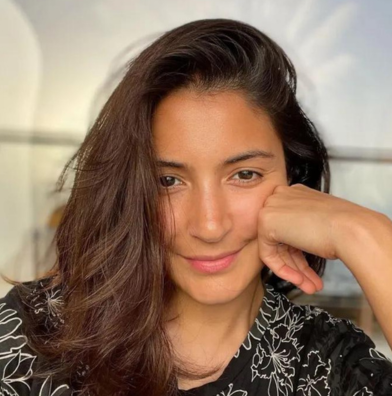 The next time you find yourself cringing at the thought of applying a chunky fruit mask, remember, that it is the path to your fave celebs' radiant skin and luscious locks.
Featured Images: Instagram and Youtube