Being scrutinised for everything they do is part and parcel of being a celebrity. Often, things even get blown out of proportion and fans end up making a mountain out of a molehill. Recently, something similar happened with KL Rahul and Athiya Shetty.
As you might be aware, KL Rahul is currently on a break due to an injury sustained during IPL 2023. The cricketer also underwent surgery for the same. To make the best use of his time, he is travelling in London with Athiya now. Just recently a video of Rahul partying in the city went viral. In the video, it looked like the cricketer was at a strip club.
#KLRahul Spotted In Strip Club In UK During His Recovery pic.twitter.com/jMPzhraJqV

— Stroke0Genius🇮🇳 (@Stroke0Genius18) May 26, 2023
Soon enough, people started commenting on it and expressing displeasure. Here are some of the comments: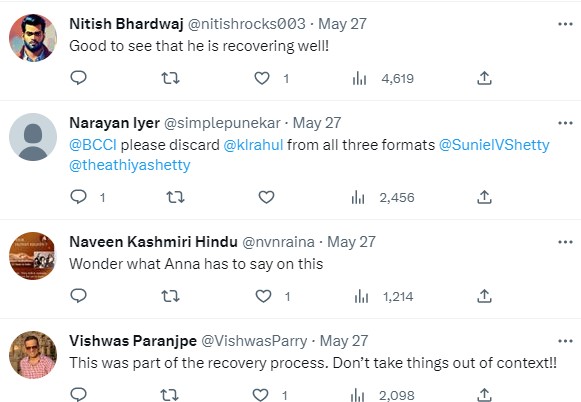 After severe backlash, Athiya finally took to her Instagram stories to rubbish all these claims. She slammed people for taking things out of context and making claims without checking facts. Athiya wrote, "I usually choose to be silent and not react, but sometimes it's important to stand up for yourself. Rahul, I and our friends went out to a regular place, as one does. Stop taking things out of context and check your facts before reporting. Peace and love."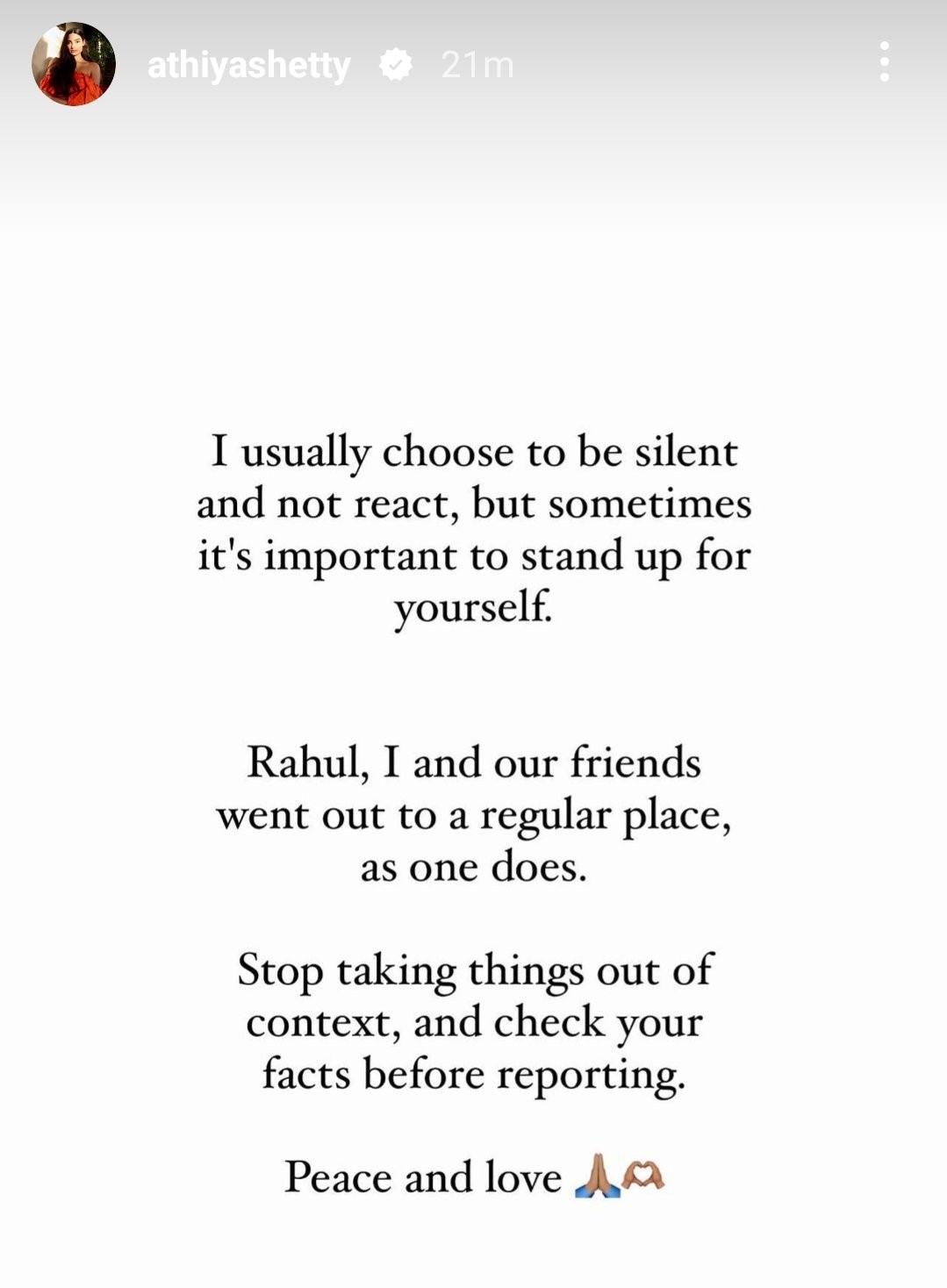 Soon after her statement, many people came out in the couple's support. One person wrote, "Yeah this is problem with some Indian fans. We should learn to respect and maybe accept that people have their own private lives." Another person commented, "I guess, people should mind their own business. After all its their life. We are nobody to judge KLRahul off the field. We all know KL is a good player. On and off happens in individual's games."




Just like any other working professional, celebrities have a life outside their work. And what they do in their spare time should be the least of our concerns. Also, it is high time we stop making fleeting assumptions when we do not know the full story!
Featured Image: Instagram