How To Propose A Boy In Different Way
Why do women always rely on men to take the call for their dream proposal? Gone are the days when you used to sit around in anticipation of him asking you out. Sure, we all want a guy to express his feelings in the most romantic way possible, but as a modern woman, it is time to change that narrative. 
Women today are stepping up when it comes to paying for the date and sending thoughtful gifts, flowers or even heartfelt texts. Although proposing is a different ball game altogether, it is still no different. So it is time to take the next step if you've found the one. And to encourage you, we have curated a small but powerful guide on how to propose to a guy in different ways. Be it proposing to him for marriage or a relationship, there's something for everyone in our guide. Enjoy reading! 
How To Propose To A Boy On Chat?
Texting him is one way to propose to a boy. If you're using this way to minus the tension that comes with a face-to-face proposal, know that pressing send on that risky text is not easy either. Oh! And waiting for their reply will bring you the same level of anxiety. Begin by deciding the right time to send the text. Ensure he's not busy and has enough time if the conversation gets lengthy. Then decide the tone of your text message. You can keep it funny, naughty, poetic, or ask him straight up. Keep your texts short and add little compliments in between. Be flirty but avoid dirty talks at this moment.  
Another way is to have your friends pass on the message. Just let them tell the guy that you're interested in him and you've been asking about him, and nothing else. This is a big hint! You can also try treating him special, a bit different than your other friends, that usually does the trick.
How To Propose A Boy Indirectly?
Sometimes giving hints in a subtle or indirect manner can save you from the anxiety of proposing. When you are unsure about his feelings or want to make it more memorable, proposing indirectly goes a long way. Ask him if he sees a future with you, and share hints about how you see something long-term between both of you. You can also make an effort to get to know his family, especially his siblings. If your next step is marriage, this will be a huge hint for him. Also, it never hurts to bond with your significant other's family, so it is a win-win situation. 
Another way is to tell his best friend about your decision. Chances are this might come up in their next conversation and he can be fully prepared for the big proposal. Lastly, you can ask him some questions on a casual chat, so that he gets an indication of what's coming in the future. This way you drop in subtle hints for him.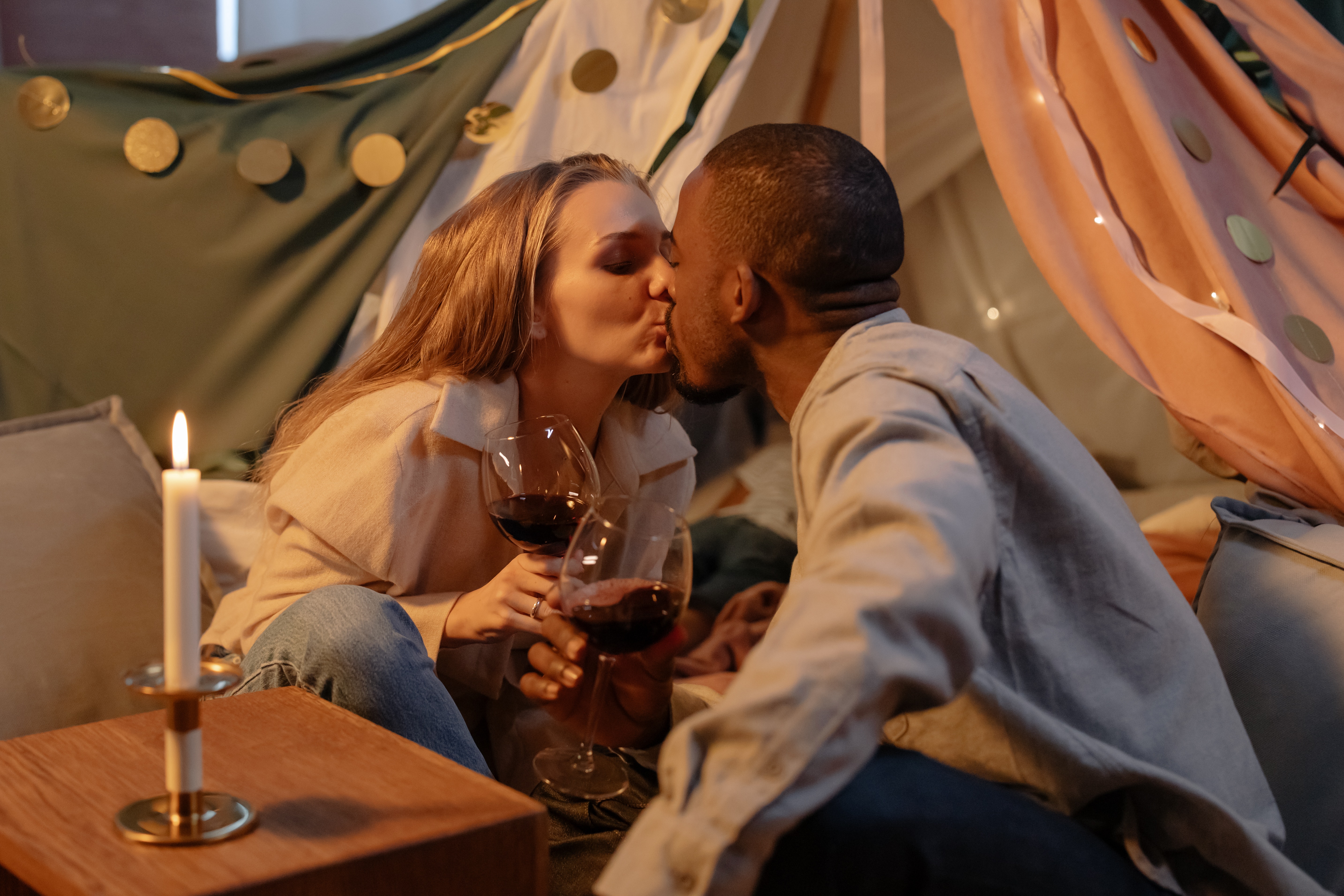 How To Propose A Boy In Unique Ways
Being nervous before proposing to your dream man is totally natural ladies. However, deciding what to say, when to say and how to say, is extremely crucial and important too. Whatever your goal is, to propose to him for marriage or to ask him out on a date, we've got the solution for you. Here's your answer to how to propose to a boy in a unique way, if you want to take your friendly banter to the next step.
1. Propose To Him Over Dinner 
Nothing can beat the magic of proposing over a romantic dinner. So if your boyfriend is a romantic then you can plan a candlelight dinner to surprise him. Make a booking at his favourite restaurant, ask them to decorate the table and order his favourite food. And to pop the question, you can go for the classic 'ring in the drink' stint, but instead of a traditional champagne, go with his favourite drink. Give it a finishing touch by adding a violinist to the mix.
2. Propose To Him At An Event 
Throughout your relationship, or maybe at some point in your talking stage, you might have figured out his favourite things to do. It can be attending concerts of his favourite band or a musician, comic con, a marathon, or even a food fest in your town. Proposing at an event is a great way to make it even more memorable. And if everything goes well, it can become an interesting anecdote that you both can cherish for life. 
3. Propose To Him At A Public Place 
Proposing at a public place can be a lil scary and intimidating, but it is definitely unique and the moment will be totally unforgettable. You can go to your favourite mall, a shopping complex or even a club. It can also be a place where you had your first date or met for the first time. And if you are a fan of The Office, then you'll definitely remember the scene where Jim proposes to Pam near a convenient store, totally adorbs!      
4. Propose To Him With A Pet 
Well who can say no to those kind and adorable eyes! Make your pet part of your proposal plan by hanging a proposal message around your pet's leash. And while your man is reading the message, you can get down on your knees and pop the question with a ring. Another way is to surprise him with a puppy or a kitten along with a 'will you be mine'  note. 
5. Propose To Him At A Picnic 
Imagine this: a scenic location, perfect day, just the two of you enjoying each other's company with some food and a glass of wine. Nothing can make this moment more beautiful but a proposal for asking him to be yours. Trust us, you'll cherish this moment for life.  
6. Purpose To Him With A Scavenger Hunt 
The most fun and fantastic way to propose is through a scavenger hunt. The hunt can be at your home with hints leading him to the question. It can also start from somewhere that is significant to both of you and eventually takes him to the place where you are ready with the big question. Take a hint from Brooklyn 99, where Jake proposes to Amy through a scavenger hunt in one of the episodes. 
7. Propose To Him Using His Favourite Sports
Well, boys and their unconditional love for sports is something that will remain unhinged. So why not use his favourite sports to propose to him? You can take him to a stadium, organise a friendly match and propose to him in the middle of the match. You can also wear his favourite jersey and plan a sports themed proposal. If your guy is into adventure sports like go-karting, mountain climbing, or dirt biking, planning a proposal at the location with the staff will definitely make it worth it.  
8. Purpose To Him On A trip
If you guys like to travel and explore new places together then use this as an opportunity to pop the big question. You can trek to the highest point and propose to him against the backdrop of a scenic view. It can also be on a beach with the message written on the sand. If you are staying at a lovely hotel, you can ask the staff to help you arrange a date night for you two at their finest location. 
9. Propose To Him Using A Song 
For people who find it hard to come up with the right words, expressing your feelings through a song can come to your rescue. You can also do it at a karaoke bar, where you can ask the staff to help you set up everything. You can even read out a poem or his favourite verse from a novel. Goosebumps already! 
10. Propose To Him Using His Favourite Movie Scene
Movies have always given us countless inspiration for everything so why not for a proposal as well. You can plan an elaborate going on a date scene from a movie, the proposal style or simply enact the most romantic scene from his favourite movie or even a series.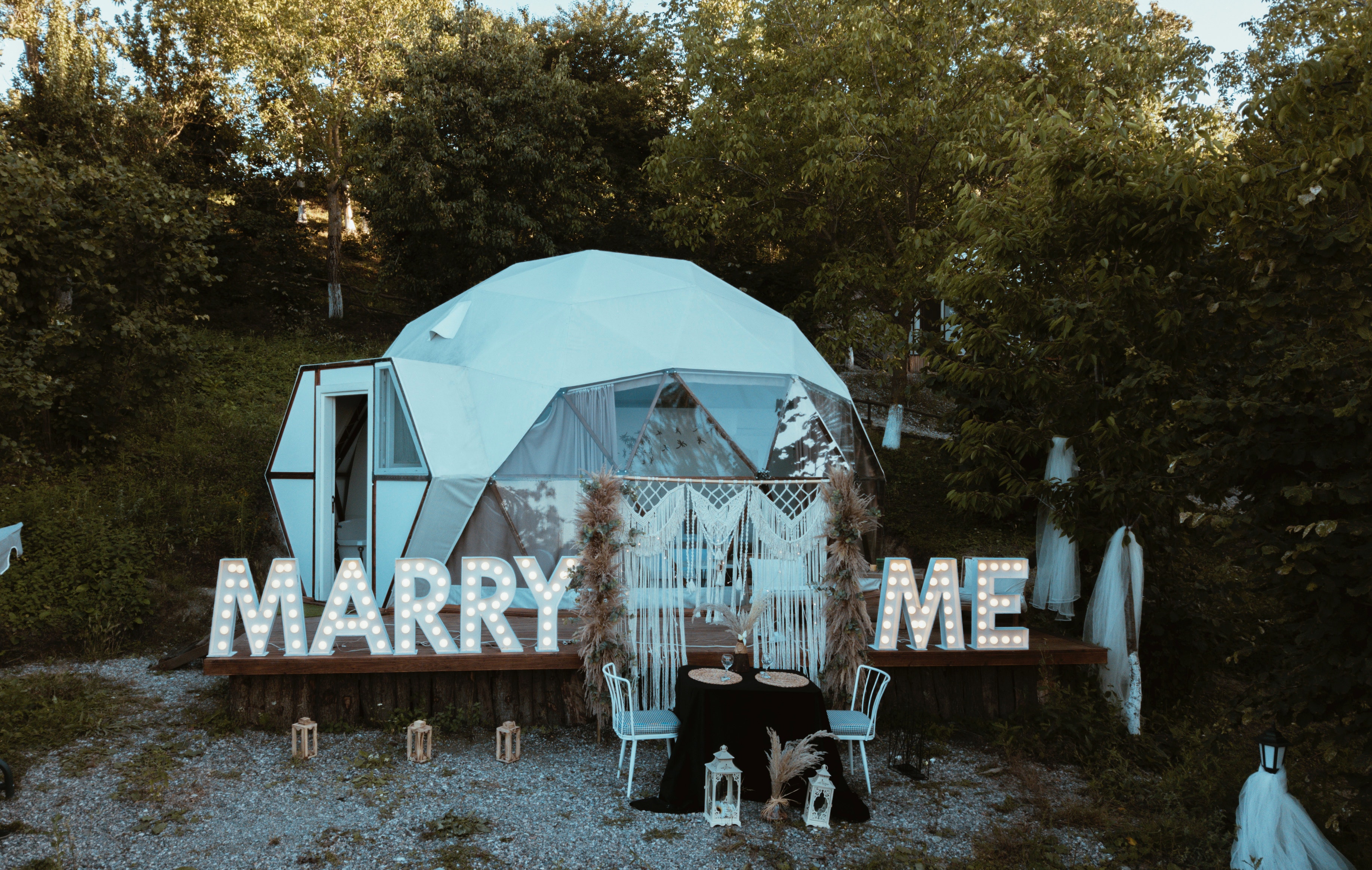 FAQs
How Can A Girl Propose A Boy?

Well, the answer is simple – just like a boy might propose to a girl. Don't allow gender roles to define the amount of effort you should be putting in for your loved one. Pick any of our suggested ideas that guarantee an 'I do' and watch your partner's heart fill up with happiness.
What If He Says No?
Nothing in this world worth having comes easy. So if the person you decide to ask out is not the one, then there is probably someone else out there for you. As die-hard romantics, we believe in the concept of soulmates and such, so if the guy I propose to says no, I'll just assume he isn't the one.
However, rejection is a part of life and you are putting yourself out there then you should be ready for the situation to end either way. In most cases, if your boyfriend isn't ready to get married it doesn't necessarily need to end in a break-up, you can still talk it out and give each other more time.
Should I Book A Professional Photographer?
This depends on how casual or formal you are planning the proposal to be. If it's just the two of you, then you should book a professional because you'll probably be in the moment. However, if you are with family and friends, you can ask a friend with good Instagram skills to click the pictures when you propose.
But if you aren't sure of the situation, a professional photographer is always a good idea. This way you wouldn't have to rely on other people to share the pictures with you.
Should I Inform His Family Beforehand?
That depends on how well you know the family and how long your relationship has been. If you have met his parents and siblings, then keeping them in the loop is a good idea. 
Should I Include His Friends In The Proposal?
If you collectively spend a lot of time together with his friends and consider them a part of your inner circle then you should definitely include them. A small gathering of friends there to support you, cheer you on and share this memorable moment will be a huge deal for him.
So now that you have all our inventive ideas to propose to a boy, go ahead and pop the question. Good luck, ladies!
Also Read
Sexy Drinking Games To Play With Your Boyfriend
Fun Texting Games To Play With Your Boyfriend
Emojis Guys Use When They Love You
Why Do Guys Ask For Nude Pictures
How to Know If a Guy Likes You
How to Get Out of Toxic Relationship
Featured Image: Pexels