At 18, all we want is to be 21. While you attain wisdom, the grace of forgiveness, and a love for life with age, you can also expect a lot of physical symptoms from sagging skin to wrinkles. While most of us take to changing our routines in hopes of slowing down the process, tech millionaire Bryan Johnson takes a few extra steps.
Bryan Johnson, a software entrepreneur, has been dominating headlines for the most bizarre health treatments. He allegedly spends $2 million (around Rs 16.5 crore) every year on his anti-aging procedures. Project Blueprint is an attempt by him and 30 doctors who are trying to reverse ageing with a series of seemingly bizarre health and wellness techniques.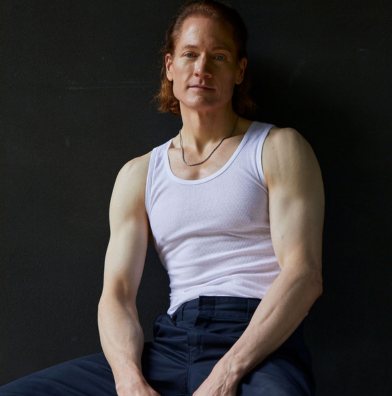 My interest lies in how far this man is willing to go for a few more years on Earth and from my research, it's safe to say that the sky's the limit.
Takes 111 Pills Everyday
According to Bloomberg's deep dive into Project Blueprint, Johnson starts his 5 am morning routine with two dozen supplements, including but not limited to lycopene, turmeric, zinc, metformin to prevent bowel polyps and a small dose of lithium for brain health!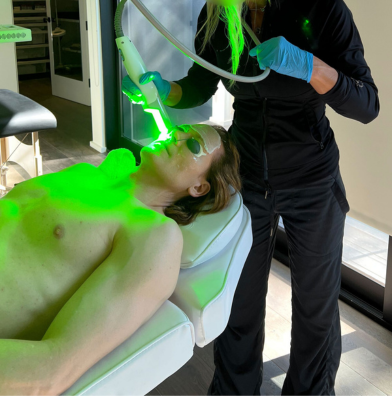 A Heavy Skincare Regiment
Johnson's daily skincare regimen puts every celebrity's routine to shame. He uses seven daily creams, gets weekly acid peels and laser therapy, and stays out of the sun as much as a vampire would. He also occasionally injects fat into his face (not fillers) in the hope that it will build into a scaffold and regenerate to create 'younger' fat on its own.
Exchanging Blood With His Father And Son
In May, a few articles covered the fact that he was regularly exchanging blood with his 17-year-old son and 70-year-old father. In this tri-generational blood-swap, plasma from the youngest is pumped into the older ones. It sounds a little cult-ish but in a Medium post, Bryan claimed that he "Has the heart of a 37-year-old, the skin of a 28-year-old, and the lung capacity of an 18-year-old."
No Solid Foods
He also gave a harrowing description of one of the meals he ate on the daily. "On the yuck side, I also had to eat a mound of vegetables that had been pureed into a gray-brown goop. Once upon a time, it consisted of black lentils, broccoli, cauliflower, mushrooms, garlic, ginger root, lime, cumin, apple cider vinegar, hemp seeds, and olive oil, all of which sound fine on their own. But when put together and blended, it felt and tasted like dirt paste," Bryan said to Bloomberg.
Despite how outlandish these treatments sound, he is not the only one. At the Rejuvenation Olympics, you can see a list of people attempting to reverse ageing!
Whether he will emerge victorious in his crusade against the inevitable, or simply end up as the most well-preserved exhibit in the Museum of Human Ambition remains to be seen.
Featured Images: Instagram (@bryanjohnson_)