Badhaai Ho! These Pictures From Rakhi Sawant's Hush Hush Wedding Are Making Us Emotional
While we were busy speculating about Sidharth Malhotra-Kiara Advani's wedding, Rakhi Sawant was working on a big surprise. We just stumbled upon the Bigg Boss star's shaadi pictures and they have made our day. As per the reports, Rakhi tied the knot with entrepreneur Adil Durrani in a secret ceremony. While the actress has not made it official on her Instagram account yet, the pictures say it all.
In the photos, Rakhi and Adil can be seen holding what looks like a wedding certificate and garlands. In another snap, the Main Hoon Naa star is seen signing her marriage documents with Adil. Scroll down for all the pics: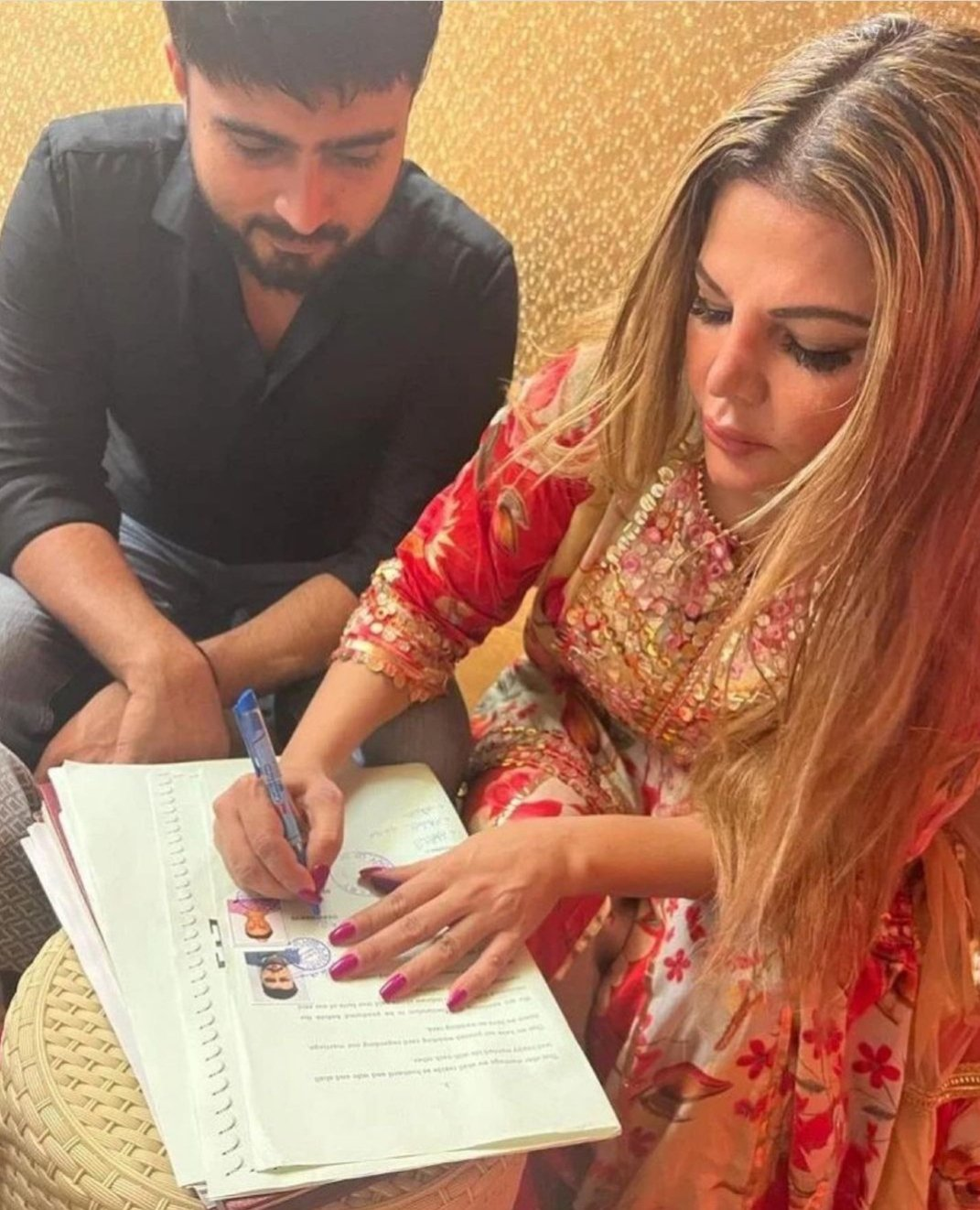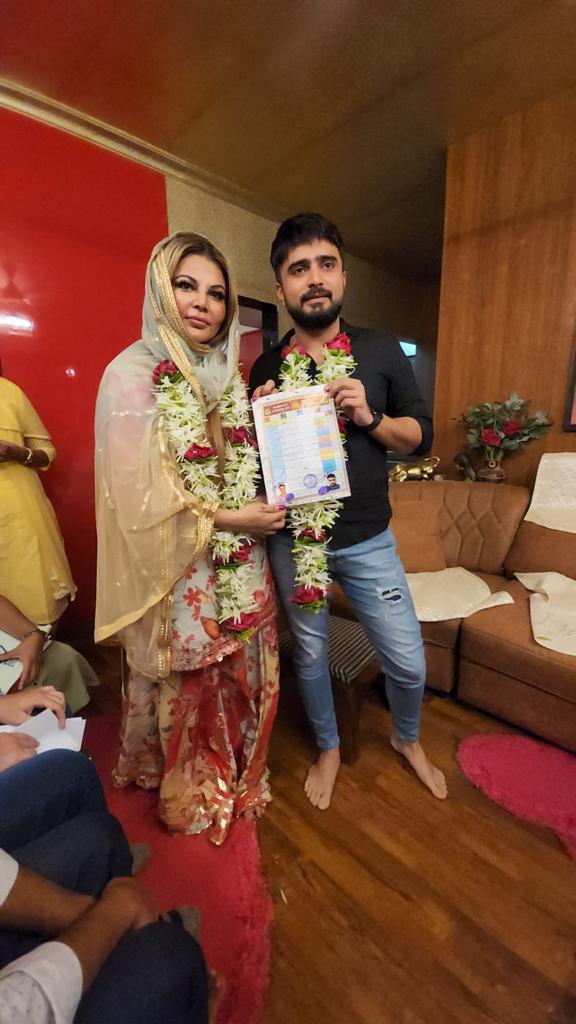 NGL, we are overjoyed to see how happy Adil and Rakhi look in these photos. P.S. loving this shade of red on rakhi!
When Rakhi Revealed Her Shaadi Plans
Rakhi's shaadi pictures have left us surprised as the actress recently claimed that she had no plans to get hitched. She said in a recent interaction with a media platform, "It all depends on Adil. Aur Waise bhi maine ek baar Shaadi ki Na, kya kar liya? (I was married once, what did it change) We are happy without marriage, we are together and everything is going well. Now, we will work together, and run our business. Don't you guys feel happy seeing me arriving in different cars? We are getting offered films, songs and web series and we are ready to work. Adil will not work with any other heroine, I am his manager and heroine both."
Looking Back At Adil & Rakhi's Romance
After calling off her relationship with Ritesh last year, Rakhi started dating Adil. She did not wait to introduce the world to her bae and spilled the beans about their prem kahani. Rakhi shared, "After my breakup with Ritesh, I had gone into a depression. Kuch acha nahi lag raha tha. (I wasn't happy with anything) Adil entered my life and proposed to me within a month of our first meeting. I am six years older to him, Frankly, I was not ready but he explained to me, citing examples of Malaika Arora-Arjun Kapoor and Priyanka Chopra-Nick Jonas."
We are feeling emotional watching Rakhi finally get her happily ever after. Congratulations, you two!
Feature Image: Instagram