Athiya Shetty's Secret To Glowing Skin Lies In A Mug…Literally
You're one cup away from achieving Athiya Shetty's glow. I'm not even kidding. The actress recently posted a picture on the 'gram, and it all started adding up. Because the snap quickly revealed the secret to her ultra-glowy, dewy-dumpling complexion, and it didn't involve any products.
You've got to check it out.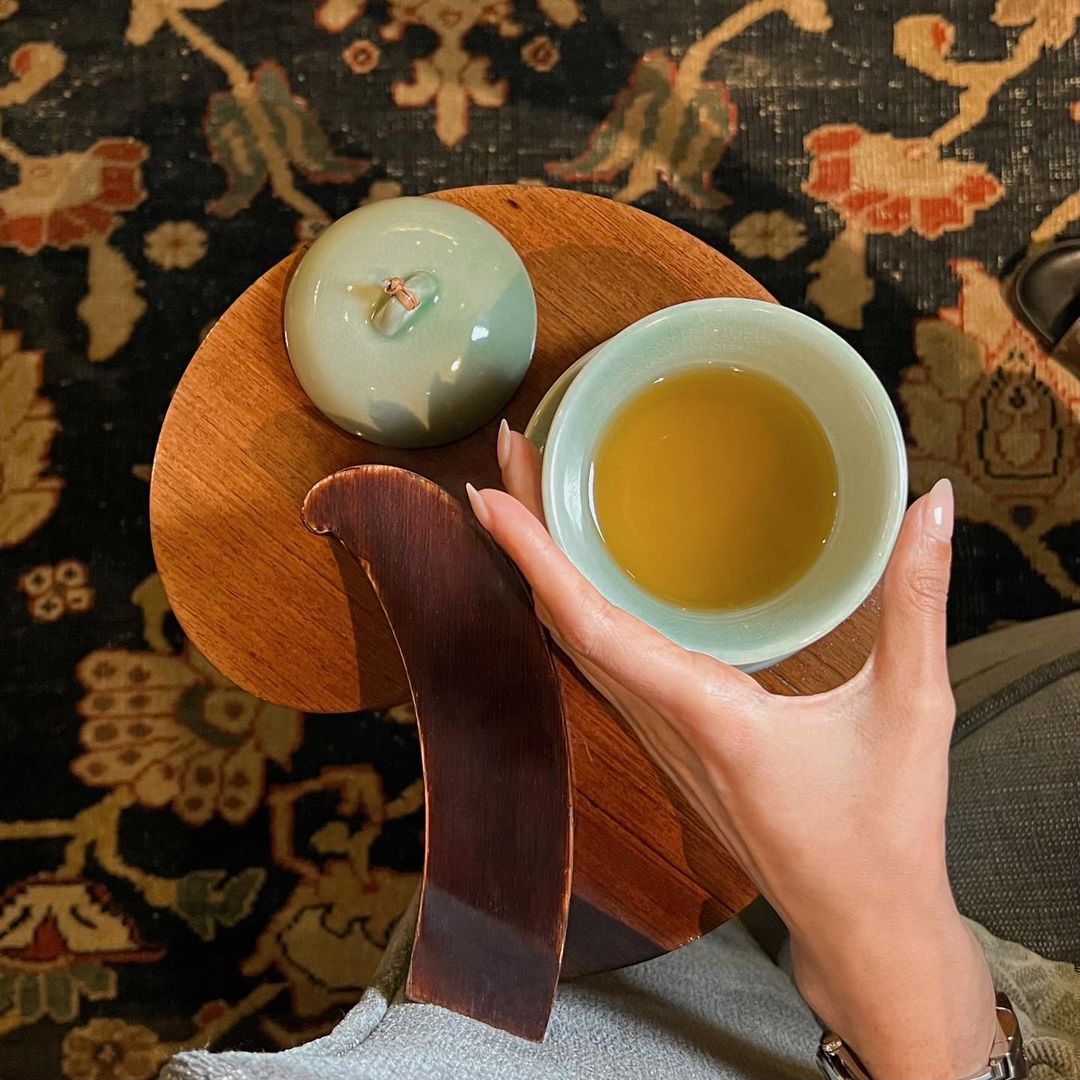 Yup. This is the picture she posted. A cup of tea. Seems straightforward, right? It looks aesthetic. But if you knew what tea can do for the skin, you'd be raging on about it too. That's why I'm pretty sure it's a part of her beauty routine. Here's all you need to know about the different types of tea and how they can benefit your skin.
Green Tea
Green Tea is chock-full of antioxidants — which, eventually, delay the onset of ageing by fighting off the effects of free-radical damage and rejuvenating cells. Since it's anti-inflammatory, it can heal inflammation and redness. Think sunburns or acne.
Black Tea
Black Tea also has similar benefits. Since it contains caffeine and antioxidants, it can effectively depuff the face, soothe inflammation, and treat acne. Some studies even suggest that it helps maintain collagen.
No wonder it prevents the onset of wrinkles and other signs of ageing. It helps in cell rejuvenation and accelerates the process of healing.
Chamomile Tea
Chamomile Tea is extremely soothing. It can brighten your complexion while fading spots on the skin by flushing toxins out of your body. It even helps you sleep better thanks to how soothing the tea is. The better the quality of sleep, the fresher and healthier your skin looks. It can also relieve anxiety and stress — no more random flare-ups. Think of it as yoga for the inside of your body.
Just like the other types of tea, this one has antioxidants that calm inflammation and irritation over time and slow down signs of ageing.
Peppermint Tea
If hormonal acne is something you struggle with, just sip on peppermint tea. The menthol in it can improve this imbalance and control the production of oil on your skin.
Now that Athiya has split the tea on her glowing skin, I'm going to brew myself some too. WBY?
Featured Image: Instagram
© 2022 THE GOOD GLAMM GROUP