Sidharth Shukla Fans Aren't Happy With Asim Riaz's Shocking Claims!
Bigg Boss 13 will always be my fave season of them all. After all, it gave us Sidharth Shukla and Asim Riaz—two of the greatest BB contestants of all time! Both of them were equally dumdaar and had winner qualities. Then, Sid lifted the trophy after a nail-biting finale episode. It's been three years and looks like, Asim is not over it yet.
Asim started an internet storm by making some shocking claims about the finale results in a recent interview. Read on for all the details:
Was BB 13 Result Rigged?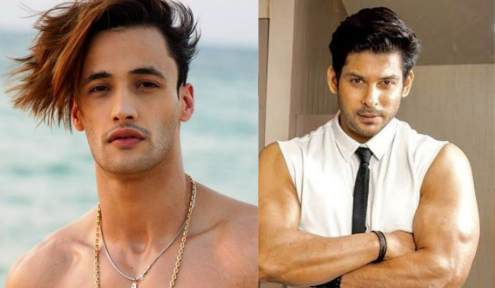 In a recent interview with Sidharth Kanan, Asim claimed that the makers introduced a 15-minute live voting window during the finale, to manipulate the results. In simpler words, Asim believes he was the deserving winner of the show.
Here's the video:
if " apny paon me khud khulhadi marna " had a face
first shilpa shinde & now asim riaz overconfident , arrogant behavior & zero professionalism.
pic.twitter.com/R75ZG4wuuS

— Noor Fatima✨💚🇵🇰 (@fatima_n00r1) February 25, 2023
Sid's Fans Are Not Happy!
While Asim's fans are supporting his claims, Sid's army is not happy with what he said! The Bigg Boss 13 winner passed away in 2021 and the fans are not okay with Asim discrediting his legacy while the late actor can't defend it. Here is how they are reacting to Asim's interview: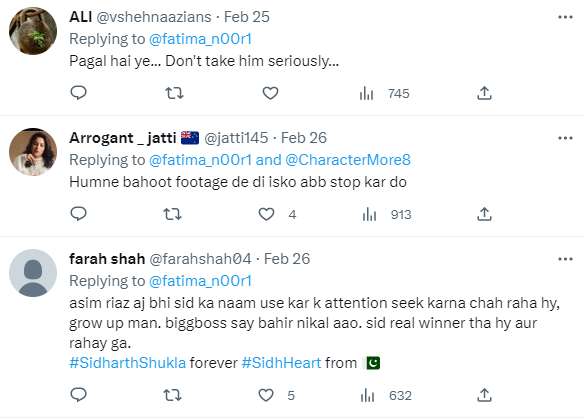 During their BB days, Asim and Sidharth's khatta meetha bond was the highlight of the show. They became great friends but eventually parted ways. However, Asim was present throughout Sid's last rites and it was proof that he loved the actor even while they weren't on talking terms.
Even in the recent interview, Asim hasn't really said anything about Sid. He has made claims against the makers while still talking about how he and Sid shared a special bond. But I do hope that he lets bygones be bygones and move on. It's time!
Feature Image: Instagram
© 2023 THE GOOD GLAMM GROUP