As someone who binge-watched Made In Heaven 2 the day it started streaming, trust me when I say that it was worth the 4-year-long wait. Apart from the engaging plot and epic one-liners, the series also gave us some epic fashion moments. Just like season 1, Tara Khanna (Sobhita Dhulipala) kept us on our toes with her impeccable looks. ICYMI, here's a roundup of the best Sobhita looks from Made In Heaven 2:
All That Glitters Isn't Gold, Or Is It?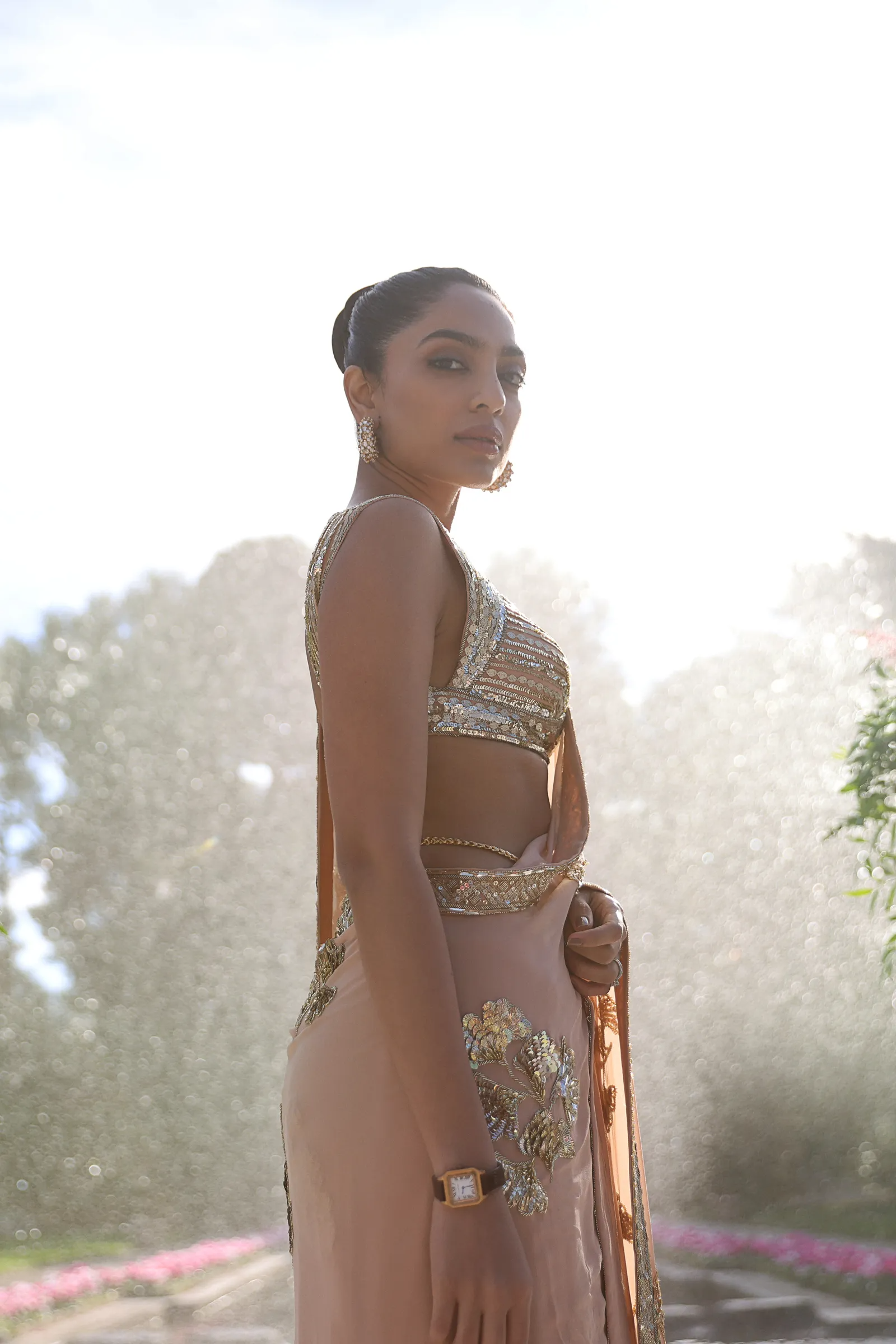 While there's not a single saree look Sobhita hasn't aced in the show, this one by Manish Malhotra stands out 'coz of its risque embellished blouse. Love how the sleek bun adds to the drama quotient of the overall look.
Statement Satin Shirts FTW!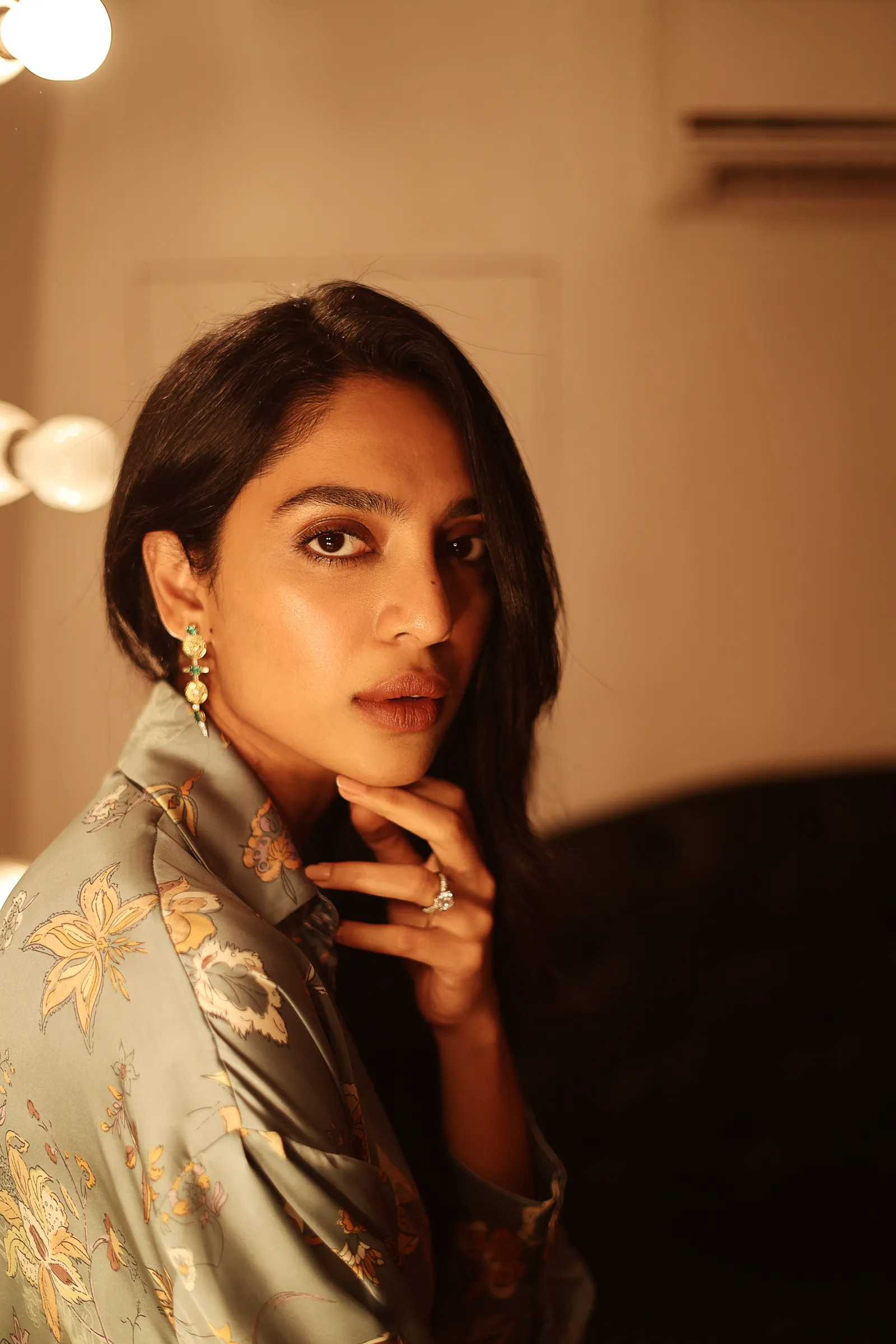 On days when you don't feel like dressing up, satin shirts can be your BFFs. Sobhita's floral satin shirt paired with denim made for a perfect meeting ensemble.
When In Doubt, Wear Pastels
In the mourning scene, Tara donned a pastel-pink Torani saree which beautifully exuded understated elegance.
Parvati Bani Poo?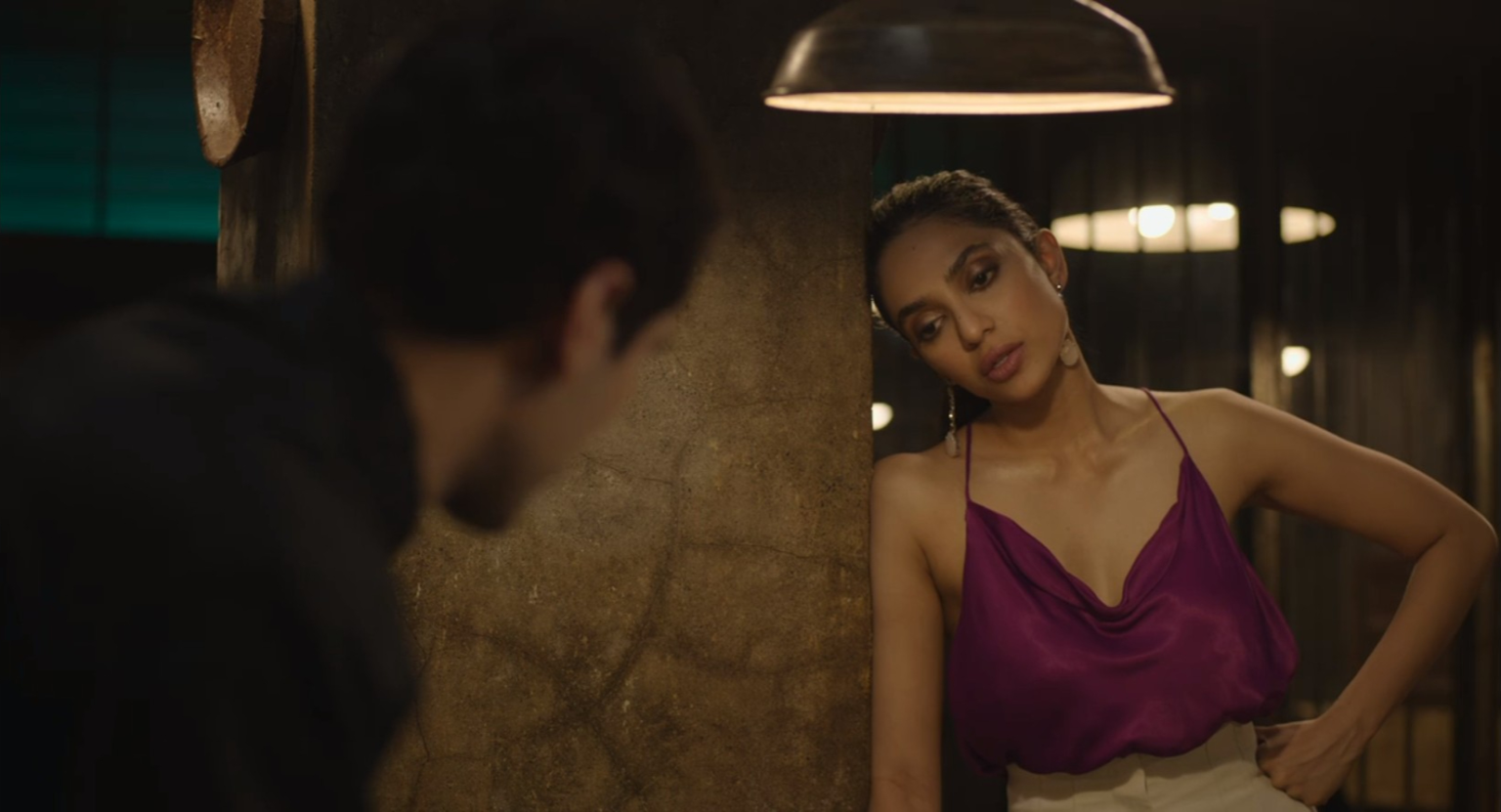 From the stunning hue to the sexy halter neck straps, we loved everything about this satin top!
The Revenge Dress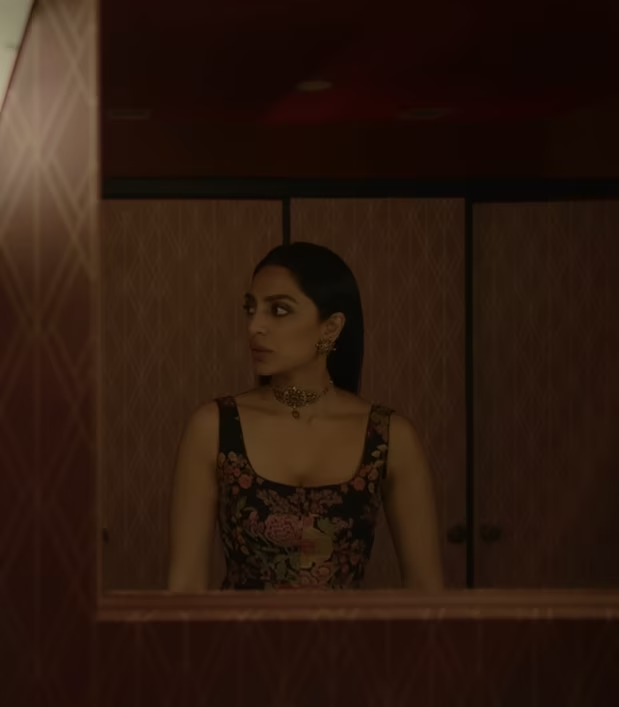 This iconic dress from Sabyasachi's archival collection (which is now being referred to as the "revenge dress") was the perfect choice for a scene where Tara calls out Faiza without uttering a word.
It's Amit Agarwal's World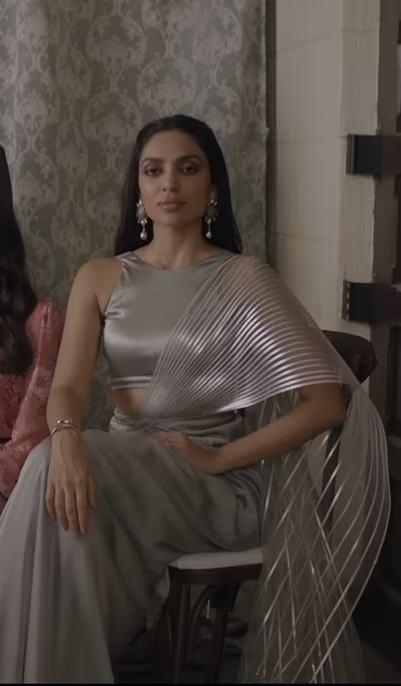 The moment we saw Sobhita in Amit Agarwal's space grey attire featuring his signature metallic pallu, our hearts skipped a beat.
If An Outfit Can Speak!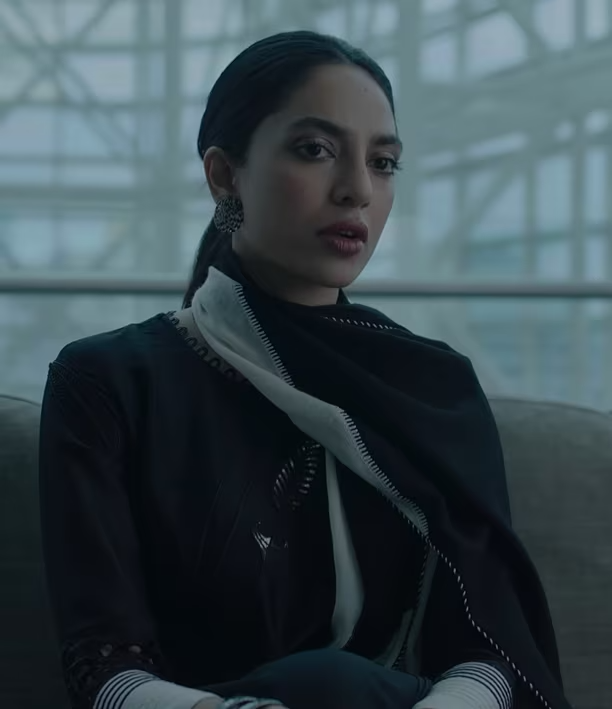 If you've watched episode 5, you can hardly miss the scene where Tara confronts Adil, wearing an all-black outfit. Her world comes crashing in front of her eyes, and the classy black suit depicts the intensity quite well.
Gotta give it to Sobhita's stylist, Bhawna Sharma for making the character of Tara truly memorable.
Feature Image: Instagram